Topic: Lockheed Martin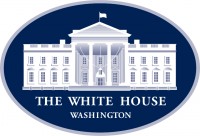 Washington, D.C. – "Johnson & Johnson launched a massive human trial of its coronavirus vaccine [today], paving the way for another option as the U.S. preps an immunization campaign to defeat the pandemic," Tom Howell Jr. reports for The Washington Times.

"The Donald Trump administration, through its 'Operation Warp Speed,' is offering unprecedented support to private drugmakers as it tries to lock down a successful vaccine before the end of the year."

«Read the rest of this article»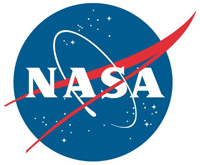 Pasadena, CA – NASA says work has begun on an ambitious new mission that will carry a cutting-edge 8.4-foot (2.5-meter) telescope high into the stratosphere on a balloon. Tentatively planned to launch in December 2023 from Antarctica, ASTHROS (short for Astrophysics Stratospheric Telescope for High Spectral Resolution Observations at Submillimeter-wavelengths) will spend about three weeks drifting on air currents above the icy southern continent and achieve several firsts along the way.
Managed by NASA's Jet Propulsion Laboratory, ASTHROS observes far-infrared light, or light with wavelengths much longer than what is visible to the human eye.
«Read the rest of this article»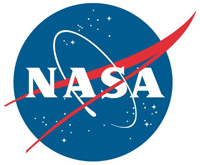 Washington, D.C. – NASA says one of the brightest and most massive star-forming regions in our galaxy, the Omega or Swan Nebula, came to resemble the shape resembling a swan's neck we see today only relatively recently.
New observations reveal that its regions formed separately over multiple eras of star birth. The new image from the Stratospheric Observatory for Infrared Astronomy, or SOFIA, is helping scientists chronicle the history and evolution of this well-studied nebula.
"The present-day nebula holds the secrets that reveal its past; we just need to be able to uncover them," said Wanggi Lim, a Universities Space Research Association scientist at the SOFIA Science Center at NASA's Ames Research Center in California's Silicon Valley.
«Read the rest of this article»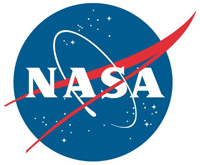 Greenbelt, MD – On Friday, October 18th, 2019, NASA's Lucy mission successfully completed its Critical Design Review.
During this review, Lucy team members presented the completed mission design, demonstrating that the team has met all the technical challenges of the mission and is ready to begin building hardware. After the review completion, NASA's independent review board provided a green light for proceeding into the fabrication/manufacturing stage of the mission.
«Read the rest of this article»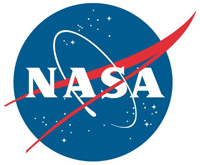 Washington, D.C. – NASA looks to put American astronauts, the first woman and next man, on the Moon's south pole by 2024 and establish sustainable missions by 2028. In order to do so, NASA has picked 11 companies to conduct studies and produce prototypes of human landers for its Artemis lunar exploration program.
"To accelerate our return to the Moon, we are challenging our traditional ways of doing business. We will streamline everything from procurement to partnerships to hardware development and even operations," said Marshall Smith, director for human lunar exploration programs at NASA Headquarters.
«Read the rest of this article»
NASA's Goddard Space Flight Center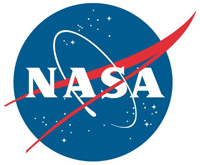 Greenbelt, MD – NASA's 4-year-old atmosphere-sniffing Mars Atmosphere and Volatile Evolution (MAVEN) mission is embarking on a new campaign today to tighten its orbit around Mars.
The operation will reduce the highest point of the MAVEN spacecraft's elliptical orbit from 3,850 to 2,800 miles (6,200 to 4,500 kilometers) above the surface and prepare it to take on additional responsibility as a data-relay satellite for NASA's Mars 2020 rover, which launches next year.
"The MAVEN spacecraft has done a phenomenal job teaching us how Mars lost its atmosphere and providing other important scientific insights on the evolution of the Martian climate," said Jim Watzin, director of NASA's Mars Exploration Program. "Now we're recruiting it to help NASA communicate with our forthcoming Mars rover and its successors."
«Read the rest of this article»
Written by Tamsyn Brann
NASA Goddard Space Flight Center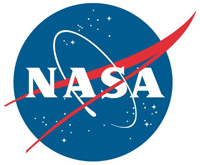 Greenbelt, MD – Ralph, one of the most well-traveled NASA space explorers, has voyaged far and accomplished much: on the New Horizons mission, Ralph obtained stunning flyby images of Jupiter and its moons; this was followed by a visit to Pluto where Ralph took the first high-definition pictures of the iconic minor planet. And, in 2021, Ralph journeys with the Lucy mission to Jupiter's Trojan asteroids.
Ralph, however, is not an impossibly accomplished astronaut — it is a scientific instrument that has made many discoveries since it first launched aboard the New Horizons spacecraft in 2006. Given a name and not an acronym, Ralph enables the study of the composition and atmospheres of celestial objects.
«Read the rest of this article»
Written by DC Agle
NASA's Jet Propulsion Laboratory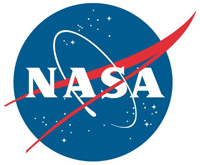 Pasadena, CA – No doubt about it, NASA explores some of the most awe-inspiring locations in our solar system and beyond. Once seen, who can forget the majesty of astronaut Jim Irwin standing before the stark beauty of the Moon's Hadley Apennine mountain range, of the Hubble Space Telescope's gorgeous "Pillars of Creation" or Cassini's magnificent mosaic of Saturn?
Mars also plays a part in this visually compelling equation, with the high-definition imagery from the Curiosity rover of the ridges and rounded buttes at the base of Mount Sharp bringing to mind the majesty of the American Southwest. That said, Elysium Planitia – the site chosen for the November 26th landing of NASA's InSight mission to Mars – will more than likely never be mentioned with those above because it is, well, plain.
«Read the rest of this article»
Written by Nancy Neal Jones
NASA's Goddard Space Flight Center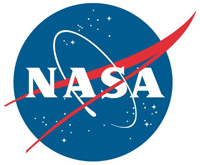 Greenbelt, MD – NASA's MAVEN spacecraft performed a previously unscheduled maneuver this week to avoid a collision in the near future with Mars' moon Phobos.
The Mars Atmosphere and Volatile EvolutioN (MAVEN) spacecraft has been orbiting Mars for just over two years, studying the Red Planet's upper atmosphere, ionosphere and interactions with the sun and solar wind. On Tuesday, February 28th, the spacecraft carried out a rocket motor burn that boosted its velocity by 0.4 meters per second (less than 1 mile per hour).
«Read the rest of this article»
Written by John Leslie
National Oceanic and Atmospheric Administration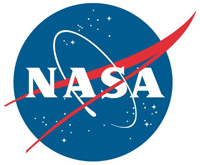 Silver Spring, MD – GOES-16, the first spacecraft in NOAA's next-generation of geostationary satellites, has sent the first high-resolution images from its Advanced Baseline Imager (ABI) instrument. Included among them are a composite color full-disk visible image of the Western Hemisphere captured on January 15th, 2017.
Created using several of the ABI's 16 spectral channels, the full-disk image offers an example the satellite's advanced technology.
«Read the rest of this article»