Topic: Madison
Tennessee (8-3) vs. Wisconsin (6-5)
Saturday, December 28th, 2019 | 12:36pm CT
Knoxville, TN | Thompson-Boling Arena | TV: CBS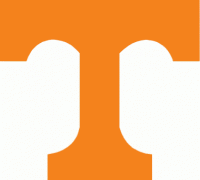 Knoxville, TN – The Tennessee Vols basketball team returns from its holiday break, when it takes on Wisconsin on Saturday afternoon inside Thompson-Boling Arena. Tipoff is slated for 12:30pm CT on CBS.
Saturday's game can be seen on CBS and online through CBS Sports Live. The link to stream Saturday's game online, through CBS can be found here. Carter Blackburn and Clark Kellogg will have the call.
Fans can also listen live on their local Vol Network affiliate to hear Bob Kesling and Bert Bertlekamp describing the action.
«Read the rest of this article»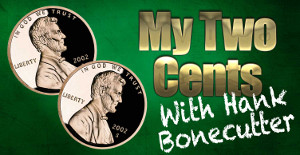 Clarksville, TN – Parents want their children to be healthy and productive in life. To give their kids every opportunity to excel. Whether it's in sports or academics.
I've seen a lot of young people in Clarksville use sports as a vehicle to advance their education. Baseball, football, soccer, tennis and golf are typically the activities you see kids participating in. But, rodeo?
«Read the rest of this article»

Nashville, TN – Tennessee's modern tradition for the top names for new babies continued in 2013, with Emma and William taking the number one spots for a third consecutive year as the most popular names given by new Tennessee parents. «Read the rest of this article»

Clarksville, TN – Last season's success provided the opportunity for Austin Peay State University men's golf coach Kirk Kayden to strengthen his team's schedule in 2013-14 and he did so as evidenced by the presence of four tournaments hosted by teams that reached the NCAA regionals last season.
«Read the rest of this article»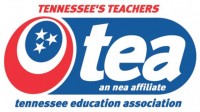 Nashville – Following  the lead of the Tennessee Education Association (TEA), teachers from across the nation donated funds to provide support to victims devastated by the May floods. Donations came from as far away as Colorado, Pennsylvania, New Jersey, New York and Washington, D.C.
TEA collected and disbursed over $88,000 to flood victims in Nashville, Chapmansboro, Pegram, Ashland City, Adams, Duck River, Charlotte, LaVergne, Brownsville, Madison, Clarksville, Franklin, Millington, Old Hickory, Antioch, Whites Creek, Castalian Springs, Gallatin, Goodlettsville and Hendersonville. «Read the rest of this article»
Deadline to apply for Federal Assistance Programs Extended to August 5th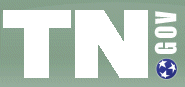 Nashville, TN – Governor Phil Bredesen today announced Tennessee has requested and received a 30-day extension of deadlines for FEMA assistance programs that will assist individuals in the 46 counties eligible for Individual Assistance as a result of the extreme weather and flooding that struck the state April 30th – May 2nd.
"I'm extremely pleased people will have more time to register to get the help they need as Tennessee recovers from these historic and devastating floods," said Bredesen. "I appreciate the support Congressman Jim Cooper, members of the Tennessee delegation and FEMA have provided as we've worked in partnership to assist affected Tennesseans." «Read the rest of this article»

If the severe storms and flooding between April 30th and May 18th affected your income, you may be eligible for Disaster Unemployment Assistance.
You can apply by calling (877) 813-0950 or (615) 253-0800 (in Nashville). Help is available Monday through Friday from 8:00am to 4:00pm.
Filing deadlines are:
June 7th, 2010 for Benton, Carroll, Cheatham, Crockett, Davidson, Decatur, Dickson, Dyer, Fayette, Gibson, Hardeman, Haywood, Henderson, Hickman, Houston, Humphreys, Madison, Maury, McNairy, Montgomery, Obion, Perry, Rutherford, Shelby, Sumner, Tipton and Williamson counties.
June 9th, 2010 for Chester, Clay, DeKalb, Hardin, Jackson, Lauderdale, Lawrence, Lewis, Macon, Robertson, Smith, Stewart, Trousdale, Wayne and Wilson counties.
June 21st, 2010 for Cannon, Giles and Marshall counties. «Read the rest of this article»
DHS Office of Inspector General working to fight Flood Fraud 

Nashville, TN  – Thousands of Tennesseans from 45 disaster-designated counties received millions of dollars in food and cash assistance from May 13th through May 28th.  The DHS-administered programs have helped put food on the table of more than 9,600 families who were not previously enrolled in the Food Stamp (now called SNAP) program.  Nearly $4.4 million in Disaster SNAP benefits were distributed to these families.  In addition, more than 5,400 families already enrolled in the program received replacement benefits for food that was lost due to power outages or flood damage.  An additional 6,700 families were granted Disaster Supplemental SNAP benefits because of storm damage to their residences.  More than $1.4 million was issued to these households.
DHS also administered a cash assistance program for eligible citizens who sustained flood damage to their homes.   More than 12,500 families qualified for the $250.00 and $500.00 payments.  Just under $5 million in disaster cash benefits were issued. «Read the rest of this article»
Number one names unchanged from 2008

NASHVILLE – New parents in the Volunteer State are sticking with Emma and William for a second consecutive year as the most popular names for girls and boys born in Tennessee. While the top spots remain the same, the list of most popular names for Tennessee babies born in 2009 includes some newcomers breaking into the top ten, and shows some formerly popular names falling out of favor.
The top ten names new Tennessee parents chose for their babies born in 2009* are as follows: «Read the rest of this article»