Tennessee (8-3) vs. Wisconsin (6-5)
Saturday, December 28th, 2019 | 12:36pm CT
Knoxville, TN | Thompson-Boling Arena | TV: CBS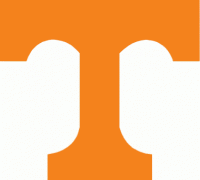 Knoxville, TN – The Tennessee Vols basketball team returns from its holiday break, when it takes on Wisconsin on Saturday afternoon inside Thompson-Boling Arena. Tipoff is slated for 12:30pm CT on CBS.
Saturday's game can be seen on CBS and online through CBS Sports Live. The link to stream Saturday's game online, through CBS can be found here. Carter Blackburn and Clark Kellogg will have the call.
Fans can also listen live on their local Vol Network affiliate to hear Bob Kesling and Bert Bertlekamp describing the action.
Last time out the Vols bounced back from two consecutive defeats to down Jacksonville State, 75-53, at home on Saturday afternoon. The victory was the 700th in the illustrious career of head coach Rick Barnes.
The Vols were led by senior Jordan Bowden who poured in a game-high 19 points and junior John Fulkerson who added 16 on 8-of-11 shooting from the field. Senior Lamonte Turner dished out 11 assists, marking the third time the Florence, Alabama native totaled 11 or more assists this season.
Turner became just the third Vol to reach that feat joining Rodney Woods (1974-75) and Johnny Darden (1976-77, 1977-78). As a team, Tennessee recorded a season-high 25 assists on 31 made field goals.
After the game, Turner—who has been battling lingering shoulder problems—announced his decision to step away from the court for medical reasons. A redshirt senior from Florence, Alabama, Turner graduated in May. In 106 career games, Turner scored 1,086 points and averaged 10.2 points and 3.3 assists per game.
This will be the fifth meeting all-time between Wisconsin and Tennessee, with the series knotted at two wins apiece. A victory would push Barnes' win percentage above .500 against current members of the Big Ten.
A win would also give Tennessee a 213-132 record in the 2010s as the decade comes to a close.
Up next, Tennessee opens up conference action, when it hosts LSU in its SEC opener, next Saturday, January 4th at noon inside Thompson-Boling Arena.
The Series
Having just met four times since 1981, the all-time series between the programs is tied at 2-2.
Tennessee swept the first two games, earning a win in 1981 and again in 2000, downing a ranked Wisconsin team in Knoxville.
The Badgers have since won two in a row, including a 65-62 victory over Tennessee in Madison on December 29th, 2001, and a more recent triumph at the 2016 Maui Invitational.
Tennessee owns a 23-35 all-time record against current members of the Big Ten.
Rick Barnes is 1-4 in his career against Wisconsin and 30-30 against current members of the Big Ten.
A Win Would
Give the program a 213-132 record in the 2010s as the decade draws to a close.
Storylines
Saturday's game has been sold out for several weeks. It is one of five UT home games that has sold out thus far.
This is the first of two games under the current home-and-home contract. The Vols travel to Madison to face the Badgers on November 11th, 2020.
Tennessee's last contract with a Big Ten program was a two-game series with Ohio State in 2006-07 and 2007-08. Each team won at home.
Wisconsin boasts four Final Four appearances and a national championship in 1941.
Tennessee Director of Men's Basketball Sports Performance Garrett Medenwald is a native of Green Bay, Wisconsin, and a 2013 graduate of UW-Whitewater.
Lamonte Turner announced on December 21st that he will no longer suit up for the Vols due to thoracic outlet syndrome.
Layups Lines
Tennessee fell out of the top-25 rankings this week, though it is receiving votes in both polls.
Tennessee currently ranks third in the country in average home attendance (18,603), trailing only Syracuse and Kentucky.
Tennessee leads the SEC and ranks ninth nationally in scoring defense, allowing only 57.2 ppg.
Tennessee is a perfect 23 for 23 at the free-throw line over its last two games.
Junior John Fulkerson is shooting a team-best .671 from the field while averaging a career-best 11.8 points per game this season.
Junior forward Yves Pons has blocked at least one shot in every game this season and tied UT's single-game record with six blocks against Jacksonville State.
True freshman Josiah-Jordan James leads the Vols and ranks 12th in the SEC with 6.3 rebounds per game. He is the top-rebounding freshman in the league.
Midyear enrollee Santiago Vescovi is set to arrive in Knoxville Saturday.
About Wisconsin
Wisconsin is currently riding an up-and-down season that sees the Badgers sitting at 6-5 overall and 1-1 in Big Ten play. Wisconsin is coming off an 83-64 win over UW Milwaukee last Saturday.
Thus far, the Badgers have been led by junior Nate Reuvers who leads the team in scoring (15.2 ppg), rebounding (5.2 rpg) and blocks (2.5 bpg). His 2.5 bpg rank 25th in the country and are fourth in the Big Ten.
Wisconsin has also seen consistent scoring from redshirt-junior Kobe King (11.5 ppg) who's seen a 7.2 ppg jump in scoring production from the conclusion of the 2018-19 season.
Where the Badgers have struggled this season is moving the ball and assisting on made baskets. Wisconsin has just 128 assists to 263 made field goals, which is an assist rate of less than 50 percent. Their 11.6 apg ranks 287th in the country out of 350 Division I programs, as just one Badger, D'Mitrik Trice, averages more than 3.0 assists per contest.
Wisconsin head coach Greg Gard has continued the storied success of Badgers basketball following the departure of former head man Bo Ryan. Gard became the third coach in the last 20 years to lead his team to the Sweet Sixteen of the NCAA Tournament in his first two years at the helm of his program when he led the Badgers to the round of 16 in both 2016 and 2017.
Gard joined Steve Lavin at UCLA (1996-97) and Mark Few at Gonzaga (2000-01) on that list.
Wisconsin is a public, state-funded institution that was the first public institution founded in Wisconsin (1848) and remains the oldest and largest public university in the state.
Last Time vs. Wisconsin
Tennessee overcame a 17-point deficit to take a second-half lead against 16th-ranked Wisconsin, but the Badgers' experience enabled them to hold off the UT charge and hand the Vols a 74-62 loss on Nov. 21, 2016, the opening day of the Maui Invitational.
Sophomore guard Shembari Phillips (now a fifth-year senior at Georgia Tech) led the Volunteers with 16 points against the Badgers, including 10 in the second half. Senior Robert Hubbs III and junior Detrick Mostella each scored 12. Sophomore forward Kyle Alexander grabbed a team-high six rebounds, while redshirt freshman guard Lamonte Turner totaled five points, three steals and two assists with no turnovers.
After trailing 40-32 at halftime, the Big Orange opened the second half with a 12-0 run, taking their first lead of the game, 42-40, on a jumper by freshman forward Grant Williams.
Tennessee held Wisconsin scoreless for the first 4:25 of the second half until preseason All-Big Ten forward Bronson Koenig broke the Badger's drought with a layup, which keyed a 14-6 run by the Badgers.
At the under-eight-minute media timeout, Tennessee found itself trailing by eight, 56-48. Koenig and senior teammate Nigel Hayes accounted for 13 of Wisconsin's final 16 points spanning the final four and a half minutes of the game.
After missing the first two games of the season with a foot injury, true freshman point guard Kwe Parker made his debut for the Vols, logging six minutes off the bench and handing out one assist.
Barnes Becomes 7th Active Coach to Reach 700 Career Wins
Rick Barnes recorded his 700th career victory as a college head coach when the Vols defeated Jacksonville State on December 21st.
He became the seventh active head coach to log 700 Division I victories and the 22nd all-time.
He is four victories away from recording his 100th win at Tennessee.
Turner Shuts It Down
After battling through shoulder problems since the 2017-18 season, redshirt senior guard Lamonte Turner announced on December 21st that he was ending his UT playing career due to thoracic outlet syndrome.
Turner graduated in May of 2019 (Communication Studies). He scored 1,086 career points and ranks tied for 10th in program history with 171 made 3-pointers.
It is a significant blow to this UT roster, as Turner was the team's unquestioned leader. Jordan Bowden is now the team's lone active senior.
Vescovi's Arrival Immenent
Given the status of senior guard Lamonte Turner, the arrival of mid-year enrollee Santiago Vescovi is well timed.
The 18-year-old, Uruguayan guard is set to arrive in Knoxville Saturday. Vescovi comes to Rocky Top from the NBA Global Academy in Canberra, Australia.
Vescovi must await standard NCAA and SEC clearance protocols before becoming eligible to compete in games, and a decision on whether or not he will compete this season has yet to be made.
Adjusting to college life is a challenge in itself—and the demands of playing the guard position for Rick Barnes is equally as difficult, if not more so.
Pons Riding Block Streak
Yves Pons, the SEC's second-leading shot-blocker, has blocked at least one shot in every game this season.
His streak of 11 straight games with at least one block is the longest such streak by a Vol since Wayne Chism authored a 14-game block streak as a senior in 2009-10.
Pons has blocked three or more shots in six games this season, highlighted by a program-record-tying six-block effort against Jacksonville State on December 21st.
We Love A Packed House
Dating to the start of last season, Tennessee has played 17 games in front of sold-out—and sometimes over-capacity—crowds.
That includes six home games as well as games at Memphis, Florida, Vanderbilt, South Carolina, Kentucky, LSU, Ole Miss, Auburn, the 2019 Emerald Coast Classic (two games) and Cincinnati.