Topic: Manna Cafe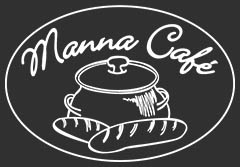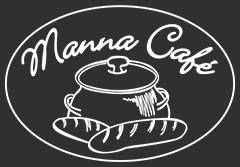 Clarksville, TN – The Director and staff of Manna Café Ministries are pleased to announce that Manna Café will be making its full and permanent move to the Manna Village located at 605 Providence Boulevard in August.
"Our plan was to move all operations from our current location to the Village in about a year, but our time frame is now 30 days. This is both exciting and daunting," says director Kenny York.
«Read the rest of this article»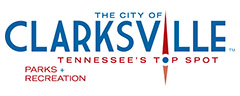 Clarksville, TN – Clarksville Mayor Kim McMillan is excited to invite young people in the Clarksville community to a summer program filled with free food and fun activities designed to help young people fight the summertime blues and boredom.
The fifth season of the Mayor's Summer Night Lights program will kick off June 5th with 5-on-5 basketball tournaments and continue at various locations throughout the summer with DJs, athletic competitions, arts and crafts, local music performances and even a step show featuring fraternities and sororities from Austin Peay State University.
«Read the rest of this article»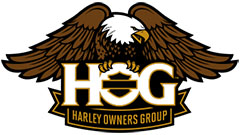 Clarksville, TN – Kicking off the new year with it's annual open house and membership drive, the Tuckessee Chapter of the Harley Owner's Group (H.O.G), welcomed twelve new members to it's membership Saturday night.
Meeting at the H.O.G chapter house located at Appleton's Harley-Davidson in Clarksville, chapter director Jason Altenburg welcomed the membership with a review of the past year, and announcing plans for 2017. "We're excited about what we've got planned for this year" said Altenburg.
«Read the rest of this article»

Clarksville, TN – The 100th anniversary of the establishment of Army ROTC programs in the nation is this year, 2016.
Austin Peay State University (APSU)'s ROTC program is celebrating with a week of events demonstrating its cadets' commitment to the Army Values of loyalty, duty, respect, selfless service, honor, integrity and personal courage to commemorate the program's centennial anniversary.
«Read the rest of this article»
APSU Sports Information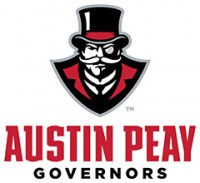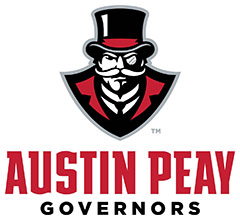 Clarksville, TN – Senior Austin Peay State University forward/guard Khalil Davis is one of 257 nominees for the 2016 Allstate National Association of Basketball Coaches (NABC) and Women's Basketball Coaches Association (WBCA) Good Works Teams®, sponsored by Allstate Insurance Company.
The award shines a spotlight on a select group of student-athletes who have shown dedication to service in their respective communities.
In its fourth year, the Allstate NABC and WBCA Good Works Teams® recognize players at all levels of college basketball who have made outstanding contributions in the areas of volunteerism and civic involvement.
«Read the rest of this article»
Fort Campbell, KY – Recently, employees from Campbell Crossing, the Lend Lease military family housing community located on Fort Campbell, volunteered at the Manna Café, a nonprofit organization located in Clarksville, TN.
The organization is a food ministry program set up to help feed the homeless and low income families.
«Read the rest of this article»
Clarksville, TN – The past few days have been absolutely nuts. For those of you who haven't heard, my husband (Kenny York) is spending two weeks as a homeless man in order to give a voice and face to an invisible population: the homeless of Clarksville, TN.
Back in May, when he told me of his plan, I was a little rattled—but not surprised. This is who he is, and I made up my mind before I married him that I wasn't going to squelch the part of him that's not happy unless he's in the middle of the fray.
«Read the rest of this article»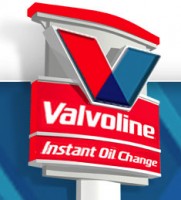 Clarksville, TN – It's been a brutally cold winter in Clarksville, and with the prospects of more winter weather, the need to help those less fortunate becomes critical.
Convenient Car Care Inc., owners and operators of the Valvoline Instant Oil Change franchise, stepped up their game in the month of January by offering to collect winter coats and blankets for Room in the Inn, and raise money for Manna Cafe.  Both organizations work with the people in our community who need our help the most, the homeless.
«Read the rest of this article»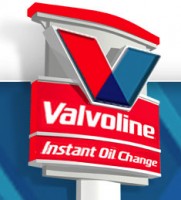 Clarksville, TN – Convenient Car Care Inc. has announced that their Valvoline Instant Oil Change locations will begin collecting coats and blankets on behalf of Manna Cafe ministries.
Beginning Monday, January 6th, customers who visit one of 7 Valvoline Instant Oil Change locations in Clarksville and Oak Grove KY, will receive $5.00 off any oil change service, if they donate a coat or blanket.  Valvoline will gather the donations and deliver them to Manna Cafe Ministries, and they will be distributed to those in need.
«Read the rest of this article»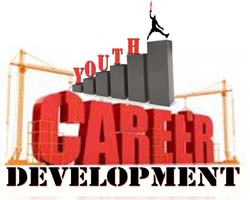 Clarksville, TN – The LEAP Organization, Daymar Institute, Kohls, Manna Cafe, Montgomery County Youth Services, and the Career Center have partnered to facilitate a Youth Career Development Program.
The goal of the program is to prepare youth to be able to successfully obtain employment by providing interview technique coaching, resume writing instructions, provide relevant work experience, and job placement assistance with employers. «Read the rest of this article»