Topic: Martha Pile

Clarksville, TN – Two Austin Peay State University (APSU) professors will premiere their documentary about the creation of Tennessee Triumph – a Clarksville monument that celebrates the passage of the 19th Amendment, which secured women's right to vote.
«Read the rest of this article»

Clarksville, TN – On a July afternoon in 1914, more than 75 people crowded into a house on Madison Street for a meeting of the newly established Clarksville Equal Suffrage League.
The women who joined the league that afternoon spent the next six years facing ridicule and threats of violence in the pursuit of their goal – earning women the right to vote.
«Read the rest of this article»

Clarksville, TN – It is going to be cooler and not supposed to be raining. That is good because we are moving outside for this Friday November 1st only.
Come shop the vendors, especially our fall vegetables were glorious last week and most everyone plans to be back Friday. «Read the rest of this article»
Written by Agriculture Secretary Tom Vilsack
USDA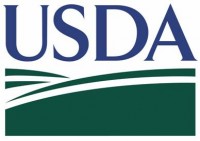 Washington, D.C. – Over the course of 2012, farm families and rural communities faced a number of challenges. A record drought impacted much of the country and many were impacted by a major hurricane, flooding and severe storms. However, thanks to the resilience of rural Americans, our communities are still going strong.
Over the course of this year, USDA continued our record efforts to help folks across our nation, and I am proud of the work we carried out.
«Read the rest of this article»
Facility has received several USDA grants, created jobs and trained hundreds

Clarksville, TN – It's not just pie in the sky. A commercially equipped kitchen in Montgomery County is using baked goods to help small and emerging rural businesses grow and create jobs and income.
Operated jointly by University of Tennessee Extension and Tennessee State University Extension, the kitchen has benefited from several USDA grants, and on Friday, Oct. 19, U.S. Agriculture Secretary Tom Vilsack visited the facility and checked out some of the products created by local culinary entrepreneurs. Vilsack stopped by following a roundtable discussion with Tennessee producers to discuss the resiliency and productivity of American agriculture and the importance of passing comprehensive food, farm and jobs legislation.
«Read the rest of this article»

Clarksville, TN – "Things You Need to Know to Make a Food Product For Resale." will be on Friday, January 20th, at the Smith Trahern Mansion (1st and McClure Street Clarksville, TN) from 10:00am until 1:00pm. Small Business Woman, Jenny Chandler will be the lead speaker for this event.
Jenny runs her business out of Ashland City, and works through the Health Department with that endeavor. She's also done work here at the domestic kitchen at the Montgomery County UT Extension office permitted through the Department of Agriculture. UT Extension helped her and her family in developing ideas and securing training for their businesses, serving as a guide to meet food manufacturing standards. «Read the rest of this article»
"Homeownership for the Brave"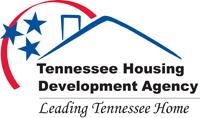 Nashville, TN – A special mortgage interest rate discount has been approved for active and retired members of the military by Tennessee Housing Development Agency's Board of Directors. 
Service members can apply for the "Homeownership for the Brave" discount which is a ½-percent interest reduction on any of the three mortgage choices at lenders working with THDA. THDA offers 30-year fixed rate mortgages, with or without downpayment assistance, for persons of low to moderate income. The program began April 1st and is available through March 31st, 2012. «Read the rest of this article»