Topic: Massachusetts Institute of Technology in Cambridge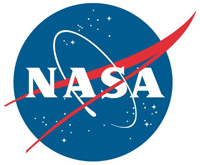 Mountain View, CA – Since astronomers confirmed the presence of planets beyond our solar system, called exoplanets, humanity has wondered how many could harbor life. Now, we're one step closer to finding an answer.
According to new research using data from NASA's retired planet-hunting mission, the Kepler space telescope, about half the stars similar in temperature to our Sun could have a rocky planet capable of supporting liquid water on its surface.
«Read the rest of this article»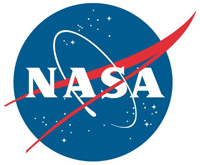 Pasadena, CA – In the fall of 2019, the Mars 2020 rover team welcomed ten members to serve as Returned Sample Science Participating Scientists.
Scheduled to launch in July 2020 as NASA's next step in exploration of the Red Planet, the Mars 2020 mission will search for signs of past microbial life, characterizing the planet's climate and geology, and will be the first planetary mission to collect and cache Martian rock core and dust samples.
«Read the rest of this article»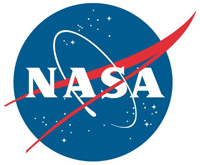 Pasadena, CA – Mission operators at NASA's Jet Propulsion Laboratory in Pasadena, California, have lost contact with the ASTERIA satellite, a briefcase-sized spacecraft designed to study planets outside our solar system.
The last successful communication with ASTERIA, short for Arcsecond Space Telescope Enabling Research in Astrophysics, was on December 5th; attempts to contact it are expected to continue into March 2020.
ASTERIA belongs to a category of satellites called CubeSats, which vary in size but are typically smaller than a suitcase.
«Read the rest of this article»
Written by Molly Porter
NASA's Marshall Space Flight Center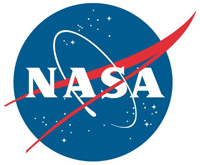 Huntsville, AL – About 3 billion years ago, a pair of orbiting black holes collided to form a single object with 49 times the mass of our sun. The event unleashed powerful gravitational waves—ripples in the very fabric of space and time—that reached Earth seconds before 4:12am CST on January 4th, 2017.
That's when they were detected by the ground-based twin Laser Interferometer Gravitational-Wave Observatory (LIGO) facilities in Hanford, Washington, and Livingston, Louisiana.
The event, known as GW170104, after the date, is the third detection of gravitational waves by LIGO. Located at a distance of about 3 billion light-years, the coalesced black hole is twice as far away as both of the two mergers previously detected.
«Read the rest of this article»
Written by Carol Rasmussen
NASA's Earth Science News Team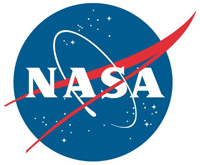 Washington, D.C. – The melt rate of West Antarctica's Thwaites Glacier is an important concern, because this glacier alone is currently responsible for about 1 percent of global sea level rise. A new NASA study finds that Thwaites' ice loss will continue, but not quite as rapidly as previous studies have estimated.
The new study, published in the journal Geophysical Research Letters, finds that numerical models used in previous studies have overestimated how rapidly ocean water is able to melt the glacier from below, leading them to overestimate the glacier's total ice loss over the next 50 years by about 7 percent.
«Read the rest of this article»
Written by Felicia Chou
NASA Headquarters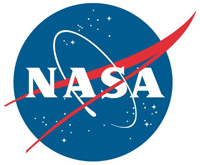 Washington, D.C. – NASA has selected a science mission that will measure emissions from the interstellar medium, which is the cosmic material found between stars. This data will help scientists determine the life cycle of interstellar gas in our Milky Way galaxy, witness the formation and destruction of star-forming clouds, and understand the dynamics and gas flow in the vicinity of the center of our galaxy.
The Galactic/Extragalactic ULDB Spectroscopic Terahertz Observatory (GUSTO) mission, led by principal investigator of the University of Arizona, Christopher Walker, will fly an Ultralong-Duration Balloon (ULDB) carrying a telescope with carbon, oxygen and nitrogen emission line detectors.
«Read the rest of this article»
Written by Alan Buis
NASA's Jet Propulsion Laboratory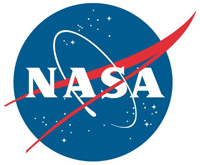 Pasadena, CA – Beginning this month, NASA is launching a suite of six next-generation, Earth-observing small satellite missions to demonstrate innovative new approaches for studying our changing planet.
These small satellites range in size from a loaf of bread to a small washing machine and weigh from a few to 400 pounds (180 kilograms). Their small size keeps development and launch costs down as they often hitch a ride to space as a "secondary payload" on another mission's rocket — providing an economical avenue for testing new technologies and conducting science.
«Read the rest of this article»
Written by DC Agle
NASA's Jet Propulsion Laboratory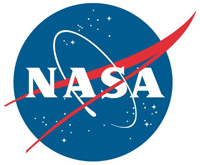 Pasadena, CA – New results from NASA's Gravity Recovery and Interior Laboratory (GRAIL) mission are providing insights into the huge impacts that dominated the early history of Earth's moon and other solid worlds, like Earth, Mars, and the satellites of the outer solar system.
In two papers, published this week in the journal Science, researchers examine the origins of the moon's giant Orientale impact basin. The research helps clarify how the formation of Orientale, approximately 3.8 billion years ago, affected the moon's geology.
«Read the rest of this article»
Written by Whitney Clavin
NASA's Jet Propulsion Laboratory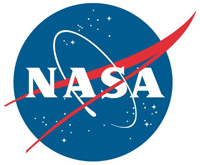 Pasadena, CA – The last decade has seen a bonanza of exoplanet discoveries. Nearly 2,000 exoplanets — planets outside our solar system — have been confirmed so far, and more than 5,000 candidate exoplanets have been identified. Many of these exotic worlds belong to a class known as "hot Jupiters." These are gas giants like Jupiter but much hotter, with orbits that take them feverishly close to their stars.
At first, hot Jupiters were considered oddballs, since we don't have anything like them in our own solar system. But as more were found, in addition to many other smaller planets that orbit very closely to their stars, our solar system started to seem like the real misfit.
«Read the rest of this article»
Written by Whitney Clavin
NASA's Jet Propulsion Laboratory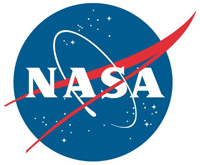 Pasadena, CA – Astronomers have used data from three of NASA's Great Observatories to make the most detailed study yet of an extremely massive young galaxy cluster. This rare cluster, which is located 10 billion light-years from Earth, weighs as much as 500 trillion suns. This object has important implications for understanding how these megastructures formed and evolved early in the universe.
The galaxy cluster, called IDCS J1426.5+3508 (IDCS 1426 for short), is so far away that the light detected is from when the universe was roughly a quarter of its current age. It is the most massive galaxy cluster detected at such an early age.
«Read the rest of this article»