Topic: Matt Jones
APSU Sports Information
Clarksville, TN – Designated hitter Parker Phillips had two home runs but Austin Peay State University's baseball team saw a late rally fall a run short in a 14-13 Ohio Valley Conference loss to Tennessee Tech, Saturday afternoon.
Phillips' two home runs highlighted an impressive six home run outing by the Austin Peay (11-12, 4-5 OVC) offense.
«Read the rest of this article»
APSU Sports Information

Cookeville, TN – Junior right-handed starting pitcher Alex Robles struck out a season-high 10 batters to lead Austin Peay State University (APSU)'s baseball team to a 10-2 Ohio Valley Conference victory against Tennessee Tech, Friday night, at Bush Stadium.
«Read the rest of this article»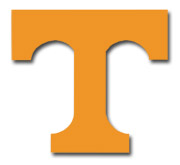 Knoxville, TN – Florida's winning streak against the Vols continues.
Florida took its first lead of the game with 6:20 left in regulation and held on for a 10-9 victory over Tennessee (2-3, 0-2 SEC). It was the Gators (3-1, 2-1 SEC) 10th consecutive victory in the series, dating to a 30-28 Vols' victory on Sept. 18th, 2004, on a last-second field goal by James Wilhoit.
Florida's quarterback change from Jeff Driskel to Treon Harris proved to be the difference for the Gators getting their offense kick-started. He led the Gators to both of their scoring drives and their 10 fourth-quarter points.
«Read the rest of this article»
APSU Sports: Austin Peay Baseball

Clarksville, TN – Austin Peay's baseball team begins its longest road trip of the 2013 campaign when it meets nationally-ranked Kentucky, Tuesday, before traveling to Southern Illinois for a Wednesday contest.
«Read the rest of this article»

Clarksville, TN – Junior Craig Massoni drove in six runs for the Austin Peay State University baseball team, Tuesday afternoon at Raymond C. Hand Park — including two in the pivotal sixth inning — as the Govs ran their winning streak to six games with an 11-8 win over Southern Illinois.
«Read the rest of this article»
Tuesday & Wednesday, February 26th-27th, 2013 | 3:00pm / 3:00pm
Clarksville, TN | Raymond C. Hand Park (777)

Clarksville, TN – Austin Peay's baseball team continues its eight-game homestand with a pair of contests against Missouri Valley Conference opposition Southern Illinois Salukis and Indiana State Sycamores.
«Read the rest of this article»
Austin Peay State University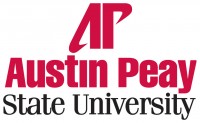 Clarksville, TN – Late last year, a group of Austin Peay State University geosciences students hiked through the woods in rural North Carolina, conducting field research.
They were looking for unusual rock outcroppings, and after each discovery, the students painstakingly scribbled down the longitudinal and latitudinal coordinates of the rocks into their notebooks.
That is, except for APSU student Maurice Testa. He simply pulled out his smart phone and quickly went to work.
«Read the rest of this article»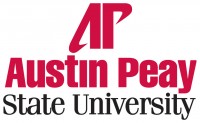 Clarksville, TN – Five Austin Peay State University faculty members and four students presented at the Middle Tennessee Mathematics' Teachers annual conference on February 3rd-4th at Ravenwood High School in Brentwood Tennessee. More than 240 in-service and pre-service teachers attended the two-day event.
Ashley Whitehead presented "Problem Solving and Modeling with Fractions." She also presented "Student Teaching: the good, the bad, and the ugly" with Dr. Ann Assad, APSU associate professor of mathematics. Additionally, Assad presented "Early Experiences in Problem Solving through Connections." «Read the rest of this article»
Clarksville, TN – Jammin' in the Alley returned to Strawberry Alley last night with the ever popular McAlister's Crossroads. The free concert Series produced by the Clarksville Department of Parks and Recreation with the assistance of US Bank and other great sponsors, gives local bands some outstanding exposure to area residents.
Several hundred people gathered to enjoy the concert, many drawn in by a mention by News Channel 5 during their evening newscast. They were reporting on the addition of a "Night Market" which featured some of the many venders from the Downtown Market held each weekend below City Hall. The night market will become a regular feature of Jammin' in the Alley according to the Clarksville Parks and Recreation Department staff.
«Read the rest of this article»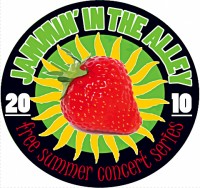 The City of Clarksville Department of Parks & Recreation kicked off the 2010 Jammin' in the Alley Concert Series last night with a concert by McAllister's Crossroads. The band consists of Donald Greene- Vocals, Guitar; Randy Suggs- Vocals, Drums; Jim Meek- Vocals, Bass; Matt Jones- Vocals, Guitar; Jason Runyon- Vocals, Guitar.
Around 100 people turned out for the early evening concert, and all age groups were represented in the crowd. The band played a mix of popular tunes from various bands. Their music had the audience dancing, and for the more reserved tapping their hands and feet in time with the beat.
The concert was about half way through when it began to lightly sprinkle which turned into a heavy downpour a short time later. The Parks and Rec Department intended to continue the concert after it stopped raining by drying out the stage with backpack mounted blowers. However when the rain stopped, it resumed even heavier a few minutes later. So the concert was finally called off.
«Read the rest of this article»