APSU Sports: Austin Peay Baseball

Clarksville, TN – Austin Peay's baseball team begins its longest road trip of the 2013 campaign when it meets nationally-ranked Kentucky, Tuesday, before traveling to Southern Illinois for a Wednesday contest.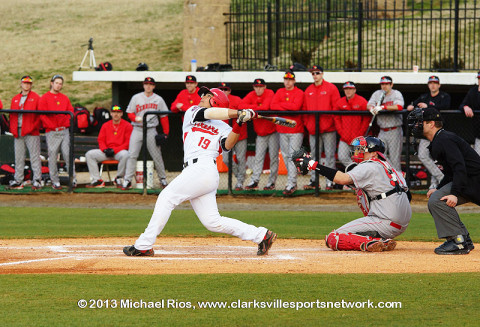 The Govs return to action following their season's first OVC series loss to Tennessee Tech last weekend, which ended with APSU suffering back-to-back losses for only the second time this season.
Kentucky begins a five-game home stand against the Govs, Tuesday, after suffering a three-game Southeastern Conference sweep at nationally-ranked LSU last weekend. The Wildcats are 14-4 at Cliff Hagan Stadium this season.
Southern Illinois also starts a five-game homestand when it hosts APSU, Wednesday. The Salukis travel to Southeast Missouri, Tuesday, to wrap up a four-game road trip that saw them lose a Missouri Valley Conference series (1-2) at Evansville, last weekend.
Austin Peay Governors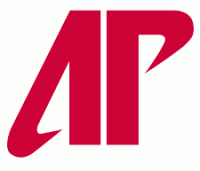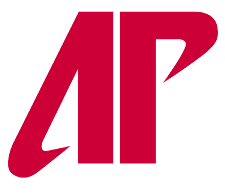 Austin Peay's 25-7 record is its best 32-game mark in program history. Austin Peay dropped to fourth in the OVC race with an 8-3 league mark, behind Belmont (10-2), Tennessee Tech (12-3) and Jacksonville State (9-3).
Junior first baseman Craig Massoni led the Govs with 8 hits (.667 BA) and 7 RBI during the Tennessee Tech series, moving his batting average to .361 this season. Junior second baseman Jordan Hankins had 4 hits and 5 RBI over the weekend to become the Govs leading hitter (.364) at the 32-game mark.
Junior right fielder Rolando Gautier had 5 hits (.417 BA) last weekend and extended his hit streak to a team-best 12 games. Senior left fielder Cody Hudson recorded his 200th career hit, Sunday, against Tennessee Tech and has a hit in 20 of his last 23 games. Sophomore center fielder Dylan Riner has a hit in 11 of his 12 games since moving to the No. 2 spot in the lineup, batting .295 in that span.
Senior shortstop Reed Harper had 3 hits (.143 BA) in 5 games last week, but each produced a run (4 RBI). Junior designated hitter Michael Davis also had a rough week with 2 hits (.118 BA) during the week and his average fell to .224.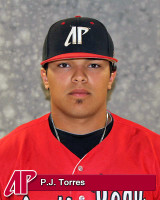 Junior catcher P.J. Torres started 3 of the 5 contests last week and had 1 hit, a RBI and 3 walks at the plate. Junior third baseman Kevin Corey posted a hit both Saturday and Sunday against TTU, the first time he has posted a hit in back-to-back games since March 12th-13th.
Junior left-hander Zach Hall will make his season's 8th start, Tuesday, seeking to follow up on his victory against Lipscomb last week where he allowed two runs over six innings. Freshman right-hander Jared Carkuff will get the nod Wednesday still seeking his first decision while making his 6th start of 2013.
The Kentucky Wildcats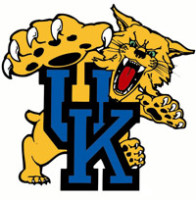 Kentucky was ranked No. 8 in last week's CollegeBaseballInsider.com national composite poll and traveled to No. 2 LSU where it suffered a three-game sweep to fall to third place in the SEC East Division with a 6-6 record.
The Wildcats are 2-0 against OVC teams this season, defeating Murray State (11-5, 2/26) and Eastern Kentucky (6-2, 2/27) in midweek outings. Kentucky is 5-3 against common opponents with APSU (EKU, Michigan State, Western Kentucky and Mississippi State).
Junior second baseman J.T. Riddle leads Kentucky with a .322 batting average. Junior designated hitter A.J. Reed is among the nation's top two-way players, batting .319 with 8 home runs and 33 RBI while posting a 2-4 record and 3.06 ERA on the mound.
Freshman Kyle Cody will get the nod for Tuesday's start with a 2-1 record and 5.25 ERA in nine previous outings, including four starts. He started last week's contest against nationally-ranked Louisville, and allowed three runs over 6.1 innings.
The Governors-Wildcats Series
Austin Peay and Kentucky will meet for the first time since the 2002 season. Kentucky has won the last four meetings in the series and leads the all-time series 10-2, including an 8-1 record in Lexington. APSU's only win in Lexington came during the 1996 season, a 19-8 affair.
The Southern Illinois Salukis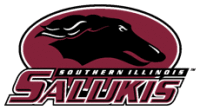 Southern Illinois  went 1-2 at Evansville last weekend and stands tied for seventh in the Missouri Valley standings. SIU has been tough to beat at home in 2013, posting a 8-3 record at Abe Martin Field.
The Salukis are 7-3 against OVC teams this season, prior to Tuesday's meeting with Southeast Missouri which will be the seventh OVC team SIU has faced this season. Matt Jones leads SIU with a .336 batting average, two home runs and 25 RBI this season.
The Governors-Salukis Series
Austin Peay and Southern Illinois renewed their series with APSU winning an 11-8 decision in Clarksville, February 26th. It was the first meeting since 2000 between the two squads, APSU win this season giving it a victory in four of the last five meetings. The Salukis own a 19-12 advantage in the all-time series, including a 12-7 advantage in Carbondale.
Govs Extending Program's Best Start
Despite losing its first conference series this season, the Govs 25-7 overall mark is its best 32-game record in program history, topping the 24-8 standard set by the 1971 OVC Championship squad. Looking ahead, the Govs best 34-game mark is 25-9 by the 1971 squad.
APSU Among Nation's Best: Win, Lose Or Percentage
The Govs enter the week ranked No. 13 nationally with a .781 win percentage. The Govs also entered the week as one of only 16 teams with 7 or fewer losses as of April 7, according to the NCAA. In addition, Austin Peay's 25 victories places them among a group of 15 teams with that total or more.
Govs Streaking Days End
The Govs OVC series loss to Tennessee Tech, April 5th-7th, brought an end to its streak of six consecutive OVC series won. It also ended APSU's streak of nine consecutive three-game series won that dated back to April 27th-29th vs. Jacksonville State.
Austin Peay Earns Votes In Two National Polls
For the 5th consecutive week, the Govs were among the teams receiving votes in the USA TODAY Sports Coaches Poll. The Govs gathered 3 points in the April 8 poll and were tied for 36th unofficially with Louisiana-Lafayette. For the 3rd straight week, APSU was among the list of others receiving votes in the National Collegiate Baseball Writers Association's April 1st poll.
Govs Ranked No. 7 In Mid-Major Poll
Austin Peay fell one spot in CollegeBaseballDaily.com Mid-Major Top 25 Poll and was ranked No. 7 in the poll's April 8th edition. Indiana remained in the poll's top spot for a second consecutive week. It was followed by No. 2 Louisville, No. 3 Notre Dame, No. 4 San Diego, No. 5 Pepperdine and No. 6 Mercer. The Mid-Major Poll includes all baseball conferences except the ACC, Big 12, Big West, Conference USA, Pac 12 and the SEC.