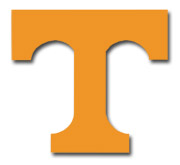 Knoxville, TN – Florida's winning streak against the Vols continues.
Florida took its first lead of the game with 6:20 left in regulation and held on for a 10-9 victory over Tennessee (2-3, 0-2 SEC). It was the Gators (3-1, 2-1 SEC) 10th consecutive victory in the series, dating to a 30-28 Vols' victory on Sept. 18th, 2004, on a last-second field goal by James Wilhoit.
Florida's quarterback change from Jeff Driskel to Treon Harris proved to be the difference for the Gators getting their offense kick-started. He led the Gators to both of their scoring drives and their 10 fourth-quarter points.
Freshmen placekicker Aaron Medley, who wears No. 25 in honor of Wilhoit, was the main offensive weapon for the Vols. He converted three field goals (36, 38, 39).
Tennessee held Florida without a score until early in the third quarter. The Gators extended their streak of not being shutout to 325 games as Matt Jones rumbled in from two yards out with 13:40 left in the fourth quarter to make it 9-7.
Sophomore kicker Austin Hardin booted a career-long 49-yard field goal to gave the Gators their first lead at 10-9, which proved to be the difference.
With just under two minutes to play, the Vols converted on fourth down with a 15-yard pass to Pig Howard. On the next pass, Worley was intercepted by Keanu Neal, ending the Vols' chances.
Quarterback Justin Worley was 26-of-39 for 205 yards. He connected with Howard for 6 catches and 79 yards. Josh Malone had 28 yards on four receptions. Worley connected with Marquez North four times for 26 yards.
The Vols defense was stellar in limiting Florida to 232 total yards of offense. Senior linebacker A.J. Johnson co-led the Orange Swarm with 13 tackles, his 21st career game with double-figure stops. Johnson moved to fourth in career tackles with 383 passing Greg Jones (377) in the game. Johnson posted a career-high 10 solo tackles. Brian Randolph had career-high 13 stops, his fourth career game with double-figure tackles. Randolph also earned a career-high in solo tackles with 10.
Tennessee racked up three sacks including big losses by Curt Maggitt, Derek Barnett and Chris Weatherd. The Vols also had three interceptions by Cameron Sutton, Jalen Reeves-Maybin and Todd Kelly Jr. Sutton broke up three additional passes.
For Florida, starting quarterback Jeff Driskel was 11-of-23 for 59 yards before giving way to Harris, who was 2-of-4 for 17 yards. Jones ran for 114 yards and the game's only touchdown.
On defense, the Gators were led by Antonio Morrison, who had 11 tackles. Bryan Cox Jr., had three sacks as part of six sacks for the Gators.
Up 3-0 at the half, Medley knocked home two more field goals in the third quarter from 38 and 39 yards away. That made it 9-0 after the third.
The Gators switched to Harris in the final minute of the third quarter and started to produce for Florida. He guided Jones' scoring drive, which started after a sack and fumble by Jalen Tabor.
The Vols blanked Florida in the first half 3-0. It marked the first time Tennessee shutout Florida in a first half since Nov. 12, 1955, when the Vols led 13-0 on the way to a 20-0 win in Gainesville.
The three points were the fewest in the series in a first half since a scoreless tie in the 1940 meeting, which the Vols, led by General Neyland won 14-0.
Additionally, the last time the Vols held an SEC opponent scoreless at the half was on October 27th, 2007. UT led South Carolina, 21-0 at intermission on the way to a 27-24 overtime win over the Gamecocks.
Medley got the Vols on the scoreboard with a 36-yard field goal with 13:23 left in the first half. That was set up by Sutton's interception late in the first quarter. It was Sutton's interception of the season, tying him for most in the SEC.
The Vols return to action next Saturday as Chattanooga comes to Knoxville for a 4:00pm, kickoff on Homecoming. That game will be on the SEC Network and Vol Network.