Tuesday & Wednesday, February 26th-27th, 2013 | 3:00pm / 3:00pm
Clarksville, TN | Raymond C. Hand Park (777)

Clarksville, TN – Austin Peay's baseball team continues its eight-game homestand with a pair of contests against Missouri Valley Conference opposition Southern Illinois Salukis and Indiana State Sycamores.
First, the Govs will face Southern Illinois in a 3:00pm, Tuesday contest.
Austin Peay will then host Indiana State in a 3:00pm, Wednesday contest that will be a rematch of last season's NCAA Tournament meeting.
Governors Quick Hits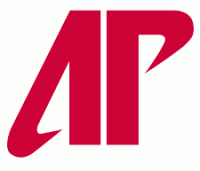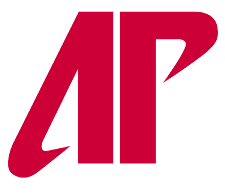 Austin Peay opened its homestand with a three-game series sweep of Missouri Valley member Illinois State. The Govs bring a five-game overall win streak and a four-game home win streak into the two midweek outings. Austin Peay's 6-1 start is its best start since 2004 and the fifth best start in program history.
Junior first baseman Craig Massoni led the Govs with a .625 batting average and 5 RBI during the Illinois State series, including a game-winning 2 RBI single, Sunday. Junior second baseman Jordan Hankins had a team-best 7 hits (.500 BA) with 2 doubles and a home run vs. Illinois State. Nine players recorded an RBI in the series as Austin Peay scored 24 runs and batted .319 in the series.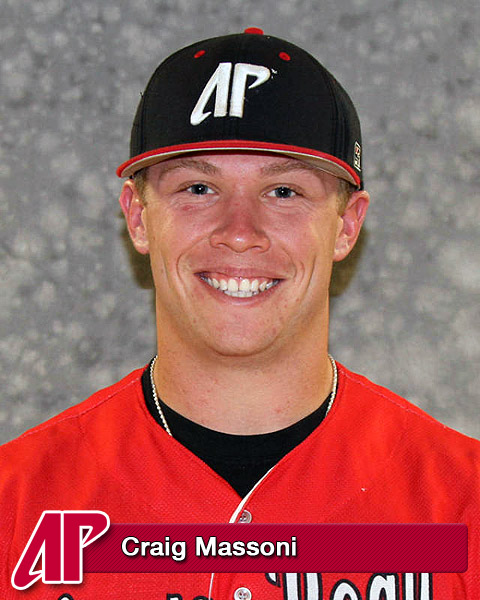 Massoni, Hankins and senior center fielder Cody Hudson each finished the weekend with four-game hit streaks. Hankins, Massoni and sophomore right fielder Dylan Riner have reached base safely in all seven games this season.
Junior starter Luke Ridenhour improved to 2-0 with Friday's win and has a 1.35 ERA and 13 strikeouts in 13.1 innings this season. Senior Casey Delgado notched his season's first win, Saturday. Reliever Ryan Quick picked up the first decision by the relief corps, earning Sunday's win after striking out five over three innings. Closer Tyler Rogers has a save in each of his first four appearances this season.
Austin Peay posted a 40-24 record last season and won a share of its second straight Ohio Valley Conference regular-season title with a 19-7 league mark. APSU won a second straight OVC Tournament crown despite losing its opening game. The Govs were seeded in the NCAA Tournament's Eugene Regional and, after a tourney-opening 6-5 loss to host Oregon, APSU shutout both Indiana State and Cal State Fullerton before falling to Oregon in the regional final.
Southern Illinois Salukis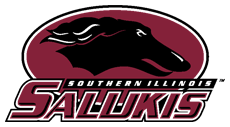 Southern Illinois visits Clarksville after winning a three-game series, 2-1, at Jacksonville State last weekend. The Salukis won the first two games, 12-6 and 12-4, before dropping the finale, 5-4. SIU also picked up an 8-4 victory at UT Martin, last Tuesday, and is 3-1 against OVC teams this season.
Starting pitcher Bryce Sablotny held the Skyhawks to two runs over 5.0 innings in that midweek win. Junior catcher Matt Jones leads the Salukis with a .469 batting average and boasts a Missouri Valley leading 11 RBI in seven games. His four doubles paces a Southern Illinois squad that has posted 14 doubles already this season.
Indiana State Sycamores
Indiana State brings a 3-4 record into Wednesday's affair after posting a 1-2 record at the Auburn Invitational last weekend. The Sycamores defeated the College of Charleston (3-1) in their tourney opener before falling to Middle Tennessee (8-1) and Auburn (6-5) in the final two games.
ISU opened the season at the  Alabama A&M tournament and split a pair of games with Morehead State (5-6 and 7-5). Senior second baseman Robby Ort leads the Sycamores with 11 hits, including 3 doubles, and a .407 batting average. Junior outfielder Mike Fitzgerald has a team-best 6 RBI with eight different players recording an RBI this season.
Govs Ranked No. 16 In Mid-Major Poll
Austin Peay moved up to No. 16 in the CollegeBaseballDaily.com Mid-Major Top 25 Poll this week. The group around the Govs includes No. 13 Creighton, No. 14 St. Louis, No. 15 Southeastern Louisiana and No. 17 Georgia Southern. Belmont continues to receive votes in this week's poll and was the first team listed outside the top 25.
Wrapping Up The Illinois State Weekend
Austin Peay's three wins all came in different fashion against Illinois State, February 22nd-24th. Junior starter Luke Ridenhour put forth another quality outing in the series opener, striking out six Redbirds over 6.1 innings while allowing only one run on three hits.
Meanwhile, the Govs offense scored in five of the first six innings, including a three-run fifth that secured the victory. The Govs offense proved opportunistic in the second game of the series when they scored eight runs in a wild fifth inning that saw them post just six hits while the Redbirds committed five errors and surrendered three walks.
Starter Casey Delgado secured his season's first win behind the mid-game onslaught. The series finale saw the Govs trailing 4-3 after the top of the seventh inning, but rallied for three runs in the bottom of the seventh to secure the win.
Junior first baseman Craig Massoni went 2-for-2 with a solo home run and game-winning two-run single in the outing. It was the Govs first three-game non-conference series sweep since the 2010 season.
Notes
Southern Illinois
SIU Series: SIU leads, 19-11
Streak: SIU, one win
McClure vs. SIU: 8-11
Indiana State
INST Series: INST leads, 22-15
Streak: APSU, one win
McClure vs. INST: 15-22
Media Center
Radio: WJZM 1400 AM (both games)
Online: www.LetsGoPeay.com
Live Stats: www.LetsGoPeay.com
Twitter Updates: @APSUBaseball