Topic: Mauna Kea HI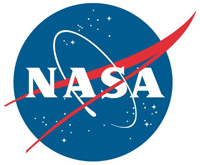 Greenbelt, MD – Forty years ago, a Voyager spacecraft snapped the first closeup images of Europa, one of Jupiter's 79 moons. These revealed brownish cracks slicing the moon's icy surface, which give Europa the look of a veiny eyeball. Missions to the outer solar system in the decades since have amassed enough additional information about Europa to make it a high-priority target of investigation in NASA's search for life.
What makes this moon so alluring is the possibility that it may possess all of the ingredients necessary for life. Scientists have evidence that one of these ingredients, liquid water, is present under the icy surface and may sometimes erupt into space in huge geysers.
«Read the rest of this article»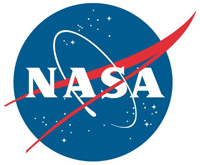 Greenbelt, MD – According to new observations by NASA-funded scientists, a key tracer used to estimate how much atmosphere Mars lost can change depending on the time of day and the surface temperature on the Red Planet.
Previous measurements of this tracer – isotopes of oxygen – have disagreed significantly. An accurate measurement of this tracer is important to estimate how much atmosphere Mars once had before it was lost, which reveals whether Mars could have been habitable and what the conditions might have been like.
«Read the rest of this article»
NASA Jet Propulsion Laboratory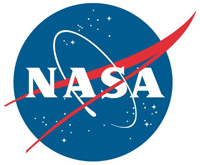 Pasadena, CA – New Earth-based telescope observations show that auroras at Jupiter's poles are heating the planet's atmosphere to a greater depth than previously thought – and that it is a rapid response to the solar wind.
"The solar wind impact at Jupiter is an extreme example of space weather," said James Sinclair of NASA's Jet Propulsion Laboratory in Pasadena, California, who led new research published April 8th in Nature Astronomy. "We're seeing the solar wind having an effect deeper than is normally seen."
«Read the rest of this article»
NASA's Jet Propulsion Laboratory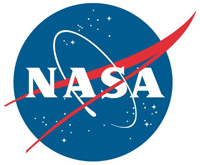 Pasadena, CA – Even after decades of observations and a visit by NASA's Voyager 2 spacecraft, Uranus held on to one critical secret — the composition of its clouds. Now, one of the key components of the planet's clouds has finally been verified.
A global research team that includes Glenn Orton of NASA's Jet Propulsion Laboratory in Pasadena, California, has spectroscopically dissected the infrared light from Uranus captured by the 26.25-foot (8-meter) Gemini North telescope on Hawaii's Mauna Kea. They found hydrogen sulfide, the odiferous gas that most people avoid, in Uranus' cloud tops. The long-sought evidence was published in the April 23rd issue of the journal Nature Astronomy.
«Read the rest of this article»
NASA Headquarters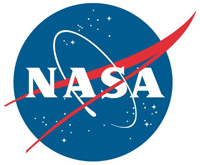 Washington, D.C. – NASA's Mars Exploration Rover Opportunity keeps providing surprises about the Red Planet, most recently with observations of possible "rock stripes."
The ground texture seen in recent images from the rover resembles a smudged version of very distinctive stone stripes on some mountain slopes on Earth that result from repeated cycles of freezing and thawing of wet soil. But it might also be due to wind, downhill transport, other processes or a combination.
«Read the rest of this article»
Written by Molly Porter
NASA's Marshall Space Flight Center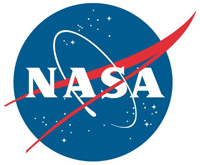 Huntsville, AL – A snapshot of the stellar life cycle has been captured in a new portrait from NASA's Chandra X-ray Observatory and the Smithsonian's Submillimeter Array (SMA).
A cloud that is giving birth to stars has been observed to reflect X-rays from Cygnus X-3, a source of X-rays produced by a system where a massive star is slowly being eaten by its companion black hole or neutron star. This discovery provides a new way to study how stars form.
«Read the rest of this article»
Written by Elizabeth Landau
NASA's Jet Propulsion Laboratory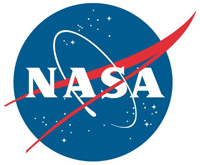 Pasadena, CA – Astronomers have discovered the youngest fully formed exoplanet ever detected. The discovery was made using NASA's Kepler Space Telescope and its extended K2 mission, as well as the W. M. Keck Observatory on Mauna Kea, Hawaii. Exoplanets are planets that orbit stars beyond our sun.
The newfound planet, K2-33b, is a bit larger than Neptune and whips tightly around its star every five days. It is only 5 to 10 million years old, making it one of a very few newborn planets found to date.
«Read the rest of this article»
Written by Ray Villard
Space Telescope Science Institute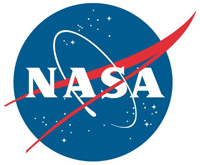 Baltimore, MD – Astronomers have uncovered a near-record breaking supermassive black hole, weighing 17 billion suns, in an unlikely place: in the center of a galaxy in a sparsely populated area of the universe. The observations, made by NASA's Hubble Space Telescope and the Gemini Telescope in Hawaii, may indicate that these monster objects may be more common than once thought.
Until now, the biggest supermassive black holes – those roughly 10 billion times the mass of our sun – have been found at the cores of very large galaxies in regions of the universe packed with other large galaxies.
«Read the rest of this article»
Written by DC Agle
NASA's Jet Propulsion Laboratory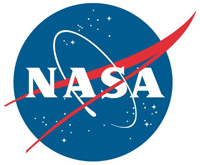 Pasadena, CA – Astronomers were watching when comet P/2016 BA14 flew past Earth on March 22nd. At the time of its closest approach, the comet was about 2.2 million miles (3.5 million kilometers) away, making it the third closest comet flyby in recorded history (see "A 'Tail' of Two Comets"). Radar images from the flyby indicate that the comet is about 3,000 feet (1 kilometer) in diameter.
The scientists used the Goldstone Solar System Radar in California's Mojave Desert to track the comet.
«Read the rest of this article»
Written by Kimm Fesenmaier
California Institute of Technology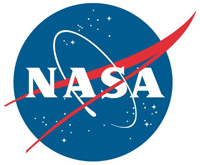 Pasadena, CA – Caltech researchers have found evidence of a giant planet tracing a bizarre, highly elongated orbit in the outer solar system.
The object, which the researchers have nicknamed Planet Nine, has a mass about 10 times that of Earth and orbits about 20 times farther from the sun on average than does Neptune (which orbits the sun at an average distance of 2.8 billion miles). In fact, it would take this new planet between 10,000 and 20,000 years to make just one full orbit around the sun.
The researchers, Konstantin Batygin and Mike Brown, discovered the planet's existence through mathematical modeling and computer simulations but have not yet observed the object directly.
«Read the rest of this article»