Topic: medications
Dallas, TX – One in 8 adults with common heart diseases and stroke skip taking medications, delay filling prescriptions or take lower doses than prescribed because of concerns about cost, according to new research published today in the American Heart Association's journal Circulation.
"The out-of-pocket cost of medications is a huge issue for millions of high-risk patients with cardiovascular diseases such as heart attacks, stroke, angina and other conditions," Khurram Nasir, M.D., M.P.H., M.Sc., senior author of the study, chief of the division of cardiovascular prevention and wellness and co-director of the Center for Outcomes Research at Houston Methodist DeBakey Heart & Vascular Center in Texas.
«Read the rest of this article»
AAA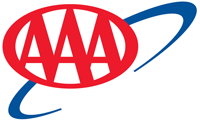 Washington, D.C. – Nearly 50 percent of older adults report using seven or more medications while remaining active drivers, according to new research from the AAA Foundation for Traffic Safety.
An evaluation of the medications people are taking found that nearly 20 percent of older drivers are using medications that generally should be avoided because they have very limited therapeutic benefit, pose excess harm, or both. Drugs like these are called potentially inappropriate medications, or PIMs1.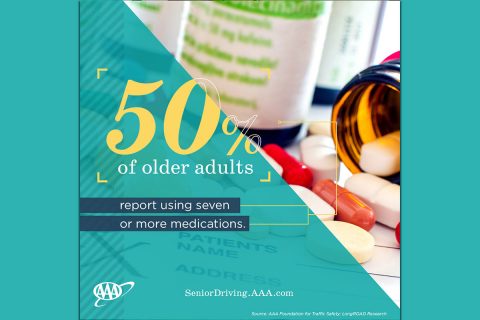 «Read the rest of this article»

Clarksville, TN – The old and unused medicine drop boxes at Clarksville Police Department's three locations has taken in over 1100 lbs. (1127.15 lbs.) of medications for 2017, helping to reduce the potential for medicine abuse and the negative impact on the environment by improper disposal.
The drop boxes are available between the hours of 8:00am – 4:00pm at three different CPD locations: 135 Commerce Street, 211 Cunningham Lane, and 1584 Vista Lane.
«Read the rest of this article»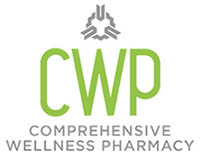 Clarksville, TN – Comprehensive Wellness Pharmacy is proud to be an approved "collector" with a MedSafe receptacle onsite for your convenience for your unused medications. MedSafe is completely anonymous and promotes the well-being of individuals and the Clarksville, TN community.
It is easy to operate and accepts controlled, non-controlled, and over-the-counter medications. MedSafe is also a DEA preferred and approved method of discarding any unused medications. By being a "collector," CWP is an approved DEA registrant, and has applied with the DEA to collect controlled substances from users.
«Read the rest of this article»

Montgomery County, TN – The 19th Judicial District Drug Task Force is again partnering with DEA to collect unused medications and dispose of them properly.
From 10:00am to 2:00pm Saturday, agents will be stationed at Walgreens, 1954 Madison Street in Clarksville to collect the medications.
«Read the rest of this article»

Clarksville, TN – The Clarksville Police Department in cooperation with the Tennessee Department of Environment and Conservation, Office of Sustainable Practices have partnered as part of Tennessee's Pharmaceutical Take Back Program.
These Pharmaceutical Drop Boxes are for citizens to dispose of personal medication items  and are not intended for businesses i.e.  hospitals , clinics,  pharmacies etc. who are required to dispose of their medications in a manner consistent with DEA guidelines. «Read the rest of this article»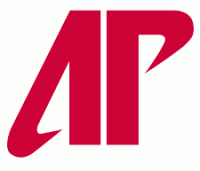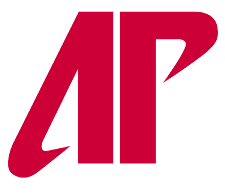 Clarksville, TN – APSU women's basketball coach Carrie Daniels is in her eighth season as the Lady Gov's head coach, becoming the longest tenured women's basketball coach the school has ever had.
Currently, her Lady Govs are fighting through their conference schedule, with their eye on making the OVC Tournament, where they'll have a chance to make it to the "big dance."
«Read the rest of this article»
The Vanderbilt Extraction Team had taken flight, to retrieve the heart Suzanne needed.

There was excitement in the air, as family and friends gathered in the waiting room.

David and Suzanne spent some final moments together, as the medications began to sedate her. He sat in the bed with his wife and hugged her.

He told her he loved her and he would be waiting for her when the operation ended.

David would not be able to hold back his emotions much longer.

Suzanne said, "It's ok."
«Read the rest of this article»
Suzanne decided it was time to get a complete physical.  She was having trouble catching her breath.

Climbing the stairs was too difficult.  "Maybe I'm just a little out of shape" she thought.

Her doctor said, "the EKG doesn't look good" and ordered another round of tests.  He scheduled her for an echocardiogram, ultra-sound and more.  When the nurses had her all hooked up, they told her to sit down.

"We'll be right back" they said.

When the nurses returned, they told Suzanne they weren't going to go through with the tests.  They had seen something that bothered them, and called her doctor.  He wanted her to see a cardiologist immediately.
«Read the rest of this article»
New score looks at Infections, Readmissions, CT Scans, Communication, Complications, and Mortality