Topic: Mental Illness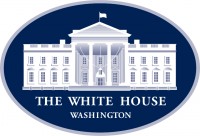 Washington, D.C. – "President Donald Trump is exceptionally focused on fighting for Americans who can't fight for themselves and confronting problems other administrations, Democratic and Republican, have ignored. This is particularly true for Americans who suffer from addiction and serious mental disorders," White House Domestic Policy Council Director Joe Grogan writes.

Nearly 50 million Americans experienced some form of mental illness in 2018. The President's new budget, out today, proposes the boldest reforms in decades to help them.
«Read the rest of this article»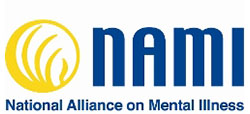 Clarksville, TN – Beginning Thursday, September 1st for eight consecutive weeks through October 20th, 2016, NAMI Clarksville-Montgomery County will hold a "With Hope in Mind" Educational Class at Tennova Healthcare, Clarksville, from 6:30pm-9:00pm. It is free and confidential.
This is a course for families and the community about mental illness and available resources to help address these issues.
«Read the rest of this article»
Analysis Found Expensive Care Doesn't Mean Better Care

Yonkers, NY – For the fourth year in a row, Consumer Reports published rankings of hundreds of health insurance plans across the United States to help consumers determine which ones may be best for them.
This marks the first time the organization took additional steps to identify plans that both provide high-quality care and avoid costly care.
The rankings data and the "Best Value" designation come from the National Committee for Quality Assurance (NCQA), a respected non-profit health care quality measurement group. «Read the rest of this article»
Clarksville, TN – In the winter of 2006–7, while in the middle of a divorce, I plummeted into a mental state unlike anything I've experienced before or since. This was not simply a case of the blues. I lost all interest in the activities that constituted life: people, writing, my job, food, recreation, and daily rituals like grocery shopping.
The moment I woke, I longed for bedtime—for escape—and yet I couldn't sleep. Nausea, confusion, and exhaustion plagued me. Smiling was impossible in the face of intolerable sadness. Pulling myself out of bed each morning was torment. «Read the rest of this article»
Veterans Crisis Line
Nashville, TN – NAMI members are dedicated to improving the lives of individuals and families affected by mental illness through education, awareness, and advocacy. As champions for mental health in our communities, we help spread the word about supports for people in crisis—including military Veterans who have served us so well. For many of these brave men and women, the Veterans Crisis Line is a vital resource.
It's a confidential hotline and online chat service for Veterans and their families and friends who are in immediate need of support. Twenty-four hours a day, seven days a week, the Veterans Crisis Line connects them with specially trained responders—many of them Veterans themselves—who offer confidential support and referrals for VA and community-based services. «Read the rest of this article»
Despite tight revenues, state finishes fiscal year on schedule, lawmakers save jobs, education programs. (See complete text below of newly published Public Chapters of the Tennessee Code Annotated.)
NASHVILLE – While several other states struggle to close out the fiscal year ending Wednesday, Tennessee has already published new laws passed during its recently completed legislative session.
"We didn't have a $24 billion shortfall in revenue like the legislators in California are struggling with, but it was still a tight budget year in Tennessee," Senator Lowe Finney of Jackson, incoming chairman of the Senate Democratic Caucus, said.
Still, we were able to protect our better schools program – pre-K in particular – and we can move ahead with projects that will put Tennesseans back to work.
That's good for our families, our hometown economies and our state revenue. As more jobs begin to open up – thanks to projects like the West Tennessee industrial megasite – we can build a stable tomorrow for Tennesseans.
Among the laws now in effect:
Increased energy efficiency is now required in state buildings and vehicles.
Sex offenders are prohibited from being within 1,000 feet of certain places where children are likely to gather.
Tennessee driver's licenses now print birthdates larger to make them easier for retailers to read.
Vending machines installed on state property after July 1 must use energy efficient lighting, and the new lighting must be installed on any that are repaired.
«Read the rest of this article»