Topic: Mission BBQ

Clarksville, TN – CDE Lightband faced a significant storm on Saturday, October 26th around 3:00pm that caused the most distribution damage in their history. The storm caused over 32,000 customers to be without power, more than 61 broken poles and over 15 transformer replacements.
«Read the rest of this article»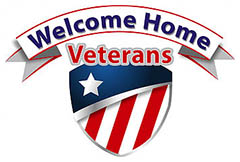 Clarksville, TN – The annual Welcome Home Veterans Celebration brought a busy schedule of events over a five day period, all designed to honor and celebrate our Veterans.
Activities began on Wednesday with the arrival of the American Veterans Traveling Tribute Wall, the Korean War Memorial and the 9/11 Never Forget Mobile Exhibit at Beachaven Winery. A procession actually began at Appleton Harley Davidson and traveled through town, delivering the impressive displays to their temporary location.
«Read the rest of this article»

Clarksville, TN – Clarksville's Welcome Home Veterans Celebration is adding two new exhibits to honor veterans and first responders. During September 18th-22nd, 2019, the public is invited to participate in dozens of events and activities and show their appreciation.
«Read the rest of this article»
Clarksville Police Union #18
Written by Dennis Honholt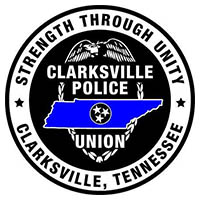 Clarksville, TN – Since Mission BBQ opened their doors in Clarksville, they have repeatedly shown their willingness to follow their Mission Statement of: "We Are Proudly Serving Those Who Serve".
Mission BBQ just donated a total of $6792.00 to the Clarksville Police Union and Clarksville Fire Fighters Association which equates to $3396.00 to each non-profit organization.
«Read the rest of this article»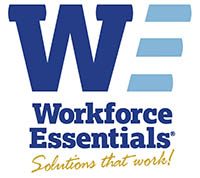 Clarksville, TN – On Friday, February 9th, 2018 a very special event took place at the Workforce Center. As part of the class of 2018's Leadership Middle Tennessee service project, a unique Veteran's hiring event was held.
Twenty five Veterans were on hand along with six companies who were recruiting new employees. The employers along with the LMT class conducted on the spot "speed round" interviews where the recruiters talked with Veterans for thirty minutes before moving on to the next table.
«Read the rest of this article»
Written by Jim Knoll
Clarksville Police Department, Public Information Officer

Clarksville, TN – It was like watching the beginning of a NASCAR race—shoppers were ready, police officers were ready, store employees were ready. Then the flag was waved (not really, the doors were just opened) everyone was off and on their way to do their Christmas with a Cop 2017 shopping.
The Clarksville Police Union sponsored Christmas with a Cop and were able to invite approximately 270 youngsters to be part of this year's shopping extravaganza.
«Read the rest of this article»