Topic: NASA's Deep Space Network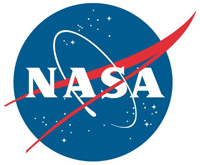 Pasadena, CA – NASA's Mars 2020 Perseverance rover mission has logged a lot of flight miles since being lofted skyward on July 30th – 146.3 million miles (235.4 million kilometers) to be exact. Turns out that is exactly the same distance it has to go before the spacecraft hits the Red Planet's atmosphere like a 11,900 mph (19,000 kph) freight train on February 18th, 2021.
"At 1:40pm Pacific Time today, our spacecraft will have just as many miles in its metaphorical rearview mirror as it will out its metaphorical windshield," said Julie Kangas, a navigator working on the Perseverance rover mission at NASA's Jet Propulsion Laboratory in Southern California.
«Read the rest of this article»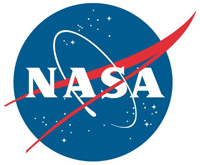 Washington, D.C. – NASA's Mars 2020 Perseverance rover mission is on its way to the Red Planet to search for signs of ancient life and collect samples to send back to Earth.
Humanity's most sophisticated rover launched with the Ingenuity Mars Helicopter at 6:50am CT (4:50am PDT) Thursday on a United Launch Alliance (ULA) Atlas V rocket from Space Launch Complex 41 at Cape Canaveral Air Force Station in Florida.
«Read the rest of this article»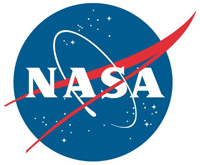 Washington, D.C. – For the first time, a spacecraft has sent back pictures of the sky from so far away that some stars appear to be in different positions than we'd see from Earth.
More than four billion miles from home and speeding toward interstellar space, NASA's New Horizons has traveled so far that it now has a unique view of the nearest stars.
"It's fair to say that New Horizons is looking at an alien sky, unlike what we see from Earth," said Alan Stern, New Horizons principal investigator from Southwest Research Institute (SwRI) in Boulder, Colorado.
«Read the rest of this article»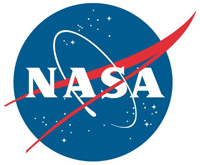 Pasadena, CA – Starting in early March, NASA's Voyager 2 spacecraft will quietly coast through interstellar space without receiving commands from Earth. That's because the Voyager's primary means of communication, the Deep Space Network's 70-meter-wide (230-feet-wide) radio antenna in Canberra, Australia, will be undergoing critical upgrades for about 11 months.
During this time, the Voyager team will still be able to receive science data from Voyager 2 on its mission to explore the outermost edge of the Sun's domain and beyond.
«Read the rest of this article»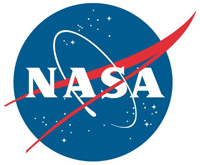 Washington, D.C. – They might be small, but they're also mighty. Very small and innovative spacecraft called CubeSats are poised to play a role in NASA's Artemis program, which will return humans to the Moon by 2024.
Advancements in consumer electronics and miniaturized sensors enable small spacecraft to be powerful tools for space exploration.
"A number of things have coalesced to create what is termed the SmallSat and CubeSat revolution," says Christopher Baker, Small Spacecraft Technology program executive within NASA's Space Technology Mission Directorate.
«Read the rest of this article»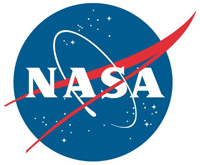 Washington, D.C. – Navigating to within three inches of your destination is made possible by algorithms and software developed by NASA. These power a NASA system that augments the raw navigation signals provided by the U.S. Air Force's GPS satellites to support airplane navigation around the world, direct emergency responders and, soon, guide self-driving cars.
The Air Force began launching global positioning satellites in 1978, and it continues to operate and maintain the satellite network to this day. But over the decades, NASA has played a critical role in improving the system we rely on in our daily lives.
«Read the rest of this article»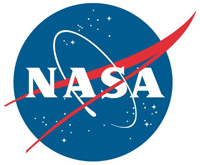 Pasadena, CA – The daily chatter between antennas here on Earth and those on NASA spacecraft at Mars is about to get much quieter for a few weeks.
That's because Mars and Earth will be on opposite sides of the Sun, a period known as Mars solar conjunction. The Sun expels hot, ionized gas from its corona, which extends far into space. During solar conjunction, this gas can interfere with radio signals when engineers try to communicate with spacecraft at Mars, corrupting commands and resulting in unexpected behavior from our deep space explorers.
«Read the rest of this article»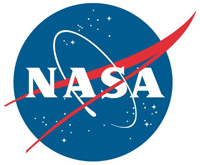 Washington, D.C. – As NASA works to land humans on the Moon by 2024 with the Artemis program, commercial companies are developing new technologies, working toward space ventures of their own, and looking to NASA for assistance.
NASA has selected 13 U.S. companies for 19 partnerships to mature industry-developed space technologies and help maintain American leadership in space.
NASA centers will partner with the companies, which range from small businesses with fewer than a dozen employees to large aerospace organizations, to provide expertise, facilities, hardware and software at no cost.
«Read the rest of this article»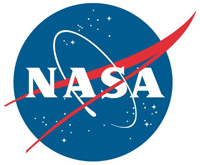 Pasadena, CA – When Neil Armstrong became the first human to step onto the surface of the Moon, the giant leap for mankind 50 years ago, it imprinted on several generations.
Some savor that day as a treasured memory, while for others, it's an inspirational chapter in history books. While NASA's Jet Propulsion Laboratory in Pasadena, California, has long been associated with robotic missions rather than ones involving astronauts, the Lab helped pave the way for the historic Apollo missions that took humans to the Moon.
Here are three contributions by JPL:
«Read the rest of this article»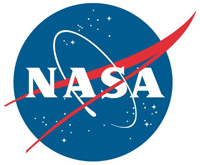 Pasadena, CA – In the future, spacecraft could safely and autonomously fly themselves to destinations like the Moon and Mars thanks to NASA navigators.
Navigators today tell a spacecraft where to go by calculating its position from Earth and sending the location data to space in a two-way relay system that can take anywhere from minutes to hours to deliver directions. This method of navigation means that no matter how far a mission travels through the solar system, our spacecraft are still tethered to the ground, waiting for commands from our planet.
«Read the rest of this article»