Topic: NASA's Jet Propulsion Laboratory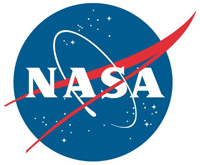 Pasadena, CA – NASA's Juno mission has provided its first science results on the amount of water in Jupiter's atmosphere. Published recently in the journal Nature Astronomy, the Juno results estimate that at the equator, water makes up about 0.25% of the molecules in Jupiter's atmosphere – almost three times that of the Sun.
These are also the first findings on the gas giant's abundance of water since the agency's 1995 Galileo mission suggested Jupiter might be extremely dry compared to the Sun (the comparison is based not on liquid water but on the presence of its components, oxygen and hydrogen, present in the Sun).
«Read the rest of this article»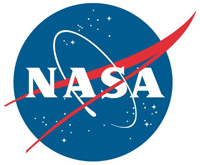 Pasadena, CA – NASA has selected four Discovery Program investigations to develop concept studies for new missions. Although they're not official missions yet and some ultimately may not be chosen to move forward, the selections focus on compelling targets and science that are not covered by NASA's active missions or recent selections. Final selections will be made next year.
NASA's Discovery Program invites scientists and engineers to assemble a team to design exciting planetary science missions that deepen what we know about the solar system and our place in it.
«Read the rest of this article»
SuperCam is a rock-vaporizing instrument that will help scientists hunt for Mars fossils.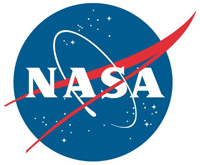 Pasadena, CA – NASA is sending a new laser-toting robot to Mars. But unlike the lasers of science fiction, this one is used for studying mineralogy and chemistry from up to about 20 feet (7 meters) away. It might help scientists find signs of fossilized microbial life on the Red Planet, too.
One of seven instruments aboard the Mars 2020 rover that launches this summer, SuperCam was built by a team of hundreds and packs what would typically require several sizable pieces of equipment into something no bigger than a cereal box.
«Read the rest of this article»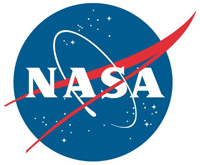 Pasadena, CA – A major ocean current in the Arctic is faster and more turbulent as a result of rapid sea ice melt, a new study from NASA shows. The current is part of a delicate Arctic environment that is now flooded with fresh water, an effect of human-caused climate change.
Using 12 years of satellite data, scientists have measured how this circular current, called the Beaufort Gyre, has precariously balanced an influx of unprecedented amounts of cold, fresh water – a change that could alter the currents in the Atlantic Ocean and cool the climate of Western Europe.
«Read the rest of this article»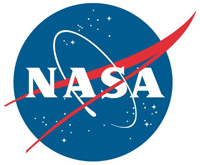 Washington, D.C. – NASA's Spitzer Space Telescope's mission has come to an end after more than 16 years studying the universe in infrared light, revealing new wonders in our solar system, our galaxy and beyond.
Mission engineers confirmed at about 2:30pm PT (4:30pm CT) Thursday the spacecraft was placed in safe mode, ceasing all science operations. After the decommissioning was confirmed, Spitzer Project Manager Joseph Hunt declared the mission had officially ended.
«Read the rest of this article»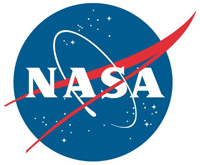 Pasadena, CA – Engineers for NASA's Voyager 2 spacecraft are working to return the mission to normal operating conditions after one of the spacecraft's autonomous fault protection routines was triggered.
Multiple fault protection routines were programmed into both Voyager 1 and Voyager 2 in order to allow the spacecraft to automatically take actions to protect themselves if potentially harmful circumstances arise. At NASA's Jet Propulsion Laboratory in Pasadena, California, engineers are still communicating with the spacecraft and receiving telemetry.
«Read the rest of this article»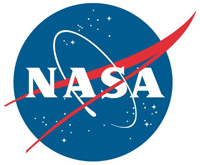 Pasadena, CA – The Tarantula Nebula, seen in the image below by NASA's Spitzer Space Telescope, was one of the first targets studied by the infrared observatory after its launch in 2003, and the telescope has revisited it many times since. Now that Spitzer is set to be retired on January 30th, 2020, scientists have generated a new view of the nebula from Spitzer data.
This high-resolution image combines data from multiple Spitzer observations, most recently in February and September 2019.
«Read the rest of this article»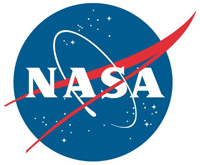 Greenbelt, MD – In a generic brick building on the northwestern edge of NASA's Goddard Space Flight Center campus in Greenbelt, Maryland, thousands of computers packed in racks the size of vending machines hum in a deafening chorus of data crunching. Day and night, they spit out 7 quadrillion calculations per second.
These machines collectively are known as NASA's Discover supercomputer and they are tasked with running sophisticated climate models to predict Earth's future climate.
«Read the rest of this article»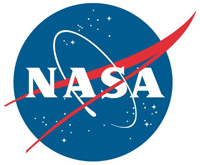 Greenbelt, MD – The darkness surrounding the Hale Telescope breaks with a sliver of blue sky as the dome begins to open, screeching with metallic, sci-fi-like sounds atop San Diego County's Palomar Mountain. The historic observatory smells of the oil pumped in to support the bearings that make this giant telescope float ever so slightly as it moves to track the stars.
Since February 2018, scientists have been testing an instrument at the Hale Telescope called the New Mexico Exoplanet Spectroscopic Survey Instrument, or NESSI.
«Read the rest of this article»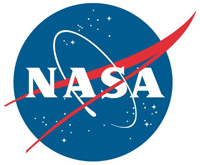 Pasadena, CA – NASA says that since a magnitude-6.4 earthquake struck Puerto Rico last week, aftershocks near its southwestern coast have been relentless. The frequency and intensity of the aftershocks continue to cause damage on this already-vulnerable part of the island.
NASA scientists are helping local and federal agencies assess the extent of that damage. Using synthetic aperture radar data from the Copernicus Sentinel-1 satellites operated by the European Space Agency (ESA), the Advanced Rapid Imaging and Analysis (ARIA) team at NASA's Jet Propulsion Laboratory and Caltech in Pasadena, California, created a new damage map that includes the southwestern coast near the main quake's epicenter.
«Read the rest of this article»