Topic: NASA's Jet Propulsion Laboratory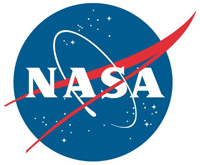 Washington, D.C. – Future technologies that could enable quicker trips to Mars and robotic exploration of ocean worlds might have started out as NASA Innovative Advanced Concepts (NIAC). The program, which invests in early-stage technology ideas from NASA, industry and academic researchers across the country, has selected 23 potentially revolutionary concepts with a total award value of $7 million.
Among the selections are 16 new concepts and seven studies that previously received at least one NIAC award. A full list of the 2020 Phase I, II and III selections can be found here.
«Read the rest of this article»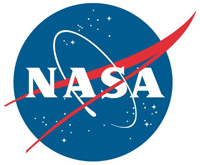 Pasadena, CA – NASA says that the upper layers in the atmospheres of gas giants – Saturn, Jupiter, Uranus and Neptune – are hot, just like Earth's. But unlike Earth, the Sun is too far from these outer planets to account for the high temperatures. Their heat source has been one of the great mysteries of planetary science.
New analysis of data from NASA's Cassini spacecraft finds a viable explanation for what's keeping the upper layers of Saturn, and possibly the other gas giants, so hot: auroras at the planet's north and south poles.
«Read the rest of this article»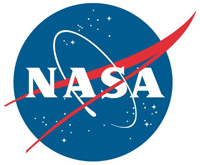 Washington, D.C. – Across NASA's many missions, thousands of scientists, engineers, and other experts and professionals all over the country are doing what they do best, but now from home offices and via video conferencing.
With most personnel supporting missions remotely to keep onsite staff at a minimal level in response to Coronavirus (COVID-19), the Agency is moving ahead strongly with everything from space exploration to using our technology and innovation to help inform policy makers.
«Read the rest of this article»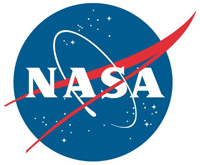 Pasadena, CA – Final assembly and testing of NASA's Mars Perseverance Rover continues at Kennedy Space Center in Florida as the July launch window approaches. In some of the last steps required prior to stacking the spacecraft components in the configuration they'll be in atop the Atlas V rocket, the rover's wheels and parachute have been installed.
Perseverance received its six flight wheels on March 30th, 2020. While the rover took a test drive last December, it was on "flight spares" that wouldn't be making the trip to Mars.
«Read the rest of this article»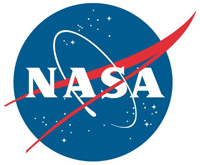 Greenbelt, MD – NASA's Wide Field Infrared Survey Telescope (WFIRST) will search for planets outside our solar system toward the center of our Milky Way galaxy, where most stars are. Studying the properties of exoplanet worlds will help us understand what planetary systems throughout the galaxy are like and how planets form and evolve.
Combining WFIRST's findings with results from NASA's Kepler and Transiting Exoplanet Survey Satellite (TESS) missions will complete the first planet census that is sensitive to a wide range of planet masses and orbits, bringing us a step closer to discovering habitable Earth-like worlds beyond our own.
«Read the rest of this article»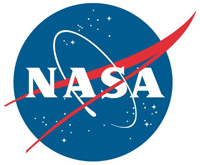 Pasadena, CA – The NASA Mars Helicopter is riding to the Red Planet this summer with NASA's Mars Perseverance rover. The helicopter's chief engineer, Bob Balaram, shares the saga of how it came into being.
Even before this interviewer can finish the question, "Did anyone ever tell you this was a crazy idea?" Bob Balaram jumps in: "Everyone. All the time."
This "crazy idea" is the Mars Helicopter, currently at Kennedy Space Center waiting to hitch a ride to the Red Planet on the Mars Perseverance rover this summer.
«Read the rest of this article»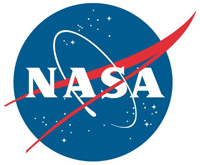 Pasadena, CA – NASA has selected a new mission to study how the Sun generates and releases giant space weather storms – known as solar particle storms – into planetary space.
Not only will such information improve understanding of how our solar system works, but it ultimately can help protect astronauts traveling to the Moon and Mars by providing better information on how the Sun's radiation affects the space environment they must travel through.
«Read the rest of this article»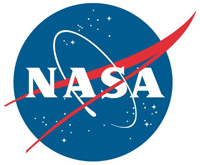 Pasadena, CA – Eight and a half years into its grand tour of the solar system, NASA's Voyager 2 spacecraft was ready for another encounter. It was January 24th, 1986, and soon it would meet the mysterious seventh planet, icy-cold Uranus.
Over the next few hours, Voyager 2 flew within 50,600 miles (81,433 kilometers) of Uranus' cloud tops, collecting data that revealed two new rings, 11 new moons and temperatures below minus 353 degrees Fahrenheit (minus 214 degrees Celsius). The dataset is still the only up-close measurements we have ever made of the planet.
«Read the rest of this article»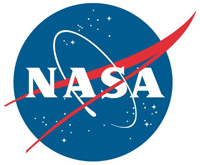 Pasadena, CA – According to a new study by scientists at NASA's Jet Propulsion Laboratory and the University of California, Irvine, the Denman Glacier in East Antarctica retreated 3.4 miles (5.4 kilometers) from 1996 to 2018. Their analysis of Denman – a single glacier that holds as much ice as half of West Antarctica – also shows that the shape of the ground beneath the ice sheet makes it especially susceptible to climate-driven retreat.
Until recently, researchers believed East Antarctica was more stable than West Antarctica because it wasn't losing as much ice compared to the glacial melt observed in the western part of the continent.
«Read the rest of this article»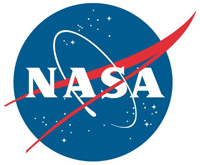 Pasadena, CA – According to NASA, during the exceptionally warm Arctic summer of 2019, Greenland lost 600 billion tons of ice – enough to raise global sea levels by nearly a tenth of an inch (2.2 millimeters) in just two months, a new study shows.
Led by scientists at NASA's Jet Propulsion Laboratory and the University of California, Irvine, the study also concludes that Antarctica continues to lose mass, particularly in the Amundsen Sea Embayment and the Antarctic Peninsula on the western part of the continent; however, those losses have been partially offset by gains from increased snowfall in the northeast.
«Read the rest of this article»