Topic: NASA's Jet Propulsion Laboratory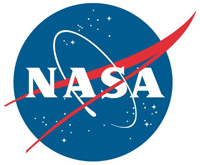 Pasadena, CA – Under consideration to become the next NASA Discovery Program mission, VERITAS would reveal the inner workings of Earth's mysterious "twin."
Imagine Earth. Now fill the skies with thick, Sun-obscuring clouds of sulfuric acid; boil off the oceans by cranking up the temperature to 900 degrees Fahrenheit (nearly 500 degrees Celsius), and boost the air pressure high enough to flatten you like a pancake. What you now have is Venus, a rocky planet similar in size to Earth but different in almost every other way.
«Read the rest of this article»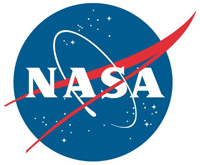 Pasadena, CA – NASA's InSight lander has been using its robotic arm to help the heat probe known as the "mole" burrow into Mars. The mission is providing the first look at the Red Planet's deep interior to reveal details about the formation of Mars and, ultimately, all rocky planets, including Earth.
Akin to a 16-inch-long (40-centimeter-long) pile driver, the self-hammering mole has experienced difficulty getting into the Martian soil since February 2019. It's mostly buried now, thanks to recent efforts to push down on the mole with the scoop on the end of the robotic arm.
«Read the rest of this article»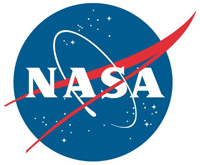 Pasadena, CA – NASA's Curiosity Mars rover has started a road trip that will continue through the summer across roughly a mile (1.6 kilometers) of terrain. By trip's end, the rover will be able to ascend to the next section of the 3-mile-tall Martian (5-kilometer-tall) mountain it's been exploring since 2014, searching for conditions that may have supported ancient microbial life.
Located on the floor of Gale Crater, Mount Sharp is composed of sedimentary layers that built up over time. Each layer helps tell the story about how Mars changed from being more Earth-like – with lakes, streams and a thicker atmosphere – to the nearly-airless, freezing desert it is today.
«Read the rest of this article»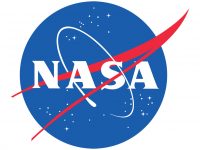 Pasadena, CA – NASA says when two black holes spiral around each other and ultimately collide, they send out gravitational waves – ripples in space and time that can be detected with extremely sensitive instruments on Earth.
Since black holes and black hole mergers are completely dark, these events are invisible to telescopes and other light-detecting instruments used by astronomers. However, theorists have come up with ideas about how a black hole merger could produce a light signal by causing nearby material to radiate.
«Read the rest of this article»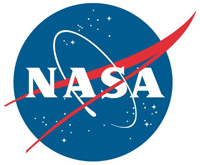 Pasadena, CA – As the time when NASA will begin sending humans back to the Moon draws closer, crewed trips to Mars are an enticing next step. But future space explorers will need new tools when traveling to such distant destinations.
The Deep Space Atomic Clock mission is testing a new navigation technology that could be used by both human and robotic explorers making their way around the Red Planet and other deep space destinations.
In less than a year of operations, the mission has passed its primary goal to become one of the most stable clocks to ever fly in space; it is now at least 10 times more stable than atomic clocks flown on GPS satellites.
«Read the rest of this article»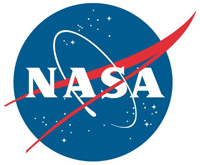 Pasadena, CA – NASA says steam locomotion may sound like an antiquated way to get around, but it might be getting a science fiction makeover as we expand our reach into the solar system.
A novel robotic concept being investigated at NASA's Jet Propulsion Laboratory in Southern California would use steam propulsion to hop across the sort of icy terrains found on Jupiter's moon Europa and Saturn's moon Enceladus. Both are thought to host vast subsurface oceans of salty water under a thick ice crust.
«Read the rest of this article»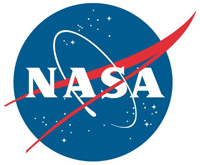 Pasadena, CA – For more than a decade, astronomers have searched for planets orbiting AU Microscopii, a nearby star still surrounded by a disk of debris left over from its formation. Now scientists using data from NASA's Transiting Exoplanet Survey Satellite (TESS) and NASA's retired Spitzer Space Telescope report the discovery of a planet about as large as Neptune that circles the young star in just over a week.
The system, known as AU Mic for short, provides a one-of-kind laboratory for studying how planets and their atmospheres form, evolve and interact with their stars.
«Read the rest of this article»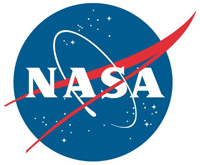 Pasadena, CA – NASA's Ingenuity Mars Helicopter will travel with the Perseverance rover through 314 million miles (505 million kilometers) of interplanetary space to get to Mars. But for the team working on the first experimental flight test on another planet, engineering the final 5 inches (13 centimeters) of the journey has been among the most challenging of all.
To safely navigate those 5 inches – the distance Ingenuity will travel from where it's stowed on the rover to the surface of Mars – they came up with the ingenious Mars Helicopter Delivery System.
«Read the rest of this article»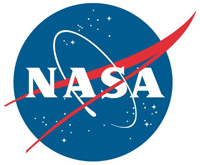 Pasadena, CA – NASA says that for most of human history our understanding of how planets form and evolve was based on the eight (or nine) planets in our solar system. But over the last 25 years, the discovery of more than 4,000 exoplanets, or planets outside our solar system, changed all that.
Among the most intriguing of these distant worlds is a class of exoplanets called hot Jupiters. Similar in size to Jupiter, these gas-dominated planets orbit extremely close to their parent stars, circling them in as few as 18 hours.
«Read the rest of this article»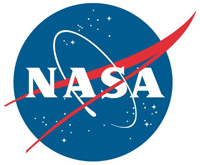 Pasadena, CA – NASA says astronomers tend to have a slightly different sense of time than the rest of us. They regularly study events that happened millions or billions of years ago, and objects that have been around for just as long.
That's partly why the recently discovered neutron star known as Swift J1818.0-1607 is remarkable: A new study in the journal Astrophysical Journal Letters estimates that it is only about 240 years old – a veritable newborn by cosmic standards.
NASA's Neil Gehrels Swift Observatory spotted the young object on March 12th, when it released a massive burst of X-rays.
«Read the rest of this article»