Topic: NASA's Jet Propulsion Laboratory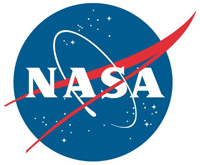 Pasadena, CA – Earth's driest ecosystems are a study in extremes: They can be blazingly hot stretches of sand like the Sahara Desert or shatteringly cold expanses of ice such as those in Greenland and Antarctica.
These arid regions receive very little annual precipitation, and the effects of climate change in these ecosystems are poorly understood. A joint effort between NASA and the Qatar Foundation aims to address that – and, in the process, help communities that are being impacted by those changes.
«Read the rest of this article»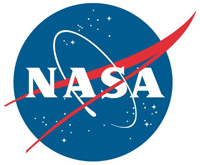 Pasadena, CA – A small near-Earth asteroid (or NEA) will briefly visit Earth's neighborhood on Thursday, September 24th, 2020 zooming past at a distance of about 13,000 miles (22,000 kilometers) above our planet's surface. The asteroid will make its close approach below the ring of geostationary satellites orbiting about 22,000 miles (36,000 kilometers) away from Earth.
Based on its brightness, scientists estimate that 2020 SW is roughly 15 to 30 feet (5 to 10 meters) wide – or about the size of a small school bus.
«Read the rest of this article»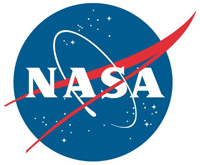 Pasadena, CA – NASA's Mars 2020 Perseverance rover has a challenging road ahead: After having to make it through the harrowing entry, descent, and landing phase of the mission on February 18th, 2021, it will begin searching for traces of microscopic life from billions of years back. That's why it's packing PIXL, a precision X-ray device powered by artificial intelligence (AI).
Short for Planetary Instrument for X-ray Lithochemistry, PIXL is a lunchbox-size instrument located on the end of Perseverance's 7-foot-long (2-meter-long) robotic arm.
«Read the rest of this article»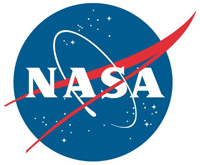 Pasadena, CA – Data from NASA instruments aboard the ESA (European Space Agency) Rosetta mission have helped reveal that comet 67P/Churyumov-Gerasimenko has its own far-ultraviolet aurora.
It is the first time such electromagnetic emissions in the far-ultraviolet have been documented on a celestial object other than a planet or moon. A paper on the findings was released today in the journal Nature Astronomy.
«Read the rest of this article»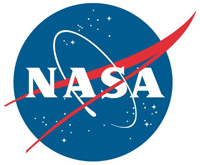 Pasadena, CA – New composite images made from NASA's Cassini spacecraft are the most detailed global infrared views ever produced of Saturn's moon Enceladus. And data used to build those images provides strong evidence that the northern hemisphere of the moon has been resurfaced with ice from its interior.
Cassini's Visible and Infrared Mapping Spectrometer (VIMS) collected light reflected off Saturn, its rings and its ten major icy moons – light that is visible to humans as well as infrared light. VIMS then separated the light into its various wavelengths, information that tells scientists more about the makeup of the material reflecting it.
«Read the rest of this article»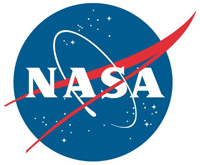 Greenbelt, MD – An international effort that brought together more than 60 ice, ocean, and atmosphere scientists from three dozen international institutions has generated new estimates of how much of an impact Earth's melting ice sheets could have on global sea levels by 2100.
If greenhouse gas emissions continue apace, Greenland and Antarctica's ice sheets could together contribute more than 15 inches (38 centimeters) of global sea level rise – and that's beyond the amount that has already been set in motion by Earth's warming climate.
«Read the rest of this article»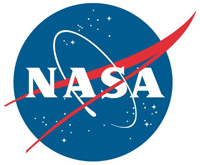 Pasadena, CA – NASA's Atmospheric Infrared Sounder (AIRS), aboard the Aqua satellite, captured carbon monoxide plumes coming from California wildfires last week. There were 28 major wildfires burning across the state as of September 14th, 2020. This includes the August Complex Fire, which started on August 17th and has since burned over 471,000 acres, making it the largest fire on record in California.
The animation shows three-day averages of carbon monoxide concentrations around 3 miles (5 kilometers) up in the atmosphere between September 6th and September 14th.
«Read the rest of this article»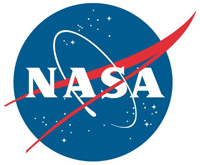 Pasadena, CA – When NASA's OSIRIS-REx spacecraft arrived at asteroid (101955) Bennu, mission scientists knew that their spacecraft was orbiting something special. Not only was the boulder-strewn asteroid shaped like a rough diamond, its surface was crackling with activity, shedding small pieces of rock into space.
Now, after more than a year and a half up close with Bennu, they're starting to better understand these dynamic particle-ejection events.
«Read the rest of this article»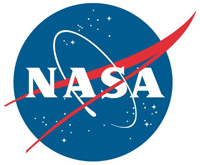 Hampton, VA – Many exploration destinations in our solar system are frigid and require hardware that can withstand the extreme cold. During NASA's Artemis missions, temperatures at the Moon's South Pole will drop drastically during the lunar night. Farther into the solar system, on Jupiter's moon Europa, temperatures never rise above -260 degrees Fahrenheit (-162 degrees Celsius) at the equator.
One NASA project is developing special gears that can withstand the extreme temperatures experienced during missions to the Moon and beyond. Typically, in extremely low temperatures, gears – and the housing in which they're encased, called a gearbox – are heated.
«Read the rest of this article»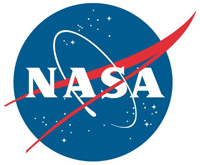 Pasadena, CA – As NASA's Mars rover Perseverance hurtles through space toward the Red Planet, the six-wheeler's twin is ready to roll here on Earth.
A full-scale engineering version of the Mars 2020 Perseverance rover – outfitted with wheels, cameras, and powerful computers to help it drive autonomously – has just moved into its garage home at NASA's Jet Propulsion Laboratory in Southern California.
«Read the rest of this article»