Topic: NASA's Jet Propulsion Laboratory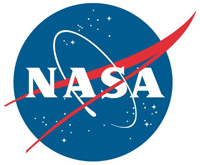 Greenbelt, MD – By 2024, NASA will land astronauts, including the first woman and next man, on the Moon as part of the Artemis lunar exploration program. This won't be the first time NASA takes the name Artemis to the Moon though.
Two robotic spacecraft orbiting the Moon today were initially known as ARTEMIS — short for Acceleration, Reconnection, Turbulence and Electrodynamics of the Moon's Interaction with the Sun. Since 2011, these spacecraft have been sending scientists valuable information about the lunar environment, and laying groundwork critical to returning humans to the Moon.
«Read the rest of this article»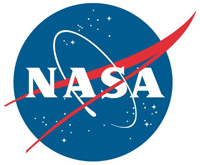 Washington, D.C. – Eight briefcase-size satellites flying in a row may be key to improving forecasts of a hurricane's wind speed – detecting whether it will make landfall as a Category 1 or a Category 5. NASA's Cyclone Global Navigation Satellite System (CYGNSS) fleet, launched in 2016, was designed to show whether the same GPS signals your phone uses for navigation can be used to measure winds deep within a hurricane or typhoon. The answer appears to be a resounding yes.
Weather forecasting models have gotten much better at predicting the future track of a hurricane or typhoon, but they haven't improved at predicting its maximum wind speed, which scientists call intensity.
«Read the rest of this article»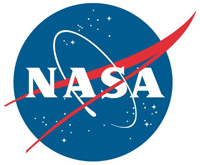 Pasadena, CA – If you could travel back in time 3.5 billion years, what would Mars look like? The picture is evolving among scientists working with NASA's Curiosity rover.
Imagine ponds dotting the floor of Gale Crater, the 100-mile-wide (150-kilometer-wide) ancient basin that Curiosity is exploring. Streams might have laced the crater's walls, running toward its base. Watch history in fast forward, and you'd see these waterways overflow then dry up, a cycle that probably repeated itself numerous times over millions of years.
«Read the rest of this article»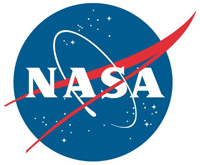 Pasadena, CA – NASA's InSight lander, which is on a mission to explore the deep interior of Mars, positioned its robotic arm this past weekend to assist the spacecraft's self-hammering heat probe. Known as "the mole," the probe has been unable to dig more than about 14 inches (35 centimeters) since it began burying itself into the ground on February 28th, 2019.
The maneuver is in preparation for a tactic, to be tried over several weeks, called "pinning."
«Read the rest of this article»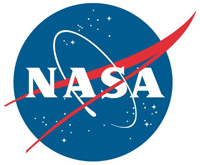 Pasadena, CA – In this picture from September 28th, 2019, NASA engineers and technicians working on the assembly and testing of the Mars 2020 spacecraft look on as a crane lifts the rocket-powered descent stage away from the rover. They've just completed a successful separation test at NASA's Jet Propulsion Laboratory in Pasadena, California.
"Firing the pyrotechnic devices that held the rover and descent stage together and then doing the post-test inspection of the two vehicles was an all-day affair," said Ryan van Schilifgaarde, a support engineer for Mars 2020 assembly at JPL.
«Read the rest of this article»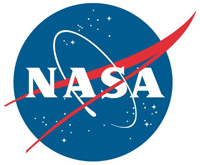 Pasadena, CA – Last night, NASA's Juno mission to Jupiter successfully executed a 10.5-hour propulsive maneuver – extraordinarily long by mission standards. The goal of the burn, as it's known, will keep the solar-powered spacecraft out of what would have been a mission-ending shadow cast by Jupiter on the spacecraft during its next close flyby of the planet on November 3rd, 2019.
Juno began the maneuver yesterday, on September 30th, at 6:46pm CDT (4:46pm PDT) and completed it early on October 1st. Using the spacecraft's reaction-control thrusters, the propulsive maneuver lasted five times longer than any previous use of that system.
«Read the rest of this article»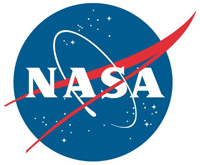 Pasadena, CA – This infrared image from NASA's Spitzer Space Telescope shows a cloud of gas and dust full of bubbles, which are inflated by wind and radiation from young, massive stars. Each bubble is filled with hundreds to thousands of stars, which form from dense clouds of gas and dust.
The bubbles are estimated to be 10 to 30 light-years across, based on what astronomers know about them and other cosmic bubbles. However, determining the exact sizes of individual bubbles can be difficult, because their distance from Earth is challenging to measure and objects appear smaller the farther away they are.
«Read the rest of this article»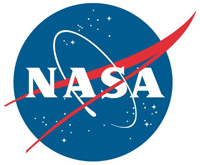 Washington, D.C. – Navigating to within three inches of your destination is made possible by algorithms and software developed by NASA. These power a NASA system that augments the raw navigation signals provided by the U.S. Air Force's GPS satellites to support airplane navigation around the world, direct emergency responders and, soon, guide self-driving cars.
The Air Force began launching global positioning satellites in 1978, and it continues to operate and maintain the satellite network to this day. But over the decades, NASA has played a critical role in improving the system we rely on in our daily lives.
«Read the rest of this article»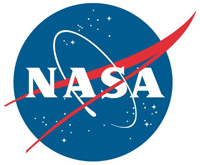 Pasadena, CA – NASA says astronomers have spotted three giant black holes within a titanic collision of three galaxies. The unusual system was captured by several observatories, including three NASA space telescopes.
"We were only looking for pairs of black holes at the time, and yet, through our selection technique, we stumbled upon this amazing system," said Ryan Pfeifle of George Mason University in Fairfax, Virginia, the first author of a new paper in The Astrophysical Journal describing these results. "This is the strongest evidence yet found for such a triple system of actively feeding supermassive black holes."
«Read the rest of this article»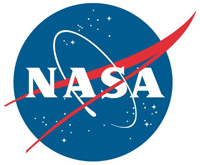 Pasadena, CA – NASA mini robots that can roll, fly, float and swim, then morph into a single machine? Together they form Shapeshifter, a developing concept for a transformational vehicle to explore treacherous, distant worlds.
In a dusty robotics yard at NASA's Jet Propulsion Laboratory in Pasadena, California, the Shapeshifter team is testing a 3D-printed prototype of this unusual explorer. A contraption that looks like a drone encased in an elongated hamster wheel rolls across the yard, then splits in half.
«Read the rest of this article»