Topic: NASA's Swift observatory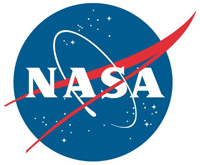 Pasadena, CA – NASA says at the center of a far-off galaxy, a black hole is slowly consuming a disk of gas that swirls around it like water circling a drain. As a steady trickle of gas is pulled into the gaping maw, ultrahot particles gather close to the black hole, above and below the disk, generating a brilliant X-ray glow that can be seen 300 million light-years away on Earth.
These collections of ultrahot gas, called black hole coronas, have been known to exhibit noticeable changes in their luminosity, brightening or dimming by up to 100 times as a black hole feeds.
«Read the rest of this article»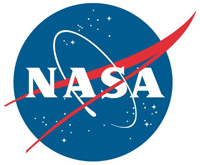 Pasadena, CA – NASA says astronomers tend to have a slightly different sense of time than the rest of us. They regularly study events that happened millions or billions of years ago, and objects that have been around for just as long.
That's partly why the recently discovered neutron star known as Swift J1818.0-1607 is remarkable: A new study in the journal Astrophysical Journal Letters estimates that it is only about 240 years old – a veritable newborn by cosmic standards.
NASA's Neil Gehrels Swift Observatory spotted the young object on March 12th, when it released a massive burst of X-rays.
«Read the rest of this article»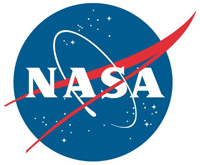 Greenbelt, MD – NASA says a black hole is an astronomical object with a gravitational pull so strong that nothing, not even light, can escape it. A black hole's "surface," called its event horizon, defines the boundary where the velocity needed to escape exceeds the speed of light, which is the speed limit of the cosmos. Matter and radiation fall in, but they can't get out.
Two main classes of black holes have been extensively observed. Stellar-mass black holes with three to dozens of times the Sun's mass are spread throughout our Milky Way galaxy, while supermassive monsters weighing 100,000 to billions of solar masses are found in the centers of most big galaxies, ours included.
«Read the rest of this article»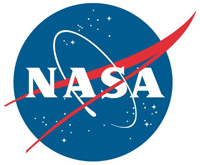 Greenbelt, MD – A pair of distant explosions discovered by NASA's Fermi Gamma-ray Space Telescope and Neil Gehrels Swift Observatory have produced the highest-energy light yet seen from these events, called gamma-ray bursts (GRBs). The record-setting detections, made by two different ground-based observatories, provide new insights into the mechanisms driving gamma-ray bursts.
Astronomers first recognized the GRB phenomenon 46 years ago. The blasts appear at random locations in the sky about once a day, on average.
«Read the rest of this article»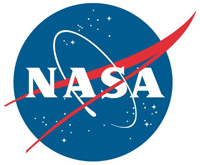 Greenbelt, MD – For the first time, NASA's planet-hunting Transiting Exoplanet Survey Satellite (TESS) watched a black hole tear apart a star in a cataclysmic phenomenon called a tidal disruption event. Follow-up observations by NASA's Neil Gehrels Swift Observatory and other facilities have produced the most detailed look yet at the early moments of one of these star-destroying occurrences.
"TESS data let us see exactly when this destructive event, named ASASSN-19bt, started to get brighter, which we've never been able to do before," said Thomas Holoien, a Carnegie Fellow at the Carnegie Observatories in Pasadena, California.
«Read the rest of this article»
NASA's Goddard Space Flight Center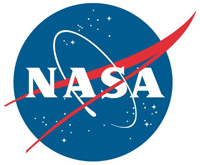 Greenbelt, MD – About a year ago, astronomers excitedly reported the first detection of electromagnetic waves, or light, from a gravitational wave source. Now, a year later, researchers are announcing the existence of a cosmic relative to that historic event.
The discovery was made using data from telescopes including NASA's Chandra X-ray Observatory, Fermi Gamma-ray Space Telescope, Neil Gehrels Swift Observatory, the NASA/ESA Hubble Space Telescope, and the Discovery Channel Telescope (DCT).
«Read the rest of this article»
Written by Jen Rae Wang / Allard Beutel
NASA Headquarters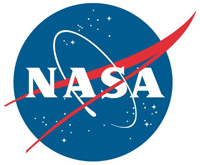 Washington, D.C. – The Moon became a key focus point for NASA in 2017, whether it was blocking out the Sun during one of the most-viewed events in U.S. history, or reinvigorating the agency's human space exploration plans.
One of the numerous NASA-related activities and actions the Trump Administration did in 2017 was to reconstitute the National Space Council. During its first meeting on October 5th, Vice President Mike Pence directed NASA to develop a plan to help extend human exploration across our solar system, and return astronauts to the Moon in preparation for human missions to Mars and other destinations.
«Read the rest of this article»
Written by Elizabeth Landau
NASA's Jet Propulsion Laboratory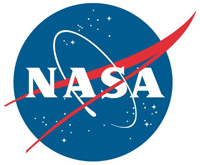 Pasadena, CA – One of the most mysterious stellar objects may be revealing some of its secrets at last.
Called KIC 8462852, also known as Boyajian's Star, or Tabby's Star, the object has experienced unusual dips in brightness — NASA's Kepler space telescope even observed dimming of up to 20 percent over a matter of days. In addition, the star has had much subtler but longer-term enigmatic dimming trends, with one continuing today. None of this behavior is expected for normal stars slightly more massive than the Sun.
«Read the rest of this article»
Written by Elizabeth Landau
NASA's Jet Propulsion Laboratory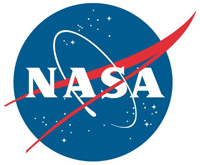 Pasadena, CA – Black holes get a bad rap in popular culture for swallowing everything in their environments. In reality, stars, gas and dust can orbit black holes for long periods of time, until a major disruption pushes the material in.
A merger of two galaxies is one such disruption. As the galaxies combine and their central black holes approach each other, gas and dust in the vicinity are pushed onto their respective black holes. An enormous amount of high-energy radiation is released as material spirals rapidly toward the hungry black hole, which becomes what astronomers call an active galactic nucleus (AGN).
«Read the rest of this article»
Written by Elizabeth Landau
NASA's Jet Propulsion Laboratory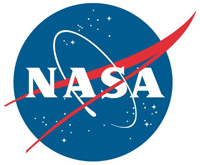 Pasadena, CA – Like anthropologists piecing together the human family tree, astronomers have found that a misfit "skeleton" of a star may link two different kinds of stellar remains. The mysterious object, called PSR J1119-6127, has been caught behaving like two distinct objects — a radio pulsar and a magnetar — and could be important to understanding their evolution.
A radio pulsar is type of a neutron star — the extremely dense remnant of an exploded star — that emits radio waves in predictable pulses due to its fast rotation.
«Read the rest of this article»