Topic: NASA's Terra Satellite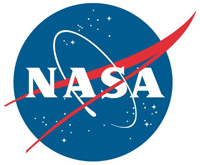 Pasadena, CA – Although there are telltale signs that a volcano is likely to erupt in the near future – an uptick in seismic activity, changes in gas emissions, and sudden ground deformation, for example – accurately predicting such eruptions is notoriously hard.
This is, in part, because no two volcanoes behave in exactly the same way and because few of the world's 1,500 or so active volcanoes have monitoring systems in place. Under the best of circumstances, scientists can accurately forecast an eruption of a monitored volcano several days before it happens. But what if we knew months or even years in advance?
«Read the rest of this article»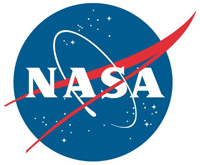 Pasadena, CA – As California experiences one of the worst wildfire seasons on record, NASA is leveraging its resources to help. Scientists supporting the agency's Applied Sciences Disaster Program in the Earth Sciences Division are generating maps and other data products that track active fires and their smoke plumes while also identifying areas that may be susceptible to future risks.
"When disasters like this occur, we are able to swiftly respond to requests from our partners who need images and mapping data," said David Green, manager of the Disasters Program at NASA Headquarters in Washington.
«Read the rest of this article»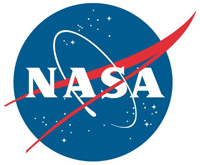 Pasadena, CA – On August 25th, 2020 several days before Hurricane Laura made landfall as a destructive Category 4 storm in Louisiana, NASA's Terra satellite flew over Laura in the Gulf of Mexico.
Using its Multi-angle Imaging SpectroRadiometer (MISR) instrument, the satellite collected data on wind speeds and cloud-top heights as the storm intensified and moved northwest towards the U.S. Gulf Coast.
The NASA Earth Applied Sciences Disasters Program Geographic Information Systems (GIS) team worked closely with representatives from the Esri 3D team to produce the first-ever interactive 3D visualization of MISR cloud-top height data and publish it to the NASA Disasters Mapping Portal.
«Read the rest of this article»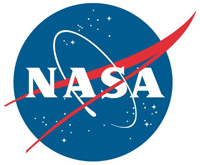 Greenbelt, MD – Very powerful storms with heavy rainmaking capability reach high into the atmosphere and those have very cold cloud top temperatures. Infrared imagery from NASA's Terra satellite measures those temperatures and found those kind of powerful storms in Tropical Storm Laura drenching Hispaniola.
Warnings and Watches on Sunday, August 23rd, 2020: NOAA's National Hurricane Center (NHC) issued many warnings and watches on Sunday, August 23rd, 2020.
«Read the rest of this article»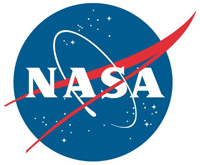 Mountain View, CA – The research project looked specifically at how long the growing season lasts in Yellowstone National Park, from snowmelt in spring to first snowfall in autumn, and the vegetation that covers the land in between.
The satellite data revealed that the season for vegetation growth has been getting longer, likely a result of climate change decreasing the severity of winters and warming average temperatures overall.
Studying national parks is helpful for this type of climate research, because human land use is restricted in these spaces.
«Read the rest of this article»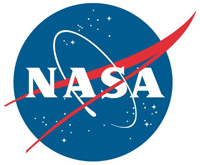 Greenbelt, MD – NASA's Terra satellite provided before and after imagery that showed the extent of the fires that have been ravaging Australia's Kangaroo Island. Kangaroo Island lies off the mainland of South Australia, southwest of Adelaide.
About a third of the island is made up of protected nature reserves which are home to native wildlife which includes sea lions, koalas and diverse and endangered bird species, including glossy black-cockatoos which have been brought back from the brink of extinction over the last two decades.
«Read the rest of this article»
NASA Jet Propulsion Laboratory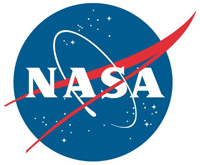 Pasadena, CA – On December 18th, 2018, a large "fireball" – the term used for exceptionally bright meteors that are visible over a wide area – exploded about 16 miles (26 kilometers) above the Bering Sea.
The explosion unleashed an estimated 173 kilotons of energy, or more than 10 times the energy of the atomic bomb blast over Hiroshima during World War II.
Two NASA instruments aboard the Terra satellite captured images of the remnants of the large meteor.
«Read the rest of this article»
Written By Maria-José Viñas
NASA's Earth Science News Team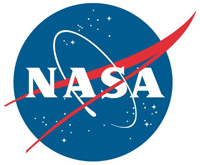 Washington, D.C. – This follows the finding, announced in November 2018, of a 19-mile-wide crater beneath Hiawatha Glacier – the first meteorite impact crater ever discovered under Earth's ice sheets. Though the newly found impact sites in northwest Greenland are only 114 miles apart, at present they do not appear to have formed at the same time.
If the second crater, which has a width of over 22 miles, is ultimately confirmed as the result of a meteorite impact, it will be the 22nd largest impact crater found on Earth.
«Read the rest of this article»
NASA Goddard Space Flight Center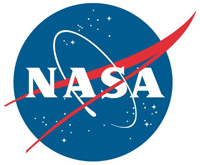 Greenbelt, MD – An international team of researchers, including a NASA glaciologist, has discovered a large meteorite impact crater hiding beneath more than a half-mile of ice in northwest Greenland. The crater — the first of any size found under the Greenland ice sheet — is one of the 25 largest impact craters on Earth, measuring roughly 1,000 feet deep and more than 19 miles in diameter, an area slightly larger than that inside Washington's Capital Beltway.
The group, led by researchers from the University of Copenhagen's Centre for GeoGenetics at the Natural History Museum of Denmark worked for the past three years to verify their discovery, which they initially made in 2015 using NASA data. Their finding is published in the November 14th issue of the journal Science Advances.
«Read the rest of this article»
NASA's Jet Propulsion Laboratory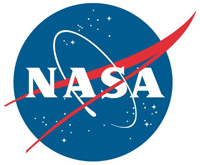 Pasadena, CA – Instruments on NASA's Terra and Aqua satellites were watching as Hurricane Lane — a category 2 storm as of Friday, August 24th — made its way toward Hawaii.
NASA's Multi-angle Imaging SpectroRadiometer (MISR) captured images of Lane on just before noon local time on August 24th. MISR, flying onboard NASA's Terra satellite, carries nine cameras that observe Earth at different angles. It takes approximately seven minutes for all the cameras to observe the same location, and the motion of the clouds during that time is used to compute the wind speed at the cloudtops.
«Read the rest of this article»