Topic: Nazis
Written by Mari-Alice Jasper
Fort Campbell Public Affairs Office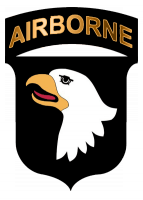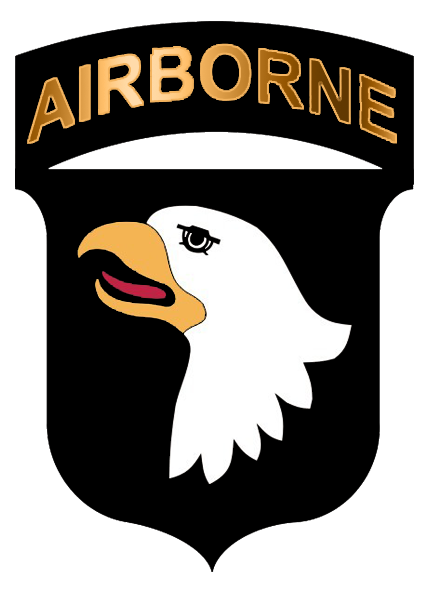 Fort Campbell, KY – No more than five-feet tall, dressed in slacks and a blouse, Frances Cutler Hahn, a Holocaust survivor, confidently approached the podium at the center of the Fort Campbell High School gym April 24th, 2017, to share her life story.
Cutler Hahn was a hidden Jewish child during World War II. In 1936 her parents Cyla and Shlomo immigrated to France from Poland in search of a better life. Two years later Frances was born in Paris. When she was 2-years-old, the Nazis invaded Paris.
One year later, Frances' parents put her in a children's home for protection. When that became unsafe she was moved to live with a Catholic Family on a farm. In 1942, her mother died in the Auschwitz concentration camp. Her father died from combat wounds four years later.
«Read the rest of this article»

Clarksville, TN – When German-born Angelika Schrobsdorff returned to her home country in 2006 after decades abroad, the accomplished writer and Holocaust survivor said it was her hope to "die in my own language."
Schrobsdorff would ultimately receive her wish, dying in Berlin in 2016 at the age of 88.
«Read the rest of this article»

Clarksville, TN – Everyone knows Dr. Ruth Westheimer from her career as a pioneering radio and television sex therapist. Few, however, know the incredible journey which preceded it.
From fleeing the Nazis in the Kindertransport and joining the Haganah in Jerusalem as a sniper, to her struggle to succeed as a single mother newly-arrived in America, her remarkable untold story comes to the Roxy Regional Theatre's theotherspace in "Becoming Dr. Ruth" for four evenings only, April 3rd – April 11th.
«Read the rest of this article»

Clarksville, TN – The Roxy Regional Theatre opens its production of "The Diary of Anne Frank" this Friday.
The play is based on the diary kept by its namesake during the two years she and her family spent in hiding from the Nazis. The Frank family was eventually apprehended and Anne died of typhus in the Bergen-Belsen concentration camp.
Her father, Otto Frank, was the family's only survivor and had a hand in getting his daughter's writing published. Today the diary has been published in more than 60 languages.
«Read the rest of this article»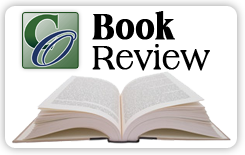 Clarksville, TN – Once in a while when you're in a second-hand store, you can run across a book you've missed when it first came out, but one that becomes a lifelong favorite. That's what happened to me when I found "The Guernsey Literary and Potato Peel Pie Society" by Mary Ann Shaffer and Annie Barrows (The Dial Press, August, 2008).
Who could resist a book with a title like this!
The entire book is a series of letters with the central character a writer named Juliet Ashton. The initial setting is just after World War II as Juliet is setting out on a book tour for her collection of columns she wrote during the war to help keep up spirits of those at home in England.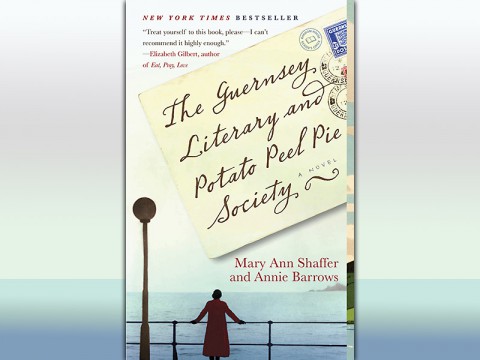 «Read the rest of this article»

Clarksville, TN – In 1907, the great Austrian composer Gustav Mahler had a bad year. First, he lost his job as director of the Vienna State Opera. Then, in July, his young daughter Maria died after a brief illness. While grieving this loss, Mahler was diagnosed with a terminal heart condition.
In the months that followed, the composer found solace in a book of Chinese Tang Dynasty poetry titled "The Chinese Flute." As he read the works, translated into German, a composition slowly took shape in his head.
«Read the rest of this article»
Know what these photos are?
These are Iraqi troops surrendering by the thousand to U.S. forces during the first Gulf War in 1991.  These drafted Iraqi fighters chose to turn themselves over to Americans in droves because they knew they'd be treated better by U.S. troops than by their own government.  They had faith in us that we wouldn't execute them, that we'd feed them and give them water, and that we'd provide them with shelter.  To them, facing capture was a much better option than either retreating back to the care of Saddam and his sadistic sons or of fighting to the death.
This worked out well, because it meant that we, as Americans, wouldn't have to face a determined, cornered enemy that could've drawn out the war and inflicted unnecessary casualties on our side.  It was seen as a great victory.
(Warning: This article contains images which depict torture, and may be considered graphic)
«Read the rest of this article»