Topic: Neptune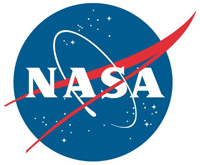 Greenbelt, MD – A planet in an unlikely orbit around a double star 336 light-years away may offer a clue to a mystery much closer to home: a hypothesized, distant body in our solar system dubbed "Planet Nine."
This is the first time that astronomers have been able to measure the motion of a massive Jupiter-like planet that is orbiting very far away from its host stars and visible debris disk. This disk is similar to our Kuiper Belt of small, icy bodies beyond Neptune.
«Read the rest of this article»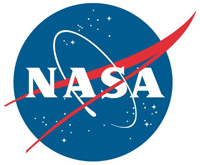 Pasadena, CA – Data from NASA instruments aboard the ESA (European Space Agency) Rosetta mission have helped reveal that comet 67P/Churyumov-Gerasimenko has its own far-ultraviolet aurora.
It is the first time such electromagnetic emissions in the far-ultraviolet have been documented on a celestial object other than a planet or moon. A paper on the findings was released today in the journal Nature Astronomy.
«Read the rest of this article»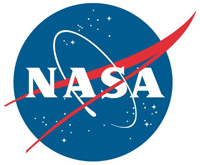 Pasadena, CA – When NASA's Voyager 2 spacecraft flew by Neptune's strange moon Triton three decades ago, it wrote a planetary science cliffhanger.
Voyager 2 is the only spacecraft ever to have flown past Neptune, and it left a lot of unanswered questions. The views were as stunning as they were puzzling, revealing massive, dark plumes of icy material spraying out from Triton's surface. But how? Images showed that the icy landscape was young and had been resurfaced over and over with fresh material. But what material, and from where?
«Read the rest of this article»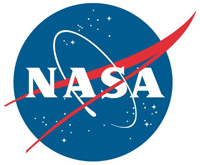 Pasadena, CA – For the first time, scientists have directly measured wind speed on a brown dwarf, an object larger than Jupiter (the largest planet in our solar system) but not quite massive enough to become a star. To achieve the finding, they used a new method that could also be applied to learn about the atmospheres of gas-dominated planets outside our solar system.
Described in a paper in the journal Science, the work combines observations by a group of radio telescopes with data from NASA's recently retired infrared observatory, the Spitzer Space Telescope, managed by the agency's Jet Propulsion Laboratory in Southern California.
«Read the rest of this article»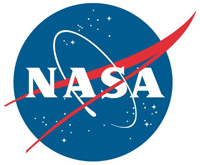 Pasadena, CA – NASA says that the upper layers in the atmospheres of gas giants – Saturn, Jupiter, Uranus and Neptune – are hot, just like Earth's. But unlike Earth, the Sun is too far from these outer planets to account for the high temperatures. Their heat source has been one of the great mysteries of planetary science.
New analysis of data from NASA's Cassini spacecraft finds a viable explanation for what's keeping the upper layers of Saturn, and possibly the other gas giants, so hot: auroras at the planet's north and south poles.
«Read the rest of this article»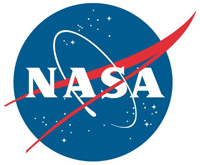 Washington, D.C. – Data from NASA's New Horizons mission are providing new insights into how planets and planetesimals – the building blocks of the planets – were formed.
The New Horizons spacecraft flew past the ancient Kuiper Belt object Arrokoth (2014 MU69) on January 1st, 2019, providing humankind's first close-up look at one of the icy remnants of solar system formation in the vast region beyond the orbit of Neptune.
«Read the rest of this article»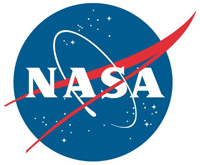 Pasadena, CA – NASA has selected four Discovery Program investigations to develop concept studies for new missions. Although they're not official missions yet and some ultimately may not be chosen to move forward, the selections focus on compelling targets and science that are not covered by NASA's active missions or recent selections. Final selections will be made next year.
NASA's Discovery Program invites scientists and engineers to assemble a team to design exciting planetary science missions that deepen what we know about the solar system and our place in it.
«Read the rest of this article»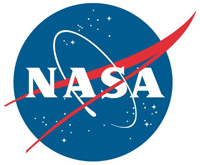 Pasadena, CA – NASA says even by the wild standards of the outer solar system, the strange orbits that carry Neptune's two innermost moons are unprecedented, according to newly published research.
Orbital dynamics experts are calling it a "dance of avoidance" performed by the tiny moons Naiad and Thalassa. The two are true partners, orbiting only about 1,150 miles (1,850 kilometers) apart. But they never get that close to each other; Naiad's orbit is tilted and perfectly timed. Every time it passes the slower-moving Thalassa, the two are about 2,200 miles (3,540 kilometers) apart.
«Read the rest of this article»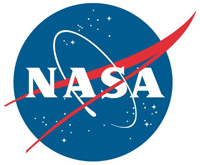 Greenbelt, MD – Its size and surface gravity are much larger than Earth's, and its radiation environment may be hostile, but a distant planet called K2-18b has captured the interest of scientists all over the world.
For the first time, researchers have detected water vapor signatures in the atmosphere of a planet beyond our solar system that resides in the "habitable zone," the region around a star in which liquid water could potentially pool on the surface of a rocky planet.
«Read the rest of this article»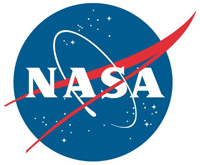 Greenbelt, MD – A world between the sizes of Mars and Earth orbiting a bright, cool, nearby star has been discovered by NASA's Transiting Exoplanet Survey Satellite (TESS). The planet, called L 98-59b, marks the tiniest discovered by TESS to date.
Two other worlds orbit the same star. While all three planets' sizes are known, further study with other telescopes will be needed to determine if they have atmospheres and, if so, which gases are present. The L 98-59 worlds nearly double the number of small exoplanets — that is, planets beyond our solar system — that have the best potential for this kind of follow-up.
«Read the rest of this article»