Topic: Neutron Star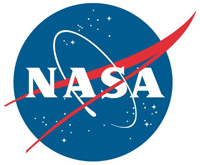 Pasadena, CA – What remains of the star that exploded just outside our galaxy in 1987? Debris has obscured scientists' view, but two of NASA's X-ray telescopes have revealed new clues.
Since astronomers captured the bright explosion of a star on February 24th, 1987, researchers have been searching for the squashed stellar core that should have been left behind. A group of astronomers using data from NASA space missions and ground-based telescopes may have finally found it.
«Read the rest of this article»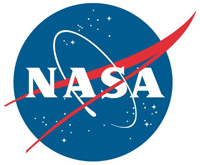 Washington, D.C. – NASA has chosen four small-scale astrophysics missions for further concept development in a new program called Pioneers. Through small satellites and scientific balloons, these selections enable new platforms for exploring cosmic phenomena such as galaxy evolution, exoplanets, high-energy neutrinos, and neutron star mergers.
"The principal investigators of these concept studies bring innovative, out-of-the-box thinking to the problem of how to do high-impact astrophysics experiments on a small budget," said Thomas H. Zurbuchen, associate administrator of NASA's Science Mission Directorate. "Each of the proposed experiments would do something no other NASA telescope or mission can do, filling important gaps in our understanding of the universe as a whole."
«Read the rest of this article»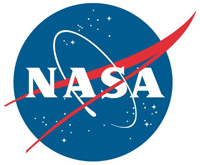 Pasadena, CA – NASA says astronomers tend to have a slightly different sense of time than the rest of us. They regularly study events that happened millions or billions of years ago, and objects that have been around for just as long.
That's partly why the recently discovered neutron star known as Swift J1818.0-1607 is remarkable: A new study in the journal Astrophysical Journal Letters estimates that it is only about 240 years old – a veritable newborn by cosmic standards.
NASA's Neil Gehrels Swift Observatory spotted the young object on March 12th, when it released a massive burst of X-rays.
«Read the rest of this article»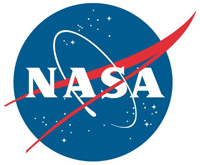 Washington, D.C. – Across NASA's many missions, thousands of scientists, engineers, and other experts and professionals all over the country are doing what they do best, but now from home offices and via video conferencing.
With most personnel supporting missions remotely to keep onsite staff at a minimal level in response to Coronavirus (COVID-19), the Agency is moving ahead strongly with everything from space exploration to using our technology and innovation to help inform policy makers.
«Read the rest of this article»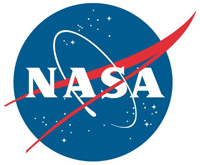 Huntsville, AL – A double star system has been flipping between two alter egos, according to observations with NASA's Chandra X-ray Observatory and the National Science Foundation's Karl F. Jansky Very Large Array (VLA).
Using nearly a decade and a half worth of Chandra data, researchers noticed that a stellar duo behaved like one type of object before switching its identity, and then returning to its original state after a few years. This is a rare example of a star system changing its behavior in this way.
«Read the rest of this article»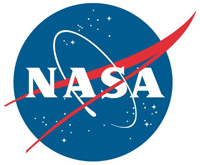 Greenbelt, MD – Astronomers and visualization specialists from NASA's Universe of Learning program have combined the visible, infrared and X-ray vision of NASA's Great Observatories to create a three-dimensional representation of the dynamic Crab Nebula, the tattered remains of an exploded star.
The multiwavelength computer graphics visualization is based on images from the NASA Chandra X-ray Observatory, the NASA Hubble Space Telescope and the NASA Spitzer Space Telescope.
«Read the rest of this article»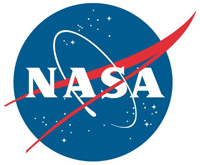 Greenbelt, MD – NASA's Neutron star Interior Composition Explorer (NICER) telescope on the International Space Station detected a sudden spike of X-rays at about 9:04pm CDT on August 20th. The burst was caused by a massive thermonuclear flash on the surface of a pulsar, the crushed remains of a star that long ago exploded as a supernova.
The X-ray burst, the brightest seen by NICER so far, came from an object named SAX J1808.4-3658, or J1808 for short. The observations reveal many phenomena that have never been seen together in a single burst. In addition, the subsiding fireball briefly brightened again for reasons astronomers cannot yet explain.
«Read the rest of this article»
NASA Jet Propulsion Laboratory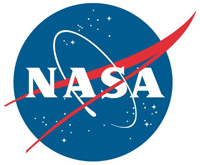 Pasadena, CA – In the nearby Whirlpool galaxy and its companion galaxy, M51b, two supermassive black holes heat up and devour surrounding material. These two monsters should be the most luminous X-ray sources in sight, but a new study using observations from NASA's NuSTAR (Nuclear Spectroscopic Telescope Array) mission shows that a much smaller object is competing with the two behemoths.
The most stunning features of the Whirlpool galaxy – officially known as M51a – are the two long, star-filled "arms" curling around the galactic center like ribbons. The much smaller M51b clings like a barnacle to the edge of the Whirlpool. Collectively known as M51, the two galaxies are merging.
«Read the rest of this article»
Written by Jeanette Kazmierczak
NASA Goddard Space Flight Center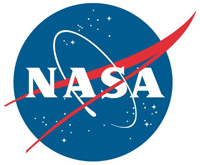 Greenbelt, MD – A brief and unusual flash spotted in the night sky on June 16th, 2018, puzzled astronomers and astrophysicists across the globe. The event – called AT2018cow and nicknamed "the Cow" after the coincidental final letters in its official name – is unlike any celestial outburst ever seen before, prompting multiple theories about its source.
Over three days, the Cow produced a sudden explosion of light at least 10 times brighter than a typical supernova, and then it faded over the next few months.
«Read the rest of this article»
NASA's Goddard Space Flight Center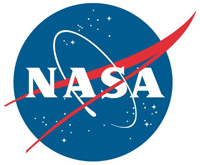 Greenbelt, MD – About a year ago, astronomers excitedly reported the first detection of electromagnetic waves, or light, from a gravitational wave source. Now, a year later, researchers are announcing the existence of a cosmic relative to that historic event.
The discovery was made using data from telescopes including NASA's Chandra X-ray Observatory, Fermi Gamma-ray Space Telescope, Neil Gehrels Swift Observatory, the NASA/ESA Hubble Space Telescope, and the Discovery Channel Telescope (DCT).
«Read the rest of this article»