Topic: Non-Profit Organizations
Clarksville, TN – Qualified nonprofit charitable or civic organizations in Clarksville have an opportunity to seek the City's financial support on a limited basis.
Applications for these funds are due by noon on Friday, April 1st, 2016.
«Read the rest of this article»

Clarksville, TN – The weekly Clarksville Parks and Recreation Department Recreation Report provides Clarksvillians with a glimpse at the activities and events that are available from the Parks and Recreation Department for them to enjoy together as a family.
This weeks highlights include: Fall Program Guides, Riverfest volunteers, Movies in the Park to feature 'The Secret Life of Walter Mitty', and Riverfest Regatta registration.
«Read the rest of this article»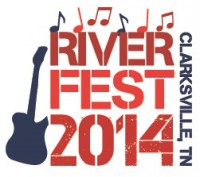 Clarksville, TN – Is your non-profit organization looking to earn some cash?  The Clarksville Parks and Recreation Department is offering a $500.00 cash prize to the non-profit organization that provides the most hours volunteered at Riverfest 2014.
Volunteers will be helping with soft drink sales on September 5th and 6th at McGregor Park.  Any interested organizations should contact Bethany Benjamin at 931.645.7476 or to participate.
«Read the rest of this article»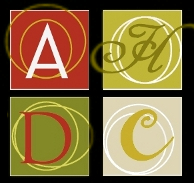 Clarksville, TN – The Clarksville Arts & Heritage Development Council invites organizations seeking funding for artistic and cultural projects that benefit the community to apply for an Arts Build Communities (ABC) grant.
 
Arts Build Communities (ABC) is a program funded by the Tennessee General Assembly and administered by the Clarksville Arts & Heritage Development Council (AHDC) in cooperation with the Tennessee Arts Commission (TAC). ABC grants offer financial support for arts projects in all disciplines such as dance, music, opera/musical theater, theater, visual arts, design arts, crafts, photography, media arts, literature, interdisciplinary, and folk arts.
«Read the rest of this article»
Non-profits Organizations
Clarksville, TN – As you may recall, I had requested that Mayor McMillan establish a committee or review of how the city determined and funded non-profit requests shortly after she took office.  The amounts given and the organizations that received funding was historically a closed effort.  The same basic groups kept receiving the funding. 
Then it seemed that in recent years one group or another would be added without any set guidelines as to why they should be allowed to compete when others were not.  My goal was to change this process before the mayor submitted her first budget. «Read the rest of this article»
22nd Annual Event to Loop through Beautiful Middle Tennessee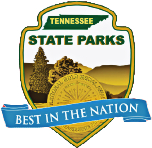 Nashville, TN – Bicycle enthusiasts across the state are already gearing up for the annual Bicycle Ride Across Tennessee, which will kick off its 22nd year with a seven-day ride beginning September 11th and will feature a loop through some of Middle Tennessee's most stunning landscapes.
Originating at Montgomery Bell State Park, this year's route will feature a combination of rolling hills, valleys and some flat terrain. Cyclists can expect to experience beautiful, rural Tennessee scenery and interesting back roads along the way, including the Natchez Trace Parkway and visits to several Tennessee State Parks such as Dunbar Cave. «Read the rest of this article»

Clarksville, TN – On Tuesday, February 1st there will be a workshop at the Montgomery County Civic Hall to provide general information about the use of census data in grant proposals and small businesses. «Read the rest of this article»
2010 Titans Community Quarterback Award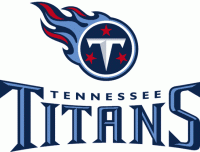 Nashville, TN – The Tennessee Titans continue the search for Tennessee's top volunteers through the ninth annual Titans Community Quarterback Award program — the deadline for entries is January 7th, 2011. The Titans are asking all non-profit organizations throughout Tennessee to nominate their top volunteers for a chance to receive a $10,000 grant!
The Titans Community Quarterback Award program is a statewide competition, which recognizes outstanding volunteers in the state of Tennessee who provide volunteer services for nonprofit 501(c)(3) or 509 organizations in Tennessee are eligible for nomination. The program honors individuals who exemplify leadership, dedication, and a commitment to improving the communities in which they live. Nominees may serve only in a volunteer capacity and may not receive any compensation – monetary or otherwise – for their efforts.  Individuals may nominate themselves or be nominated by others. «Read the rest of this article»
ATLANTA – The U.S. Small Business Administration announced its opening of a Business Recovery Center in Clarksville today to assist business owners impacted by the recent severe storms, flooding, high winds and tornadoes that began on April 30.  The Center is located in the Clarksville Chamber of Commerce, Green Bank and is open Monday through Friday from 8 a.m. to 5 p.m. SBA's Customer Service Representatives are available at the Center to answer questions and provide one-on-one assistance with completing the applications.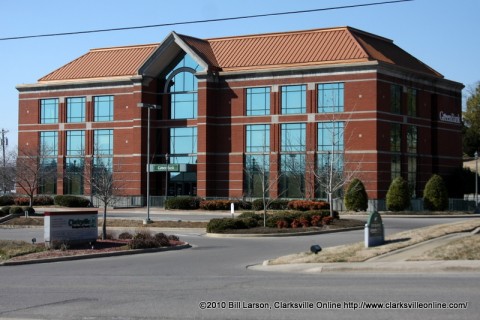 "Due to the amount of physical and economic losses caused by the disaster in Tennessee, we are encouraging affected business owners to meet individually with SBA representatives and find out how a low-interest disaster loan can help them recover," said Frank Skaggs, director of SBA's Disaster Field Operations Center in Atlanta. «Read the rest of this article»