Clarksville, TN – The weekly Clarksville Parks and Recreation Department Recreation Report provides Clarksvillians with a glimpse at the activities and events that are available from the Parks and Recreation Department for them to enjoy together as a family.
This weeks highlights include: Fall Program Guides, Riverfest volunteers, Movies in the Park to feature 'The Secret Life of Walter Mitty', and Riverfest Regatta registration.
Fall Program Guides Now Available
Interested in learning more about what Clarksville Parks and Recreation offers? Grab our quarterly program guide to find out about leagues, special events, how to rent our facilities and so much more. Program guides are free and can be picked up at any of our facilities and many of our parks.
Digital copies can be found at www.cityofclarksville.com/programguides
Non-profit organizations could earn $500.00 as Riverfest volunteers
Is your non-profit organization looking to earn some cash? The Clarksville Parks and Recreation Department is offering a $500.00 cash prize to the non-profit organization that provides the most hours volunteered at Riverfest 2014. Volunteers will be helping with soft drink sales on September 5th and 6th at McGregor Park.
The registration process is simple, visit www.cityofclarksville.com/riverfest and select "Volunteer" from the list on the left of the page. A schedule of available time slots will be posted on the webpage. A liaison from each organization must e-mail Bethany.Benjamin@cityofclarksville.com with their list of volunteers for the available time slots.
Remember, the cash prize will be awarded to the organization with the most hours worked, so don't worry if your organization isn't high in number! For eligibility requirements, be sure to check out the website.
Movies in the Park features 'The Secret Life of Walter Mitty'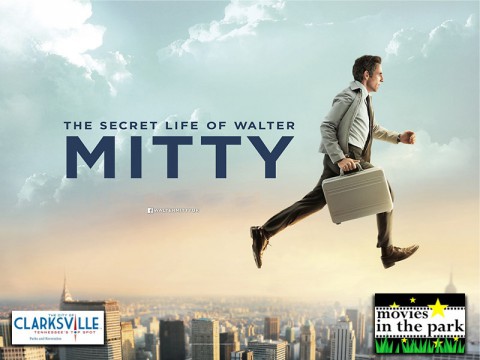 Movies in the Park, the City's free, outdoor movie series, continues Saturday, August 9th, at Liberty Park, located at 1190 Cumberland Drive.
'The Secret Life of Walter Mitty,' rated PG, and brought to you by Clarksville Family Magazine, will be shown at approximately 8:00pm (dependent on sunset).
Activities begin at 7:00pm and include a giant community coloring project with Clarksville Parks and Recreation and yoga instruction with the Clarksville Area YMCA.
Admission is free. Bring your own blankets and lawn chairs, as well as your appetite, since food vendors will be on-site. Arrive early to get a good seat and to participate in our pre-movie activities. Sorry, no pets or smoking allowed.
Like us on Facebook (www.facebook.com/clarksvillemoviesinthepark) for inside information on the pre-show activities, weather updates, and other event news and photos.
Special thanks to our season sponsors: Clarksville Family Magazine, The Leaf-Chronicle, Miller-Motte Technical College, and the Clarksville Area YMCA.
Riverfest Regatta registration is under way
The Riverfest Regatta, sponsored by U.S. Bank, is not your typical boat race. The boats racing down the Cumberland River Saturday morning, September 6th, will be made of cardboard or plastic bottles and a few other approved materials. Not only will teams be racing for bragging rights, but trophies will also be awarded to the first-, second- and third-place teams in each division.
Register by September 3rd to compete in one of the following divisions: Adult Open, Business and Industry, Church/Civic, Youth with Adult and City/County. If you think you have what it takes, register online at recpro.cityofclarksville.com
For more information, visit www.clarksvilleriverfest.com