Topic: nuclear weapons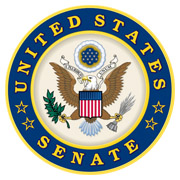 Washington, D.C. – Last week, I authored a letter directed to the College Board expressing concern over their partnership with the Confucius Institute. The Confucius Institute is a Chinese Communist Party project used to promote Chinese government propaganda in schools around the world.
This week, the College Board replied that they are severing ties with the Confucius Institute at the end of the year. They also stated that no foreign entity has had any influence on their curricular materials or assessments.
«Read the rest of this article»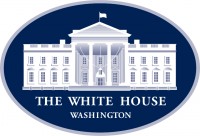 Washington, D.C. – Today, Friday, January 10th, 2020, I (President Donald Trump) am holding the Iranian regime responsible for attacks against United States personnel and interests by denying it substantial revenue that may be used to fund and support its nuclear program, missile development, terrorism and terrorist proxy networks, and malign regional influence.
I have issued an Executive Order authorizing the imposition of sanctions against any individual or entity operating in the construction, manufacturing, textiles, or mining sectors of the Iranian economy or anyone assisting those who engage in this sanctioned conduct.
«Read the rest of this article»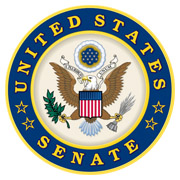 Washington, D.C. – U.S. Senators Lamar Alexander (R-Tenn.) and Tom Udall (D-N.M.) said the Senate unanimously passed a resolution on October 31st, 2019 that designated October 30th, 2019, as National Day of Remembrance for workers who helped develop and support the nation's nuclear weapons program.
"Tennesseans played a major role in winning the Cold War, working countless hours with hazardous materials to build our nation's nuclear defense," Senator Alexander said.
«Read the rest of this article»
The 45th Weapons of Mass Destruction Civil-Support Team, ever vigilant, always ready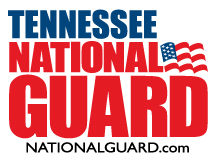 Nashville, TN – Headquartered in Middle Tennessee resides a unique National Guard unit consisting of 22 Soldiers and Airmen prepared to place their lives on the line during times of unprecedented civil emergencies.
The 45th Weapons of Mass Destruction- Civil Support Team (WMD-CST) was qualified as "mission ready" by the Department of Defense in 2003, and is tasked to support civilian authorities when a chemical, biological, radiological, nuclear (CBRN) or natural disaster incident occurs in Tennessee or throughout the nation.
«Read the rest of this article»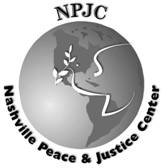 NASHVILLE,  TN:  On Wednesday, February 4th Ralph Hutchinson will address a public meeting of the organizations Veterans for Peace and the Nashville Peace Coalition on Wednesday, February 4, to call on Tennesseans to join in non-violent action for peace and disarmament in Oak Ridge on April 4.
Hutchinson is the executive director of Stop the Bombs, a twenty-yearoold organization in Oak Ridge, Tennessee, which has organized a continuous presence outside of the Y-12 nuclear weapons plant calling for a complete shutdown of the nuclear facilities and thorough environmental clean up of the Oak Ridge bomb plant.  His presentation will be given on the grounds of the Nashville Peace and Justice Center at 4732 W. Longdale Drive.  The public is invited to attend this event beginning at 6pm.  «Read the rest of this article»
College students across the nation have lost a steadfast champion in their struggle to finance their education. Claiborne Pell died January 1st.
US Senator Claiborne de Bora Pell, Rhode Island-D, for whom the college financing grants program is named, died on New Year's Day. He served in the US Senate for thirty-six years, from January 3, 1961 to January 3, 1997. Senator Pell was known as a long time advocate of expanding higher education opportunity in America by providing money to prospective and continuing college students. «Read the rest of this article»