Topic: Opioid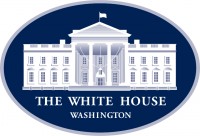 Washington, D.C. – October is National Substance Abuse Prevention Month. President Trump, First Lady Melania Trump, and the entire Trump Administration are committed to a nationwide effort to break the hold of addiction.

"This month, we pause to remember the lives lost to addiction, and recommit to protecting all Americans—particularly our nation's young people—from the devastating effects drugs can have on them and their loved ones," the President wrote in his proclamation.
«Read the rest of this article»

Clarksville, TN – The Clarksville Police Department (CPD) reports that among 242 investigations of unattended deaths conducted in 2019 by the the department's Special Operations Unit, 55 deaths are suspected to be related to drug overdoses, primarily Fentanyl.
So far, of those 55 deaths — including suicides and homicides — 17 have been confirmed with overdose as the primary cause of death. In 37 of the investigations, drugs or paraphernalia were found.
«Read the rest of this article»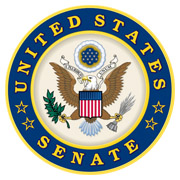 Washington, D.C. – U.S. Senator Lamar Alexander (R-Tenn.) released the following statement on legislation that passed in the Senate to designate all forms of illegal fentanyl as Schedule 1 narcotics.
"Last year, more Tennesseans died from opioid overdoses than were killed in car crashes. And the leading cause of these opioid related deaths was fentanyl – a synthetic opioid that is 50 times more potent than heroin," Senator Alexander said. "The opioid crisis is ravaging Tennessee communities, and by designating all forms of illegal fentanyl as Schedule I controlled substances, this bill will save thousands of Tennessee lives."
«Read the rest of this article»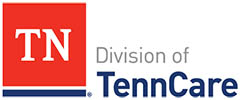 Nashville, TN – The Centers for Medicare and Medicaid Services (CMS) has announced that Tennessee is one of 10 states to receive the Maternal Opioid Misuse (MOM) Model grant.
The purpose of this Model is to assist states in combating the nation's opioid crisis and address fragmentation in the care of pregnant and postpartum Medicaid beneficiaries with opioid use disorder (OUD).
«Read the rest of this article»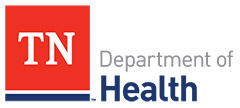 Nashville, TN – On July 16th, 2019, the Tennessee Department of Health kicked off the new "Tennessee Faces of the Opioid Crisis" public education and awareness campaign at the Tennessee State Museum in Nashville.
This project will feature people from every county of Tennessee sharing personal stories of how they have been impacted by the opioid crisis.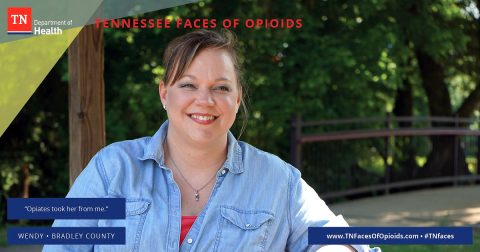 «Read the rest of this article»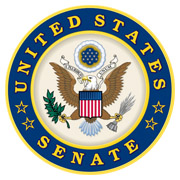 Washington, D.C. – On Friday, June 7th, 2019, Senator Marsha Blackburn (R-Tenn.) traveled to the El Paso Sector migrant processing center in West Texas to meet with Customs and Border Patrol officials about the ongoing crisis at the border.
Senator Blackburn wrote the following about her trip.
On Friday, I visited the El Paso Sector Customs and Border Patrol/Department of Homeland Security migrant processing center in West Texas, where overcrowded facilities can barely contain the illegal immigrants apprehended each day.
«Read the rest of this article»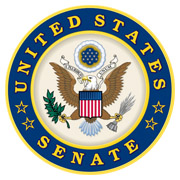 Washington, D.C. – Senators Marsha Blackburn (R-Tenn.), Tom Cotton (R-Ark.), John Kennedy (R-La.) and Ben Sasse (R-Neb.) introduced the Ending the Fentanyl Crisis Act of 2019 last week to ensure that sentencing penalties for trafficking fentanyl reflect the deadliness of the drug. This legislation marks a major step toward addressing the nation's opioid epidemic.
"Fentanyl is deadly, and it is killing Americans every single day," said Senator Blackburn. "It's time the punishment fit the crime for these drug traffickers."
«Read the rest of this article»
Laws Fight the Opioid Epidemic through Prevention, Treatment and Law Enforcement
Maryville, TN – Tennessee Governor Bill Haslam today signed legislation to support TN Together, the governor's aggressive and comprehensive plan to end the opioid crisis in Tennessee through three key areas – prevention, treatment and law enforcement.
"This legislation is a major step in helping fight this epidemic by limiting the supply of opioids and providing resources to provide treatment for those addicted," Haslam said in a ceremonial bill signing at the Blount Memorial Hospital.
«Read the rest of this article»
Written by Curtis Johnson
Tennessee State Representative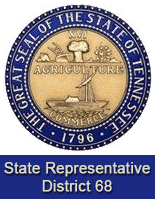 Nashville, TN – Wednesday morning, House members unanimously passed a measure to strengthen identity protections for our military veterans.
House Bill 2130, also known as the Tennessee Stolen Valor Act, is designed to safeguard the identities of Tennessee veterans who serve the state and nation by cracking down on instances of theft and fraud involving those who attempt to imitate them.
The measure creates a Class A misdemeanor, punishable by up to 11 months and 29 days in jail, as well as a fine of up to $2,500, for anyone who impersonates a veteran or individuals who fraudulently represent their service with the intent of obtaining money, property, services, or any other tangible benefits.
«Read the rest of this article»
Tennessee Governor's Fiscal Year 2018-19 Budget Amendment Also Includes Additional Improvements for Broadband, Higher Education and Treatment for Opioid Addiction
Nashville, TN – Tennessee Governor Bill Haslam today proposed $30 million to improve school safety across the state in the amendment to the fiscal year 2018-19 budget proposal to be considered by the Tennessee General Assembly in the coming weeks.
The funding includes $25 million in nonrecurring and $5.2 million in recurring school safety grants.
«Read the rest of this article»