Topic: Ozone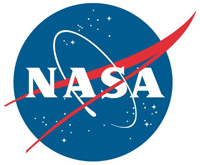 Greenbelt, MD – Taking advantage of a total lunar eclipse, astronomers using NASA's Hubble Space Telescope have detected Earth's own brand of sunscreen – ozone – in our atmosphere. This method simulates how astronomers and astrobiology researchers will search for evidence of life beyond Earth by observing potential "biosignatures" on exoplanets (planets around other stars).
Hubble did not look at Earth directly. Instead, the astronomers used the Moon as a mirror to reflect sunlight, which had passed through Earth's atmosphere, and then reflected back towards Hubble.
«Read the rest of this article»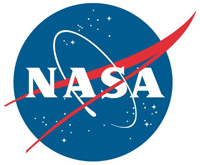 Greenbelt, MD – NASA scientists using data from its NOAA/NASA Suomi NPP satellite, has traced the movement of the smoke coming off the Australian fires across the globe showing that it has circumnavigated the Earth.
In an image created from data gathered by the Ozone Mapping and Profiler Suite (OMPS) Nadir Mapper on Suomi NPP, a black circle shows the smoke which had been traced from its origins coming back to the eastern region of Australia after having traveled around the world.
«Read the rest of this article»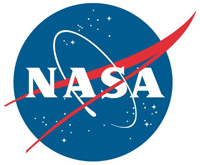 Washington, D.C. – NASA and NOAA scientists reported today that abnormal weather patterns in the upper atmosphere over Antarctica dramatically limited ozone depletion in September and October, resulting in the smallest ozone hole observed since 1982.
The annual ozone hole reached its peak extent of 6.3 million square miles (16. 4 million square kilometers) on September 8th, and then shrank to less than 3.9 million square miles (10 million square kilometers) for the remainder of September and October, according to NASA and NOAA satellite measurements. During years with normal weather conditions, the ozone hole typically grows to a maximum area of about 8 million square miles in late September or early October.
«Read the rest of this article»
NASA's Earth Science News Team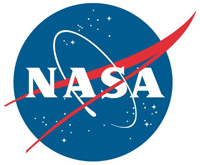 Washington, D.C. – A simple molecule in the atmosphere that acts as a "detergent" to breakdown methane and other greenhouse gases has been found to recycle itself to maintain a steady global presence in the face of rising emissions, according to new NASA research.
Understanding its role in the atmosphere is critical for determining the lifetime of methane, a powerful contributor to climate change.
The hydroxyl (OH) radical, a molecule made up of one hydrogen atom, one oxygen atom with a free (or unpaired) electron is one of the most reactive gases in the atmosphere and regularly breaks down other gases, effectively ending their lifetimes.
«Read the rest of this article»
Written by Carol Rasmussen
NASA's Earth Science News Team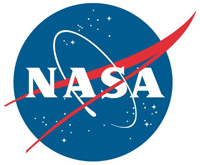 Washington, D.C. – On January 31st, NASA ended the Tropospheric Emission Spectrometer's (TES) almost 14-year career of discovery. Launched in 2004 on NASA's Aura spacecraft, TES was the first instrument designed to monitor ozone in the lowest layers of the atmosphere directly from space. Its high-resolution observations led to new measurements of atmospheric gases that have altered our understanding of the Earth system.
TES was planned for a five-year mission but far outlasted that term.
«Read the rest of this article»
Written by Samson Reiny
NASA's Earth Science News Team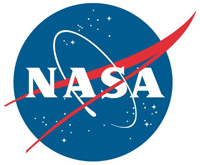 Washington, D.C. – For the first time, scientists have shown through direct observations of the ozone hole by a satellite instrument, built by NASA's Jet Propulsion Laboratory in Pasadena, California, that levels of ozone-destroying chlorine are declining, resulting in less ozone depletion.
Measurements show that the decline in chlorine, resulting from an international ban on chlorine-containing human-produce chemicals called chlorofluorocarbons (CFCs), has resulted in about 20 percent less ozone depletion during the Antarctic winter than there was in 2005 — the first year that measurements of chlorine and ozone during the Antarctic winter were made by NASA's Aura satellite.
«Read the rest of this article»
Written by Rani Gran
NASA's Goddard Space Flight Center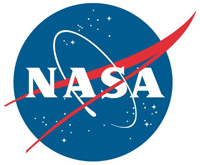 Greenbelt, MD – High in the atmosphere, above weather systems, is a layer of ozone gas. Ozone is Earth's natural sunscreen, absorbing the Sun's most harmful ultraviolet radiation and protecting living things below. But ozone is vulnerable to certain gases made by humans that reach the upper atmosphere. Once there, they react in the presence of sunlight to destroy ozone molecules.
Currently, several NASA and National Oceanic and Atmospheric Administration (NOAA) satellites track the amount of ozone in the upper atmosphere and the solar energy that drives the photochemistry that creates and destroys ozone.
«Read the rest of this article»
Written by Elizabeth Landau
NASA's Jet Propulsion Laboratory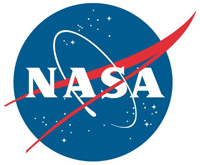 Pasadena, CA – NASA's Spitzer Space Telescope has revealed the first known system of seven Earth-size planets around a single star. Three of these planets are firmly located in the habitable zone, the area around the parent star where a rocky planet is most likely to have liquid water.
The discovery sets a new record for greatest number of habitable-zone planets found around a single star outside our solar system. All of these seven planets could have liquid water — key to life as we know it — under the right atmospheric conditions, but the chances are highest with the three in the habitable zone.
«Read the rest of this article»
Written by Whitney Clavin
NASA's Jet Propulsion Laboratory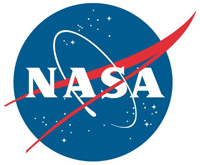 Pasadena, CA – We humans might not be the only ones to ponder our place in the universe. If intelligent aliens do roam the cosmos, they too might ask a question that has gripped humans for centuries: Are we alone?
These aliens might even have giant space telescopes dedicated to studying distant planets and searching for life. Should one of those telescopes capture an image of our blue marble of a planet, evidence of forests and plentiful creatures would jump out as simple chemicals: oxygen, ozone, water and methane.
«Read the rest of this article»
Written by Alan Buis
NASA's Jet Propulsion Laboratory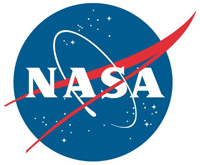 Pasadena, CA – People the world over are feeling, or will soon feel, the effects of the strongest El Niño event since 1997-98, currently unfolding in the eastern equatorial Pacific Ocean. New NASA satellite observations are beginning to show scientists its impact on the distribution of rain, tropospheric ozone and wildfires around the globe.
New results presented Tuesday, December 15th, at the American Geophysical Union meeting in San Francisco show that atmospheric rivers, significant sources of rainfall, tend to intensify during El Niño events, and this year's strong El Niño likely will bring more precipitation to California and some relief for the drought.
«Read the rest of this article»