Topic: Pacific Ocean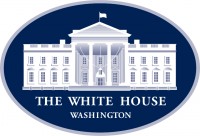 Washington, D.C. – PRESIDENT DONALD TRUMP: Thank you very much. Good afternoon. Thank you. I'm here today to talk about our relationship with China and several new measures to protect American security and prosperity.
China's pattern of misconduct is well known. For decades, they have ripped off the United States like no one has ever done before. Hundreds of billions of dollars a year were lost dealing with China, especially over the years during the prior administration.
«Read the rest of this article»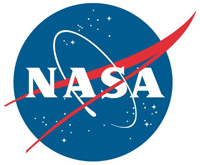 Florida – For Artemis missions, NASA's Orion spacecraft will be traveling at 25,000 mph as it reenters the Earth's atmosphere, which will slow it down to 325 mph. Parachutes will then bring it down to about 20 mph.
During the parachute deploy sequence, hardware will be jettisoned and fall into the Pacific Ocean below while the recovery ship awaits near the landing site. Keeping the ship and recovery team safe is critical to mission success.
«Read the rest of this article»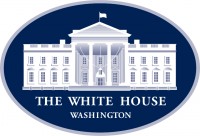 Washington, D.C. – PRESIDENT DONALD J. TRUMP: Hi, everybody. Please, sit down. Get things done. Nobody gets it done like we do.
Now, I don't know — are we letting the media in? Is the media here? I guess we have a limited media because of distancing. And some people think I did that on purpose. But we've been getting along with them reasonably well lately.
I just want to thank you all for coming back because you came back. This is a Republican group, largely, if not in all cases. You know, they look pretty Republican. I'm not sure about Devin. Let's just — you're a Republican, aren't you? (Laughter.) No, this is a very, very Republican group. And we appreciate you coming back. Hi, Debbie.
«Read the rest of this article»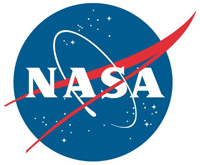 Pasadena, CA – NASA says the Antarctic Circumpolar Current flows in a loop around Antarctica, connecting the Atlantic Ocean, Pacific Ocean and Indian Ocean. It is one of the most significant ocean currents in our climate system because it facilitates the exchange of heat and other properties among the oceans it links.
But how the current transfers heat, particularly vertically from the top layer of the ocean to the bottom layers and vice versa, is still not fully understood. This current is very turbulent, producing eddies – swirling vortices of water similar to storms in the atmosphere – between 30 to 125 miles (50 to 200 kilometers) in diameter.
«Read the rest of this article»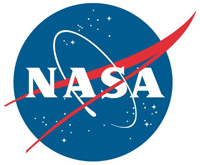 Pasadena, CA – NASA's Apollo 11 command module Columbia splashed down in the Pacific Ocean, fulfilling President John F. Kennedy's goal to land a man on the Moon and return him safely to Earth on July 24th, 1969.
Among the mission's many firsts was the acquisition and return of the first samples from another celestial body. Findings based on the 47 pounds (21.5 kilograms) of lunar rock and soil rewrote the textbooks on both the Moon and solar system, and the samples are still being studied today by researchers using new and more sensitive instruments.
«Read the rest of this article»
NASA Headquarters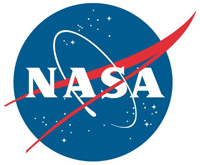 Washington, D.C. – After making 18 orbits of Earth since its launch early Saturday morning, NASA reports the Crew Dragon spacecraft successfully attached to the International Space Station's Harmony module forward port via "soft capture" at 4:51am CST while the station was traveling more than 250 miles over the Pacific Ocean, just north of New Zealand.
As the spacecraft approached the space station, it demonstrated its automated control and maneuvering capabilities by arriving in place at about 492 feet (150 meters) away from the orbital laboratory then reversing course and backing away from the station to 590 feet (180 meters) before the final docking sequence from about 65 feet (20 meters) away.
«Read the rest of this article»
NASA's Jet Propulsion Laboratory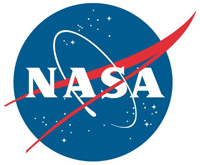 Pasadena, CA – New NASA satellite imagery captured a hot lava flow from fissure 8 of Hawaii's Kilauea volcano. The flow from fissure 8 extends from the Leilani Estates to the Pacific Ocean — with main ocean entry points near Ahalanui.
The imagery, from the Advanced Spaceborne Thermal Emission and Reflection (ASTER) radiometer instrument on NASA's Terra satellite, was taken on Wednesday, July 25th. Vegetation is shown in red, and clouds are white.
«Read the rest of this article»
NASA's Jet Propulsion Laboratory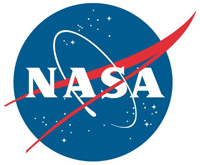 Pasadena, CA – Astronauts soon will have new experiments to conduct related to emergency navigation, DNA sequencing and ultra-cold atom research when the research arrives at the International Space Station following the 3:44am CDT (1:44 a.m. PDT) Monday launch of an Orbital ATK Cygnus spacecraft.
Cygnus lifted off on an Antares 230 rocket from NASA's Wallops Flight Facility in Virginia on Orbital ATK's ninth cargo mission under NASA's Commercial Resupply Services contract. The spacecraft is carrying about 7,400 pounds of research equipment, cargo and supplies that will support dozens of the more than 250 investigations underway on the space station.
«Read the rest of this article»
Written by Carol Rasmussen
NASA's Earth Science News Team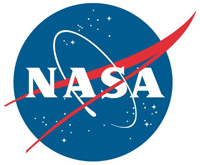 Washington, D.C. – On January 31st, NASA ended the Tropospheric Emission Spectrometer's (TES) almost 14-year career of discovery. Launched in 2004 on NASA's Aura spacecraft, TES was the first instrument designed to monitor ozone in the lowest layers of the atmosphere directly from space. Its high-resolution observations led to new measurements of atmospheric gases that have altered our understanding of the Earth system.
TES was planned for a five-year mission but far outlasted that term.
«Read the rest of this article»
NASA Headquarters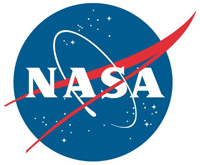 Washington, D.C. – NASA's new deep space exploration systems will send crew 40,000 miles beyond the Moon, and return them safely home. After traveling through space at 25,000 miles per hour, the Orion spacecraft will slow to 300 mph after it passes through the Earth's atmosphere. The spacecraft then slows down to 20 mph before it safely splashes down in the Pacific Ocean.
When astronauts come back from deep space, they will need to be picked up as quickly as possible. That's where Kennedy Space Center's NASA Recovery Team comes in.
«Read the rest of this article»