Topic: Pasadena CA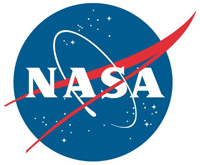 Pasadena, CA – NASA says the Antarctic Circumpolar Current flows in a loop around Antarctica, connecting the Atlantic Ocean, Pacific Ocean and Indian Ocean. It is one of the most significant ocean currents in our climate system because it facilitates the exchange of heat and other properties among the oceans it links.
But how the current transfers heat, particularly vertically from the top layer of the ocean to the bottom layers and vice versa, is still not fully understood. This current is very turbulent, producing eddies – swirling vortices of water similar to storms in the atmosphere – between 30 to 125 miles (50 to 200 kilometers) in diameter.
«Read the rest of this article»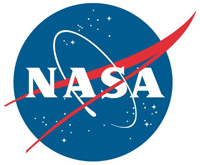 Pasadena, CA – Shortly after NASA's OSIRIS-REx spacecraft arrived at asteroid Bennu, an unexpected discovery by the mission's science team revealed that the asteroid could be active, or consistently discharging particles into space. The ongoing examination of Bennu – and its sample that will eventually be returned to Earth – could potentially shed light on why this intriguing phenomenon is occurring.
The OSIRIS-REx team first observed a particle-ejection event in images captured by the spacecraft's navigation cameras taken on January 6th, just a week after the spacecraft entered its first orbit around Bennu.
«Read the rest of this article»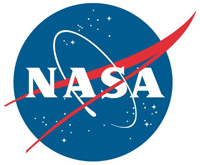 Pasadena, CA – NASA says dust storms are common on Mars. But every decade or so, something unpredictable happens: A series of runaway storms breaks out, covering the entire planet in a dusty haze.
Last year, a fleet of NASA spacecraft got a detailed look at the life cycle of the 2018 global dust storm that ended the Opportunity rover's mission. And while scientists are still puzzling over the data, two papers recently shed new light on a phenomenon observed within the storm: dust towers, or concentrated clouds of dust that warm in sunlight and rise high into the air.
«Read the rest of this article»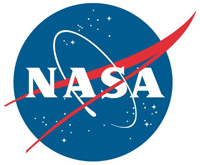 Pasadena, CA – NASA says the Earth's climate is changing, and the study of oceans is vital to understanding the effects of those changes on our future. For the first time, U.S and European agencies are preparing to launch a 10-year satellite mission to continue to study the clearest sign of global warming – rising sea levels.
The Sentinel-6/Jason-CS mission (short for Jason-Continuity of Service), will be the longest-running mission dedicated to answering the question: How much will Earth's oceans rise by 2030?
«Read the rest of this article»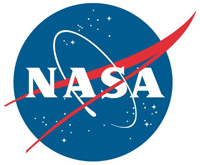 Pasadena, CA – NASA says fifty years ago today, during their second moonwalk, Charles "Pete" Conrad Jr. and Alan Bean became the first humans to reach out and touch a spacecraft that had previously landed on another celestial body.
NASA's 1969 Apollo 12 Moon mission and the upcoming Mars 2020 mission to the Red Planet may be separated by half a century and targets that are 100 million miles apart, but they share several mission goals unique in the annals of space exploration.
"We on the Mars 2020 project feel a special kinship with the crew of Apollo 12," said John McNamee, Mars 2020 project manager at NASA's Jet Propulsion Laboratory in Pasadena, California.
«Read the rest of this article»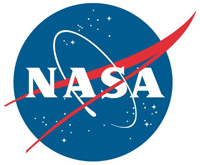 Pasadena, CA – NASA's little robotic explorer will be rolling into Antarctica this month to perform a gymnastic feat – driving upside down under sea ice.
BRUIE, or the Buoyant Rover for Under-Ice Exploration, is being developed for underwater exploration in extraterrestrial, icy waters by engineers at NASA's Jet Propulsion Laboratory in Pasadena, California. It will spend the next month testing its endurance at Australia's Casey research station in Antarctica, in preparation for a mission that could one day search for life in ocean worlds beyond Earth.
«Read the rest of this article»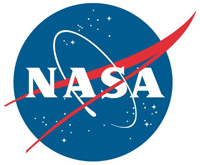 Washington, D.C. – NASA has released the first map showing the global geology of Saturn's largest moon, Titan, has been completed and fully reveals a dynamic world of dunes, lakes, plains, craters and other terrains.
Titan is the only planetary body in our solar system other than Earth known to have stable liquid on its surface. But instead of water raining down from clouds and filling lakes and seas as on Earth, on Titan what rains down is methane and ethane – hydrocarbons that we think of as gases but that behave as liquids in Titan's frigid climate.
«Read the rest of this article»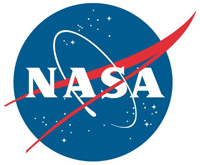 Pasadena, CA – NASA says even by the wild standards of the outer solar system, the strange orbits that carry Neptune's two innermost moons are unprecedented, according to newly published research.
Orbital dynamics experts are calling it a "dance of avoidance" performed by the tiny moons Naiad and Thalassa. The two are true partners, orbiting only about 1,150 miles (1,850 kilometers) apart. But they never get that close to each other; Naiad's orbit is tilted and perfectly timed. Every time it passes the slower-moving Thalassa, the two are about 2,200 miles (3,540 kilometers) apart.
«Read the rest of this article»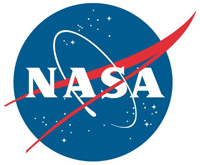 Pasadena, CA – Scientists with NASA's Mars 2020 rover have discovered what may be one of the best places to look for signs of ancient life in Jezero Crater, where the rover will land on February 18th, 2021.
A paper published today in the journal Icarus identifies distinct deposits of minerals called carbonates along the inner rim of Jezero, the site of a lake more than 3.5 billion years ago. On Earth, carbonates help form structures that are hardy enough to survive in fossil form for billions of years, including seashells, coral and some stromatolites – rocks formed on this planet by ancient microbial life along ancient shorelines, where sunlight and water were plentiful.
«Read the rest of this article»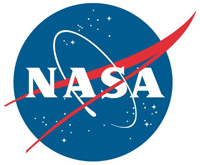 Pasadena, CA – NASA will contribute an instrument to a European space mission that will explore the atmospheres of hundreds of planets orbiting stars beyond our Sun, or exoplanets, for the first time.
The instrument, called the Contribution to ARIEL Spectroscopy of Exoplanets, or CASE, adds scientific capabilities to ESA's (the European Space Agency's) Atmospheric Remote-sensing Infrared Exoplanet Large-survey, or ARIEL, mission.
«Read the rest of this article»