Topic: Pasadena CA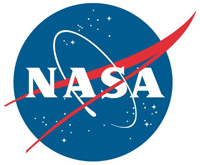 Pasadena, CA – On May 14th, 2021, the National Oceanic and Atmospheric Administration (NOAA) ship Okeanos Explorer will depart from Port Canaveral in Florida on a two-week expedition led by NOAA Ocean Exploration, featuring the technology demonstration of an autonomous underwater vehicle.
Called Orpheus, this new class of submersible robot will showcase a system that will help it find its way and identify interesting scientific features on the seafloor.
«Read the rest of this article»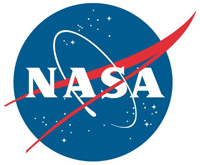 Pasadena, CA – Until recently, every spacecraft in history had made all of its measurements inside our heliosphere, the magnetic bubble inflated by our Sun. But on August 25th, 2012, NASA's Voyager 1 changed that.
As it crossed the heliosphere's boundary, it became the first human-made object to enter – and measure – interstellar space. Now eight years into its interstellar journey, a close listen of Voyager 1's data is yielding new insights into what that frontier is like.
«Read the rest of this article»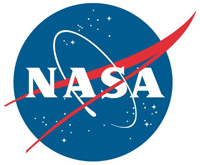 Pasadena, CA – NASA's Mars Perseverance rover has been busy serving as a communications base station for the Ingenuity Mars Helicopter and documenting the rotorcraft's historic flights. But the rover has also been busy focusing its science instruments on rocks that lay on the floor of Jezero Crater.
What insights they turn up will help scientists create a timeline of when an ancient lake formed there, when it dried, and when sediment began piling up in the delta that formed in the crater long ago. Understanding this timeline should help date rock samples – to be collected later in the mission – that might preserve a record of ancient microbes.
«Read the rest of this article»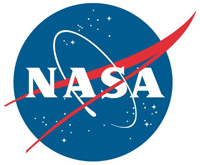 Washington, D.C. – For the first time, a spacecraft on another planet has recorded the sounds of a separate spacecraft. NASA's Perseverance Mars rover used one of its two microphones to listen as the Ingenuity helicopter flew for the fourth time on April 30th, 2021.
A new video combines footage of the solar-powered helicopter taken by Perseverance's Mastcam-Z imager with audio from a microphone belonging to the rover's SuperCam laser instrument.
«Read the rest of this article»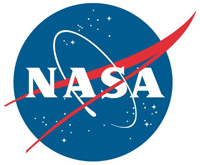 Pasadena, CA – How much water sloshes around in Earth's lakes, rivers, and oceans? And how does that figure change over time? The upcoming Surface Water and Ocean Topography (SWOT) mission plans to find out.
Targeting a late-2022 launch date, this SUV-size satellite will measure the height of Earth's water. SWOT will help researchers understand and track the volume and location of water – a finite resource – around the world, making NASA's first truly global survey of the planet's surface water.
«Read the rest of this article»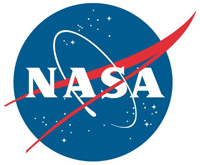 Pasadena, CA – After years of development, the Lunar Crater Radio Telescope (LCRT) project has been awarded $500,000 to support additional work as it enters Phase II of NASA's Innovative Advanced Concepts (NIAC) program. While not yet a NASA mission, the LCRT describes a mission concept that could transform humanity's view of the cosmos.
The LCRT's primary objective would be to measure the long-wavelength radio waves generated by the cosmic Dark Ages – a period that lasted for a few hundred million years after the Big Bang, but before the first stars blinked into existence.
«Read the rest of this article»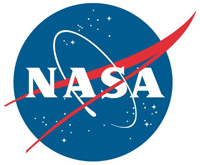 Washington, D.C. – NASA's Ingenuity Mars Helicopter has a new mission. Having proven that powered, controlled flight is possible on the Red Planet, the Ingenuity experiment will soon embark on a new operations demonstration phase, exploring how aerial scouting and other functions could benefit future exploration of Mars and other worlds.
This new phase will begin after the helicopter completes its next two flights. The decision to add an operations demonstration is a result of the Perseverance rover being ahead of schedule with the thorough checkout of all vehicle systems since its February 18th landing, and its science team choosing a nearby patch of crater bed for its first detailed explorations.
«Read the rest of this article»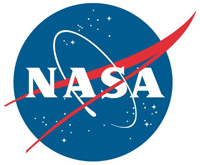 Pasadena, CA – NASA's Ingenuity Mars Helicopter continues to set records, flying faster and farther on Sunday, April 25th, 2021 than in any tests it went through on Earth. The helicopter took off at 3:31am CDT (1:31am PDT) , or 12:33pm local Mars time, rising 16 feet (5 meters) – the same altitude as its second flight.
Then it zipped downrange 164 feet (50 meters), just over half the length of a football field, reaching a top speed of 6.6 feet per second (2 meters per second).
«Read the rest of this article»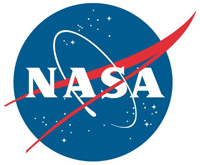 Pasadena, CA – Astronomers using data from NASA and ESA (European Space Agency) telescopes have released a new all-sky map of the outermost region of our galaxy. Known as the galactic halo, this area lies outside the swirling spiral arms that form the Milky Way's recognizable central disk and is sparsely populated with stars.
Though the halo may appear mostly empty, it is also predicted to contain a massive reservoir of dark matter, a mysterious and invisible substance thought to make up the bulk of all the mass in the universe.
«Read the rest of this article»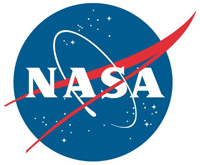 Washington, D.C. – The growing list of "firsts" for Perseverance, NASA's newest six-wheeled robot on the Martian surface, includes converting some of the Red Planet's thin, carbon dioxide-rich atmosphere into oxygen.
A toaster-size, experimental instrument aboard the NASA Mars Perseverance rover called the Mars Oxygen In-Situ Resource Utilization Experiment (MOXIE) accomplished the task. The test took place April 20th, the 60th Martian day, or sol, since the mission landed February 18th.
«Read the rest of this article»