Topic: Pasadena CA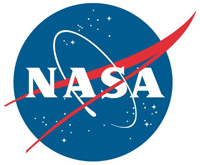 Greenbelt, MD – In a generic brick building on the northwestern edge of NASA's Goddard Space Flight Center campus in Greenbelt, Maryland, thousands of computers packed in racks the size of vending machines hum in a deafening chorus of data crunching. Day and night, they spit out 7 quadrillion calculations per second.
These machines collectively are known as NASA's Discover supercomputer and they are tasked with running sophisticated climate models to predict Earth's future climate.
«Read the rest of this article»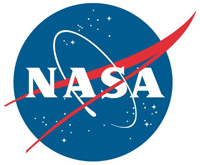 Pasadena, CA – NASA says massive gas giants called "hot Jupiters" – planets that orbit too close to their stars to sustain life – are some of the strangest worlds found beyond our solar system. New observations show that the hottest of them all is stranger still, prone to planetwide meltdowns so severe they tear apart the molecules that make up its atmosphere.
Called KELT-9b, the planet is an ultra-hot Jupiter, one of several varieties of exoplanets – planets around other stars – found in our galaxy. It weighs in at nearly three times the mass of our own Jupiter and orbits a star some 670 light-years away.
«Read the rest of this article»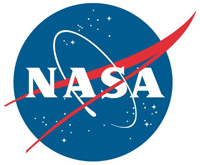 Pasadena, CA – NASA says that since a magnitude-6.4 earthquake struck Puerto Rico last week, aftershocks near its southwestern coast have been relentless. The frequency and intensity of the aftershocks continue to cause damage on this already-vulnerable part of the island.
NASA scientists are helping local and federal agencies assess the extent of that damage. Using synthetic aperture radar data from the Copernicus Sentinel-1 satellites operated by the European Space Agency (ESA), the Advanced Rapid Imaging and Analysis (ARIA) team at NASA's Jet Propulsion Laboratory and Caltech in Pasadena, California, created a new damage map that includes the southwestern coast near the main quake's epicenter.
«Read the rest of this article»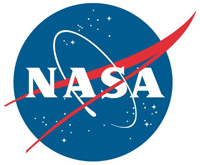 Greenbelt, MD – Astronomers and visualization specialists from NASA's Universe of Learning program have combined the visible, infrared and X-ray vision of NASA's Great Observatories to create a three-dimensional representation of the dynamic Crab Nebula, the tattered remains of an exploded star.
The multiwavelength computer graphics visualization is based on images from the NASA Chandra X-ray Observatory, the NASA Hubble Space Telescope and the NASA Spitzer Space Telescope.
«Read the rest of this article»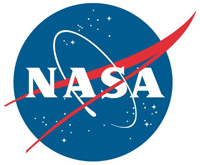 Washington, D.C. – NASA says one of the brightest and most massive star-forming regions in our galaxy, the Omega or Swan Nebula, came to resemble the shape resembling a swan's neck we see today only relatively recently.
New observations reveal that its regions formed separately over multiple eras of star birth. The new image from the Stratospheric Observatory for Infrared Astronomy, or SOFIA, is helping scientists chronicle the history and evolution of this well-studied nebula.
"The present-day nebula holds the secrets that reveal its past; we just need to be able to uncover them," said Wanggi Lim, a Universities Space Research Association scientist at the SOFIA Science Center at NASA's Ames Research Center in California's Silicon Valley.
«Read the rest of this article»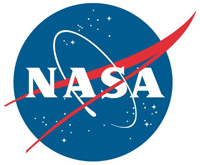 Pasadena, CA – Using NASA's Hubble Space Telescope and a new observing technique, astronomers have found that dark matter forms much smaller clumps than previously known. This result confirms one of the fundamental predictions of the widely accepted "cold dark matter" theory.
All galaxies, according to this theory, form and are embedded within clouds of dark matter. Dark matter itself consists of slow-moving, or "cold," particles that come together to form structures ranging from hundreds of thousands of times the mass of the Milky Way galaxy to clumps no more massive than the heft of a commercial airplane. (In this context, "cold" refers to the particles' speed.)
«Read the rest of this article»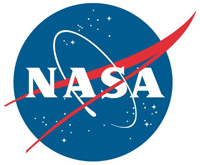 Greenbelt, MD – NASA's Transiting Exoplanet Survey Satellite (TESS) has discovered its first Earth-size planet in its star's habitable zone, the range of distances where conditions may be just right to allow the presence of liquid water on the surface. Scientists confirmed the find, called TOI 700 d, using NASA's Spitzer Space Telescope and have modeled the planet's potential environments to help inform future observations.
TOI 700 d is one of only a few Earth-size planets discovered in a star's habitable zone so far. Others include several planets in the TRAPPIST-1 system and other worlds discovered by NASA's Kepler Space Telescope.
«Read the rest of this article»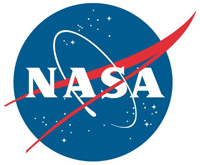 Pasadena, CA – Mission operators at NASA's Jet Propulsion Laboratory in Pasadena, California, have lost contact with the ASTERIA satellite, a briefcase-sized spacecraft designed to study planets outside our solar system.
The last successful communication with ASTERIA, short for Arcsecond Space Telescope Enabling Research in Astrophysics, was on December 5th; attempts to contact it are expected to continue into March 2020.
ASTERIA belongs to a category of satellites called CubeSats, which vary in size but are typically smaller than a suitcase.
«Read the rest of this article»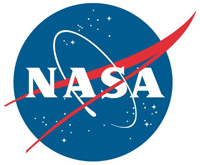 Pasadena, CA – NASA says our Milky Way galaxy has an elegant spiral shape with long arms filled with stars, but exactly how it took this form has long puzzled scientists. New observations of another galaxy are shedding light on how spiral-shaped galaxies like our own get their iconic shape.
Magnetic fields play a strong role in shaping these galaxies, according to research from the Stratospheric Observatory for Infrared Astronomy, or SOFIA. Scientists measured magnetic fields along the spiral arms of the galaxy called NGC 1068, or M77. The fields are shown as streamlines that closely follow the circling arms.
«Read the rest of this article»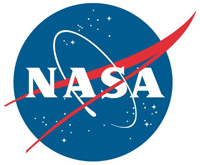 Washington, D.C. – In 2019, NASA celebrated the 50th anniversary of the agency's Apollo 11 Moon landing, the most historic moment in space exploration, while also making significant progress toward putting the first woman and next man on the Moon by 2024 under the Artemis program.
Through America's Moon to Mars exploration approach, Artemis gained bipartisan support this year among members of Congress, the U.S aerospace industry, as well as with international partners, including Canada, Australia, and Japan, and member states of the European Space Agency.
«Read the rest of this article»