Topic: Printers Alley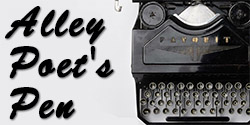 Nashville, TN – For Rent: I saw the photo of the little cottage house kitchen flashing at me from the screen of my Ipad. It had a warmth I could feel from its vintage 1947 age, but was renovated smartly with granite counters and white painted cabinets.
There was a window above the sink that looked out to a yard (always a rule for every house I've ever lived in) with streams of light shining in, and it was there I could see the tree. Thick, old, and jutting up grandly, ignoring the busy road with cars gliding by frequently, and casting shade on the "tear-down-turned modern house" that was going up next door.
«Read the rest of this article»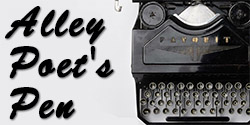 Nashville, TN – Did you ever have the dream where you discover there are other rooms in your house that you knew nothing about? This month marks my third anniversary in Nashville, and I feel a bit like I've been living in those "other rooms" for three full years. They are foreign and yet increasingly familiar the longer I stay in the south.
They say Nashville is a "five-year town," but that's for songwriters and artists looking to sign a deal. Many musicians mark each year in Music City as a reflective milestone, marking the highs and lows, wins and losses, in a tough, and often unforgiving town. To be honest, I never thought Nashville would even be a six-month town. You see, I never expected to actually live here.
«Read the rest of this article»
*One of an occasional series of profiles that Alley Poet likes to pen of local businesses and people who make Downtown Nashville unique…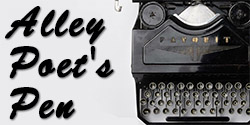 Nashville, TN – They say that color and variety make a good neighborhood or city scape. Places where your eye has something stimulating to land on can invigorate a walk, or even change a person's perspective. Most of you know I walk the Downtown Nashville city streets every day.
In spite of the bulldozing going on in Midtown and the subsequent "homogenizing" factor such overdevelopment brings, downtown (and I know, I know East Nashvillians, you've got a major indie factor!!) still seems to have its share of local flavor. One place that never disappoints is Karma Clothing on 3rd and Church.
«Read the rest of this article»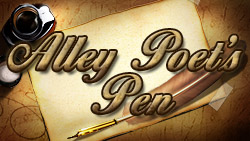 Nashville, TN – About two years ago, not long after I made the move to Nashville, a poet friend, and fellow alum of the Wilkes University MA/MFA Creative Writing Program, Kait, turned me on to a "poemer" in New York City.  (Or more specifically: Bill Keys's unique story and Facebook Page "Poems While You Wait.")
First thing you have to know about Kait: she's a free spirit and wears broad, impossibly large hats atop her long brown hair.  She writes poems and plays and wears red lipstick, which if it's not applied already, will be whipped out of her purse and slicked on just before a photo is taken.
«Read the rest of this article»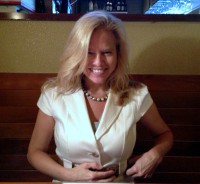 Nashville, TN – This is a column about how the past can catch up with the future in the blink of an eye: how something you thought was in place forever, can suddenly change and possibly disappear. I'm not talking about a relationship. They can develop and vanish, of course. No, I'm talking about the built environment around us.
Think about it; we walk down our same streets or blocks most every day, passing the same stores, wave back to the same people outside their home or shops—and in general—we expect things to stay the way they are.
«Read the rest of this article»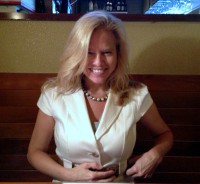 Nashville, TN – As you know by now from my columns, Printers Alley, where I live and write is literally the "home of the blues" as the famed Bourbon Street Blues and Boogie Bar is situated right in the heart of the bustling historic district of downtown off Church Street. And though there are a few regulars here who are declared (or claim) to be the "mayor of the alley," only one man is king of the blues in these parts: Gil Gann, "the man."
If you've walked through the alley only once, you've likely seen him in his signature performing regalia of top hat and black cotton matching shirt and pants—either putting out the signs for the club, sitting on the café chairs outside grabbing a smoke, or where he weaves his daily magic "on da porch" as they call the famed stage at Bourbon.
«Read the rest of this article»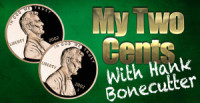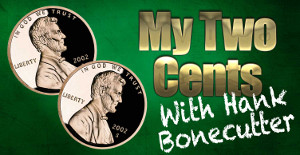 Clarksville, TN – When Demetria Kalodimos arrived in Nashville in 1984, little did she know that she had just landed her dream job.
This bright-eyed 23 year old, with a proud Greek heritage, from the suburbs of Chicago, was about to join one of the most storied news organizations in the business, in Nashville, Tennessee,  WSMV, Channel 4.
Now, after thirty years as one of Nashville's most decorated journalists, she has no intention of slowing down.
«Read the rest of this article»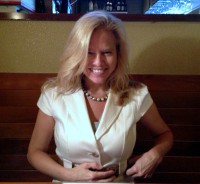 Nashville, TN – I said I'd be hip. I promised writing about culture and clubs; poetry and songwriters, and maybe even turn you on to the latest dive bar I've visited or a hidden-away café full of charm.  But then while I wasn't looking, lights and wreaths went up on Church Street, 2nd Avenue took on an even more twinkly golden glow, and Printers Alley became bejeweled with lights and blown-up Santas.
Since we last met here, we were catapulted headlong into the Christmas season. And we all know Christmas isn't hip. «Read the rest of this article»
Nashville, TN – Hello to the readers of Clarksville Online! My name is Sandee Gertz and I'm a writer, poet, and distracted observer of everything by the side of the road. And in my new Music City home in the middle of Downtown Nashville, I've found there is plenty to excite, inspire, shock, and plain old fascinate here in the most urban place I've ever lived.
The diversity of the music, culture, art (and street life) is endless.
«Read the rest of this article»