Topic: Psalm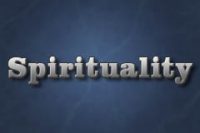 Murfreesboro, TN – In the past year, I graduated from college with a four-year bachelor's degree, moved to a new city, and began applying for jobs. I quickly realized that four years of college means nothing in most cases, seventeen is the preferred number of years of experience most employers want, and the only jobs I was qualified for were Lyft driving and folding clothes at Old Navy.
Yes, this sounds incredibly pessimistic. But let's be honest here – anyone over the age of 22 has experienced this in some way. And if you haven't experienced this in the business world, you still know the feeling. It is the heartache of unmet expectations, the sorrow of unfulfilled desires.
«Read the rest of this article»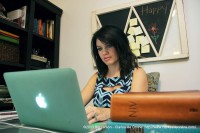 Clarksville, TN – April is child abuse awareness month. There are many ways we can become involved in helping in our community, and it starts in our own homes and neighborhoods.
According to Domestic Violence Statistics, "Around the world, at least one in every three women has been beaten, coerced into sex or otherwise abused during her lifetime. «Read the rest of this article»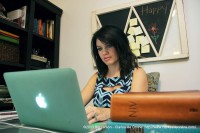 "When I consider your heavens,
the work of your fingers,
the moon and the stars,
which you have set in place,
what is mankind that you are mindful of them,
human beings that you care for them?
You have made them a little lower than the angels and crowned them with glory and honor.
You made them rulers over the works of your hands;
you put everything under their feet:"
~Psalm 8:3-6
«Read the rest of this article»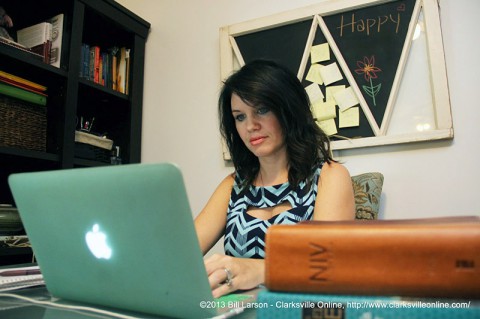 Clarksville, TN – I was late to the party. I was in my 30s before I started reading the Bible. I mean, I had touched them here and there, even opened them once or twice, and had somehow memorized the 23rd Psalm from hearing people speak it at funerals or in movies. So basically, I knew nothing.
I have been going to church weekly for about 7 years. And about three years ago, I got the calling to go to grad school to learn how to counsel people biblically. I have always been an adviser and helper. But I wanted to know how to help people in a more meaningful, less self-serving (for me and for them) way.
«Read the rest of this article»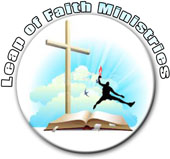 Clarksville, TN – "The joy of the Lord is your strength" (Nehemiah 8:10 NKJV) No wonder Jesus desired so strongly that His disciples understand that He had come, not just to buy their salvation through the cross, but also to provide them with His joy. Jesus told His disciples.
"You haven't done this before. Ask, using my name, and you will receive, and you will have abundant joy." (John 16:24 Living)
The joy of the Lord is ours for the asking. Jesus prayed for us. "But now I come to You, and these things I speak in the world, that they may have My joy fulfilled in themselves." (John 17:13 NKJV) «Read the rest of this article»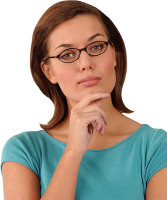 Clarksville, TN – The chitter chatter about our gray hair, our short hair, our too thin of hair…it's just the tip of the iceberg. Women can talk about matters of vanity "till the cows come home." For Pete's sake, where are those cows already?
Lulls in conversation drift from stuff that matters (God, family, career, community) to things that clearly don't matter as much (hair, weight, aging, clothes). I am not saying that those conversations are inherently bad; I am saying that it is "small talk" with big consequences. I believe that our conversations drive our vanity and ultimately our insecurities as women. «Read the rest of this article»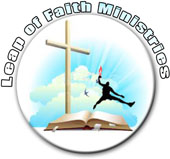 Clarksville, TN – Do you believe God made you the way you are for a reason? And put you where you are because He wants you to be there? Stop and think about it. If you are like me and everybody else I know, you are surrounded by many kinds of circumstances and you are reacting to them.
As children of God we can have authority over our circumstances. Think of yourself standing in the surf with the water up to your armpits and here comes a big wave. If you don't know much about waves you may try to run from it, but it will suck you back and throw you down with a thundering force. Helplessly you tumble around, gasping, and fighting for breath until you emerge in shallow water, bruised and dropping like a drowning kitten. «Read the rest of this article»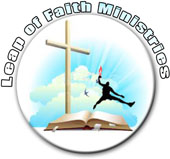 Clarksville, TN – Good things can be perverted and therefore it comes between us and God, making true praise impossible. It may be different in each person's life, but it can be identified by asking a few questions. What do you think you have to have in order to be happy and live successfully?
Most Christians answer quickly, "Jesus Christ, of course." But is Jesus really all you need? You may say "Yes", but are you acting as if deep down you believe you need Jesus plus something? «Read the rest of this article»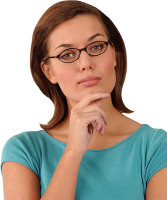 Clarksville, TN – I do a lot of stuff. I am a wife, a mother of 2 (fantastic boys!), a student, a business owner/manager, a writer, a jail mentoring coordinator, a volunteer church leader, and budding lover of fitness (I didn't count that last one as a job, by the way).
Now I'm not bragging. That would be foolish. Most people think I am crazy to do so much, and I wouldn't be ashamed to agree with them. But quantity is not what I aim to talk about; quality is.
Here's the issue: Expectations vary. Confusion ensues. Insecurities compound. A very wise man once said, "It's not easy being green." I say, it's easier to be green, than it is to be me sometimes. Green is green, all the time. «Read the rest of this article»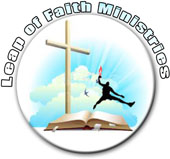 Clarksville, TN – The most common form of drug abuse is alcohol. It provides a temporary high, a chance to forget the problems of the moment, and a relief from tension. But, like other drugs it is demoralizing and destructive.
God's original intention was that wine should be enjoyed by men and women, but in moderation. (Psalm 104:15) He warns against overuse that results in the loss of ability to make proper decisions. (Proverb 31:4-5; Hosea 4:11) «Read the rest of this article»