Topic: Publix Super Markets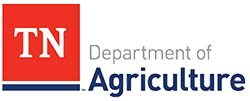 Nashville, TN – Families faced with food insecurity during the COVID-19 Coronavirus pandemic are finding relief from food banks, retailers and producers, and there are more donations on the way.
The Tennessee Department of Agriculture (TDA) recently joined representatives from Weigel's Convenience Stores, Mayfield Dairy, the Randy Davis Memorial Milk Fund, the Tennessee Dairy Promotion Committee, and Tennessee food banks affiliated with Feeding America for donation announcements.
«Read the rest of this article»
Nashville, TN – Families from all over Middle Tennessee will be hopping to Nashville Zoo for the 20th annual Eggstravaganzoo. The spring festival that boasts the largest egg hunt in town is set for Saturday, March 31st, 2018 from 9:00am – 4:00pm.
During Eggstravaganzoo, kids can partake in one of 10 scheduled egg hunts held throughout the day on the Festival Field.
Other activities throughout the day include a Zoo-wide hunt for golden eggs, animal egg hunts, bounce houses, face painting and sponsor-provided activities.
«Read the rest of this article»
Three week register donation drive runs from April 9th-30th
Nashville, TN – More than 21 years ago, a small group of Publix associates in Gainesville, Florida signed up to walk and raise funds for the March of Dimes to help make a difference and improve the health of babies.
Today, that team has grown into a full company campaign, with over 179,000 associates in 1,111 stores, and with the support of their customers, Publix has raised more than $57 million to help give every baby a fighting chance.
«Read the rest of this article»
Celebrating 20 Years of Supporting Stronger, Healthier Babies
Nashville, TN – For two decades, Publix Super Markets, Inc. has worked alongside the March of Dimes to give all babies a healthy start in life.
This year, during their annual three week in-store March for Babies fundraising campaign, Publix customers and associates raised $6,050,470, an 18 percent increase from 2014, bringing their 20 year total to an impressive contribution of $57 million for stronger, healthier babies.
«Read the rest of this article»
Nashville, TN – Come welcome the arrival of fall at Nashville Zoo's Harvest Days set for September 27th and 28th. The annual festival celebrating the tradition of harvest season features live music, activities, special animal presentations and more.
Harvest Days take place around the Zoo's Croft Home. Blacksmiths, weavers, woodcarvers and other artisans will be demonstrating 19th century trades, while guests try their hand at old-time activities, such as cider making and butter churning.
«Read the rest of this article»
Clarksville, TN – The final day of the 2012 Rivers and Spires Festival on Saturday opened with unseasonably cooler weather to the point of being really chilly.  Warm coats, hats, and/or gloves were the order of the day.  Turnout started out slow, and might have been a little bit depressed over all from previous years as a result, but the people who did come out had a really great time!
Arriving around 11:00am, I found dribs and drabs of people mostly scattered around the various stages. As the morning progressed the numbers steadily increased. I made my way up strawberry alley and watched a vendor playing with one of the many items he had for sale. «Read the rest of this article»