Topic: Red Giant Star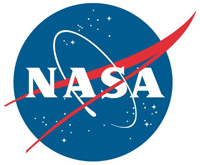 Pasadena, CA – An international team of astronomers using NASA's Transiting Exoplanet Survey Satellite (TESS) and retired Spitzer Space Telescope has reported what may be the first intact planet found closely orbiting a white dwarf, the dense leftover of a Sun-like star, only 40% larger than Earth.
The Jupiter-size object, called WD 1856 b, is about seven times larger than the white dwarf, named WD 1856+534. It circles this stellar cinder every 34 hours, more than 60 times faster than Mercury orbits our Sun.
«Read the rest of this article»
NASA Headquarters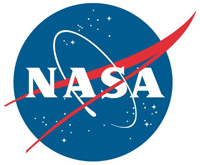 Washington, D.C. – Dust particles form as dying red giant stars throw off material and become part of interstellar clouds of various sizes, densities and temperatures. This cosmic dust is then destroyed by supernova blast waves, which propagate through space at more than 6,000 miles per second (10,000 km/sec)!
Supernova explosions are among the most powerful events in the universe, with a peak brightness equivalent to the light from billions of individual stars. The explosion also produces a blast wave that destroys almost everything in its path, including dust in the surrounding interstellar medium, the space between the stars.
«Read the rest of this article»
Written by Whitney Clavin
NASA's Jet Propulsion Laboratory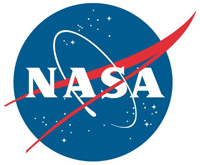 Pasadena, CA – Supernovas are often thought of as the tremendous explosions that mark the ends of massive stars' lives. While this is true, not all supernovas occur in this fashion. A common supernova class, called Type Ia, involves the detonation of white dwarfs — small, dense stars that are already dead.
New results from NASA's Spitzer Space Telescope have revealed a rare example of Type Ia explosion, in which a dead star "fed" off an aging star like a cosmic zombie, triggering a blast. The results help researchers piece together how these powerful and diverse events occur.
«Read the rest of this article»
Written by Dr. Tony Phillips
Science at NASA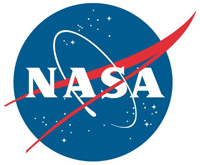 Washington, D.C. – An international team of astronomers has caught a star in the act of devouring one of its planets. BD+48 740, a red giant they observed using the 9.2-meter Hobby-Eberly Telescope at the McDonald Observatory in Texas, appears to have the fumes of a scorched planet in its atmosphere. This is consistent with a rocky world, recently destroyed.
Could the same thing happen to Earth?
Yes indeed, says Alex Wolszczan, a member of the research team from Penn State University: "A similar fate may await the inner planets in our solar system when the sun becomes a red giant some five billion years from now."
«Read the rest of this article»
Written by Janet Anderson
NASA's Marshall Space Flight Center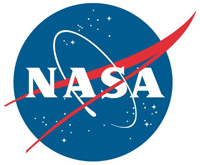 Huntsville, AL – An extraordinary outburst produced by a black hole in a nearby galaxy has provided direct evidence for a population of old, volatile stellar black holes.
The discovery, made by astronomers using NASA's Chandra X-ray Observatory, provides new insight into the nature of a mysterious class of black holes that can produce as much energy in X-rays as a million suns radiate at all wavelengths.
«Read the rest of this article»
Written by Whitney Clavin
NASA's Jet Propulsion Laboratory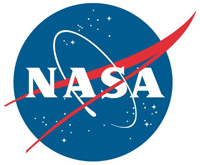 Pasadena, CA – Images from NASA's Wide-field Infrared Survey Explorer (WISE) reveal an old star in the throes of a fiery outburst, spraying the cosmos with dust. The findings offer a rare, real-time look at the process by which stars like our sun seed the universe with building blocks for other stars, planets and even life.
The star, catalogued as WISE J180956.27-330500.2, was discovered in images taken during the WISE survey in 2010, the most detailed infrared survey to date of the entire celestial sky. It stood out from other objects because it glowed brightly with infrared light. When compared to images taken more than 20 years ago, astronomers found the star was 100 times brighter.
«Read the rest of this article»