Topic: San Diego State University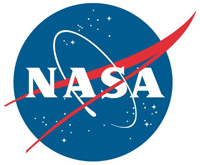 Greenbelt, MD – In 2019, when Wolf Cukier finished his junior year at Scarsdale High School in New York, he joined NASA's Goddard Space Flight Center in Greenbelt, Maryland, as a summer intern. His job was to examine variations in star brightness captured by NASA's Transiting Exoplanet Survey Satellite (TESS) and uploaded to the Planet Hunters TESS citizen science project.
"I was looking through the data for everything the volunteers had flagged as an eclipsing binary, a system where two stars circle around each other and from our view eclipse each other every orbit," Cukier said.
«Read the rest of this article»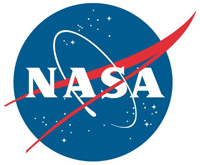 Mountain View, CA – Astronomers have discovered a third planet in the Kepler-47 system, securing the system's title as the most interesting of the binary-star worlds. Using data from the NASA Kepler space telescope, a team of researchers, led by astronomers at San Diego State University, detected the new Neptune-to-Saturn-size planet orbiting between two previously known planets.
With its three planets orbiting two suns, Kepler-47 is the only known multi-planet circumbinary system. Circumbinary planets are those that orbit two stars.
«Read the rest of this article»
Written by Alan Buis
NASA's Jet Propulsion Laboratory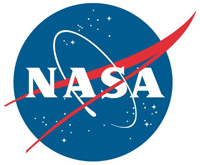 Pasadena, CA – The amount of methane gas escaping from the ground during the long cold period in the Arctic each year and entering Earth's atmosphere is likely much higher than estimated by current carbon cycle models, concludes a major new study led by San Diego State University and including scientists from NASA's Jet Propulsion Laboratory, Pasadena, California.
On November 12th, 2015, NASA's Carbon in Arctic Reservoirs Vulnerability Experiment (CARVE) completed its final aircraft flight.
«Read the rest of this article»
Written by Michele Johnson
NASA's Ames Research Center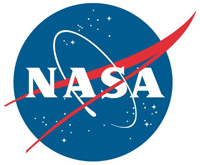 Moffett Field, CA – Coming less than a year after the announcement of the first circumbinary planet, Kepler-16b, NASA's Kepler mission has discovered multiple transiting planets orbiting two suns for the first time. This system, known as a circumbinary planetary system, is 4,900 light-years from Earth in the constellation Cygnus.
This discovery proves that more than one planet can form and persist in the stressful realm of a binary star and demonstrates the diversity of planetary systems in our galaxy.
«Read the rest of this article»
Austin Peay State University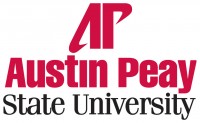 Clarksville, TN – Many faculty at Austin Peay State University were recognized Wednesday, August 22nd for their years of service to the University.
Dr. Bert Randall, professor of philosophy, has been a fixture on the APSU faculty for 40 years, joining APSU when there was a separate department of philosophy.
He received the 2011 APSU National Alumni Association's Distinguished Professor Award.
«Read the rest of this article»
Written by Michele Johnson
NASA Ames Research Center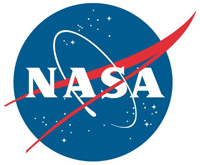 Moffett Field, CA – While long anticipated in both science and science fiction, the existence of a circumbinary planet — a planet orbiting two stars – like "Tatooine" portrayed in the film Star Wars more than 30 years ago, was not definitively established until the discovery of Kepler-16b, announced in September 2011.
Using data from NASA's Kepler mission, astronomers announced the discovery of two new double-star planet systems – Kepler-34 and Kepler-35 – at the 219th meeting of the American Astronomical Society in Austin, Texas, January 8th-12th, 2012.
«Read the rest of this article»

Nashville – Governor Phil Bredesen, Education Commissioner Timothy Webb and the Tennessee Department of Education launched the 2009-10 Middle and High School Reading Summit beginning today with a spotlight on promoting reading success.
"Reading is the key to a successful education," Governor Bredesen said. "While we have made reading a priority with early learning initiatives like Books from Birth, it's now time to apply that same level of focus to keep reading on the forefront for middle and high school students as we increase standards this year." «Read the rest of this article»