Topic: shop local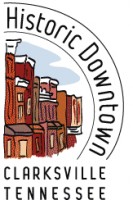 Clarksville, TN – The Annual Downtown Open House and Small Business Saturday event is scheduled for Saturday, November 26th during regular business hours.
The retail businesses are gearing up for the holiday season and hope you will be among those who have pledged to "Shop Local" this year.
Most businesses will be participating with special events, refreshments and door prizes.
Shoppers will be able to take advantage of this special day to enjoy the unhurried pace of shopping and find some of Clarksville's most unique, independently owned shops.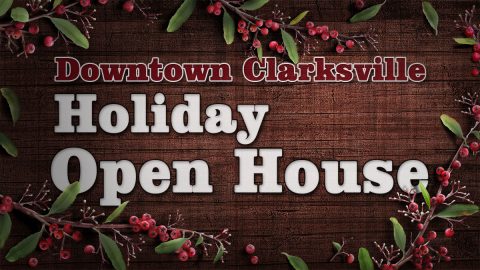 «Read the rest of this article»
Poll of dedicated local shoppers finds four out of ten women plan to shop independents this holiday season and reveals five of the top reasons why they do so all year long
Yonkers, NY – When shopping local, shoppers may have a few go-to stores, but there are sites and apps that can uncover other local gems in time for the holiday shopping season.
The December 2012 issue of ShopSmart, from Consumer Reports, identifies 11 sites and apps to help shoppers navigate their local businesses and even score discounts and deals. «Read the rest of this article»
Shoppers can invest in their communities, grow jobs at home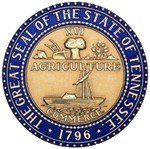 Clarksville, TN – 
State Senator Tim Barnes encouraged Tennesseans this week to shop locally and seek out Tennessee- and U.S.-made goods for family, friends and those in need this Christmas season.
"This has been another tough year for many of our neighbors and friends, including our local business owners," Barnes said. "By shopping locally, we can make a difference for the people receiving, selling and making our gifts this year."
«Read the rest of this article»
With each passing day, things are changing in Clarksville.  One of the best things about our community has been the rich history of family owned businesses.  A couple of them have closed this year and it makes me sad.
Swift Cleaners closed earlier in the year due to the changing trends of society and lack of business.  With locations on Crossland Avenue and Wilma Rudolph Boulevard, Swift Cleaners had been a Clarksville mainstay.
My family had a rich history in the cleaning business as my late grand father John Johnson owned the Clarksville Laundry.  At the time, it was one of the biggest businesses in town, and Johnson was a pillar of the community. «Read the rest of this article»

Clarksville-Montgomery County reported the highest sales tax collection in a fiscal year this year. The total collected for the 2009-2010 fiscal year was $48,148,168.21, which averaged out to $4,012,347.35 a month. This was an increase of $1,977,053.49 over and above the 2008-2009 fiscal year totals. Brenda Radford the Montgomery  County Trustee said, "Montgomery County, TN. wants to thank our residents for continuing to "Shop Local, Buy Local"."
The $48,148,168.21 in Sales Tax Revenue for 2009-2010 will be distributed as follows:

City of Clarksville: $11,762,260.45
Clarksville-Montgomery County School Operation: $33,293,704.75
School Debt Service: $3,092,203.01
Lately, the national economic news is rather bleak—there's even been the reluctant mention of the "R" word, but how does it apply to our area? Further, what can we do about it?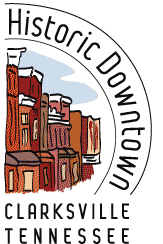 According to a new U.S. Census report, the Clarksville TN-KY Metropolitan Statistical Area is now the 10th-fastest growing MSA in the nation. Even though the national news may be depressing, our local economy is in good shape. Jimmy Settle, business editor for The Leaf Chronicle, says of the recent slow down in the residential market, "It's a temporary condition, and should be perceived as more of a correction in the market, than a troubling decline. The truth is, the economy in northern Middle Tennessee is currently one of the nation's best."
The other truth is the residents in Clarksville are doing more than their share when it comes to helping the economic growth for surrounding cities and counties. The numbers are quite staggering! (More on those numbers later . . .)
The entire nation is feeling the pain at the gas pump. Gas prices are at an all time high and climbing higher. We're all thinking about how to save gas, which will then make more money available for the necessary expenses and the extras; extras like dining out, shopping for clothes and home goods, entertainment, and more. Where will we be dropping those shopping and dining dollars? «Read the rest of this article»