Shoppers can invest in their communities, grow jobs at home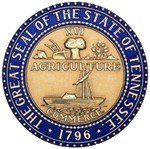 Clarksville, TN – 
State Senator Tim Barnes encouraged Tennesseans this week to shop locally and seek out Tennessee- and U.S.-made goods for family, friends and those in need this Christmas season.
"This has been another tough year for many of our neighbors and friends, including our local business owners," Barnes said. "By shopping locally, we can make a difference for the people receiving, selling and making our gifts this year."
Throughout the last decade, reports across the country show that community businesses account for greater
local economic impact
and more
charitable donations
than their out-of-state counterparts. When Tennessee-made products aren't available, buying American products is just as important: According to Moody's, if every American spent an extra $3.33 on U.S.-made goods each year, it would create
nearly 10,000 new jobs
.
Barnes encouraged shoppers to visit the
Pick Tennessee Products website
for gifts and suggestions for locally-sourced holiday party items. Tennesseans can also contact their local chambers of commerce for a list of area businesses.
"Of course, the easiest way to help our local and state economy is to stop in at our local stores and small businesses," Barnes said. "By supporting our friends and neighbors, we make our communities stronger and we grow jobs, which are some of the best gifts we can give this year."