Topic: Solar Radiation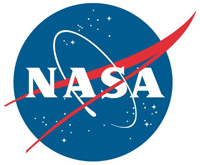 Washington, D.C. – University students and researchers working on a NASA mission orbiting a near-Earth asteroid have made an unexpected detection of a phenomenon 30 thousand light years away. Last fall, the student-built Regolith X-Ray Imaging Spectrometer (REXIS) onboard NASA's OSIRIS-REx spacecraft detected a newly flaring black hole in the constellation Columba while making observations off the limb of asteroid Bennu.
REXIS, a shoebox-sized student instrument, was designed to measure the X-rays that Bennu emits in response to incoming solar radiation. X-rays are a form of electromagnetic radiation, like visible light, but with much higher energy.
«Read the rest of this article»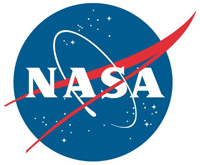 Pasadena, CA – NASA says dust storms are common on Mars. But every decade or so, something unpredictable happens: A series of runaway storms breaks out, covering the entire planet in a dusty haze.
Last year, a fleet of NASA spacecraft got a detailed look at the life cycle of the 2018 global dust storm that ended the Opportunity rover's mission. And while scientists are still puzzling over the data, two papers recently shed new light on a phenomenon observed within the storm: dust towers, or concentrated clouds of dust that warm in sunlight and rise high into the air.
«Read the rest of this article»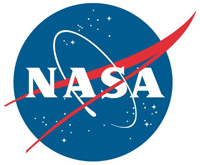 Greenbelt, MD – For the first time in the history of space exploration, NASA scientists have measured the seasonal changes in the gases that fill the air directly above the surface of Gale Crater on Mars.
As a result, they noticed something baffling: oxygen, the gas many Earth creatures use to breathe, behaves in a way that so far scientists cannot explain through any known chemical processes.
Over the course of three Mars years (or nearly six Earth years) an instrument in the Sample Analysis at Mars (SAM) portable chemistry lab inside the belly of NASA's Curiosity rover inhaled the air of Gale Crater and analyzed its composition.
«Read the rest of this article»
NASA's Jet Propulsion Laboratory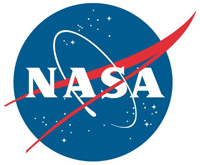 Pasadena, CA – Ever since NASA's Voyager 1 spacecraft flew past Jupiter in March, 1979, scientists have wondered about the origin of Jupiter's lightning. That encounter confirmed the existence of Jovian lightning, which had been theorized for centuries.
But when the venerable explorer hurtled by, the data showed that the lightning-associated radio signals didn't match the details of the radio signals produced by lightning here at Earth.
In a new paper published in Nature today, scientists from NASA's Juno mission describe the ways in which lightning on Jupiter is actually analogous to Earth's lightning. Although, in some ways, the two types of lightning are polar opposites.
«Read the rest of this article»
Written by Maria-José Viñas
?NASA's Earth Science News Team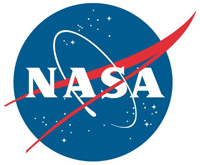 Washington, D.C. – Sea ice in the Arctic grew to its annual maximum extent last week, and joined 2015, 2016 and 2017 as the four lowest maximum extents on record, according to scientists at the NASA-supported National Snow and Ice Data Center (NSIDC) and NASA.
On March 17th, the Arctic sea ice cover peaked at 5.59 million square miles (14.48 million square kilometers), making it the second lowest maximum on record, at about 23,200 square miles (60,000 square kilometers) larger than the record low maximum reached on March 7th, 2017.
«Read the rest of this article»
Written by Dwayne Brown / Laurie Cantillo
NASA Headquarters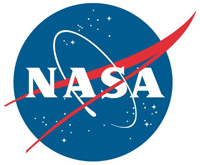 Washington, D.C. – An international team of astronomers led by NASA scientists successfully completed the first global exercise using a real asteroid to test global response capabilities.
Planning for the so-called "TC4 Observation Campaign" started in April, under the sponsorship of NASA's Planetary Defense Coordination Office. The exercise commenced in earnest in late July, when the European Southern Observatory's Very Large Telescope recovered the asteroid. The finale was a close approach to Earth in mid-October.
«Read the rest of this article»
Written by Eric Gillard
NASA Langley Research Center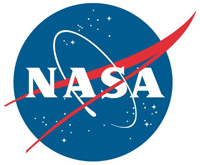 Hampton, VA – The Earth and its interconnected systems have always been a fascination for Norman Loeb.
"It's quite an interesting thing when you think about how energy is distributed and exchanged in various forms amongst Earth's atmosphere, ocean, land and snow surfaces," he said.
As the principal investigator of NASA's Radiaton Budget Science Project, Loeb oversees a series of space-borne instruments that measure reflected sunlight and thermal radiation emitted by the Earth. It gives him a chance to satisfy his curiosity about our home planet from NASA's Langley Research Center in Hampton, Virginia.
«Read the rest of this article»
Written by Abigail Nastan
MISR Communications and Applications Specialist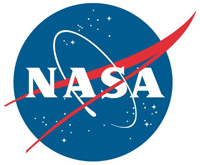 Pasadena, CA – During the 20th century, the average temperature of the continental United States rose by almost 1 degree Fahrenheit (0.5 degree Celsius) — everywhere, that is, except in the Southeast.
There, until the 1980s, the temperature actually decreased slightly. Climate scientists dubbed this peculiar phenomenon the "warming hole," and it was the cause of much speculation. But beginning in the 1990s, temperatures in the Southeast began to warm again, and in the early years of the 21st century this warming has accelerated.
«Read the rest of this article»
NASA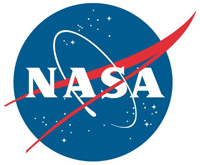 Washington, D.C. – Pressurization of the Bigelow Expandable Activity Module (BEAM) began at 4:34pm EDT, and the eight tanks filled with air completed full pressurization of the module 10 minutes later at 4:44pm. BEAM's pressure will be equalized with that of the International Space Station, where it will remain attached for a two-year test period.
The module measured just over 7 feet long and just under 7.75 feet in diameter in its packed configuration. BEAM now measures more than 13 feet long and about 10.5 feet in diameter to create 565 cubic feet of habitable volume. It weighs approximately 3,000 pounds.
«Read the rest of this article»
Written by Elizabeth Landau
NASA's Jet Propulsion Laboratory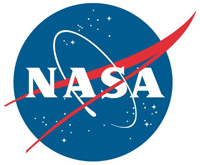 Pasadena, CA – The LISA Pathfinder spacecraft is on its way to space, having successfully launched from Kourou, French Guiana (December 3rd local time/December 2nd PST). On board is the state-of-the-art Disturbance Reduction System (DRS), a thruster technology developed at NASA's Jet Propulsion Laboratory, Pasadena, California.
LISA Pathfinder, led by the European Space Agency (ESA), is designed to test technologies that could one day detect gravitational waves. Gravitational waves, predicted by Einstein's theory of general relativity, are ripples in spacetime produced by any accelerating body.
«Read the rest of this article»