Topic: Solar System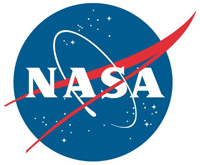 Pasadena, CA – NASA has authorized a mission extension for its Juno spacecraft exploring Jupiter. The agency's most distant planetary orbiter will now continue its investigation of the solar system's largest planet through September 2025, or until the spacecraft's end of life.
This expansion tasks Juno with becoming an explorer of the full Jovian system – Jupiter and its rings and moons – with multiple rendezvous planned for three of Jupiter's most intriguing Galilean moons: Ganymede, Europa, and Io.
«Read the rest of this article»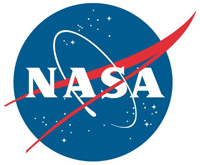 Washington, D.C. – NASA has chosen four small-scale astrophysics missions for further concept development in a new program called Pioneers. Through small satellites and scientific balloons, these selections enable new platforms for exploring cosmic phenomena such as galaxy evolution, exoplanets, high-energy neutrinos, and neutron star mergers.
"The principal investigators of these concept studies bring innovative, out-of-the-box thinking to the problem of how to do high-impact astrophysics experiments on a small budget," said Thomas H. Zurbuchen, associate administrator of NASA's Science Mission Directorate. "Each of the proposed experiments would do something no other NASA telescope or mission can do, filling important gaps in our understanding of the universe as a whole."
«Read the rest of this article»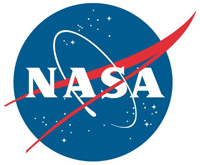 Greenbelt, MD – Lengthened to the size of a tennis court, the five-layer sunshield of NASA's fully assembled James Webb Space Telescope successfully completed a final series of large-scale deployment and tensioning tests. This milestone puts the observatory one step closer to its launch in 2021.
"This is one of Webb's biggest accomplishments in 2020," said Alphonso Stewart, Webb deployment systems lead for NASA's Goddard Space Flight Center in Greenbelt, Maryland.
«Read the rest of this article»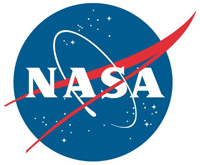 Washington, D.C. – Skywatchers are in for an end-of-year treat. What has become known popularly as the "Christmas Star" is an especially vibrant planetary conjunction easily visible in the evening sky over the next two weeks as the bright planets Jupiter and Saturn come together, culminating on the night of December 21st, 2020.
In 1610, Italian astronomer Galileo Galilei pointed his telescope to the night sky, discovering the four moons of Jupiter – Io, Europa, Ganymede, and Callisto. In that same year, Galileo also discovered a strange oval surrounding Saturn, which later observations determined to be its rings.
«Read the rest of this article»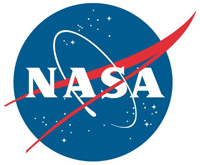 Greenbelt, MD – A planet in an unlikely orbit around a double star 336 light-years away may offer a clue to a mystery much closer to home: a hypothesized, distant body in our solar system dubbed "Planet Nine."
This is the first time that astronomers have been able to measure the motion of a massive Jupiter-like planet that is orbiting very far away from its host stars and visible debris disk. This disk is similar to our Kuiper Belt of small, icy bodies beyond Neptune.
«Read the rest of this article»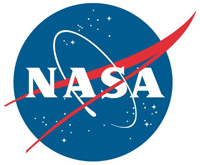 Greenbelt, MD – One of the first things people want to know before taking a trip is what the weather will be like wherever they are headed.
For Artemis astronauts traveling on missions to the Moon, two space weather instrument suites, NASA's HERMES and ESA's ERSA, will provide an early forecast. Weather in this case means energized, subatomic particles and electromagnetic fields hurtling through the solar system.
«Read the rest of this article»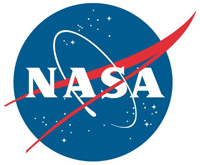 Mountain View, CA – Since astronomers confirmed the presence of planets beyond our solar system, called exoplanets, humanity has wondered how many could harbor life. Now, we're one step closer to finding an answer.
According to new research using data from NASA's retired planet-hunting mission, the Kepler space telescope, about half the stars similar in temperature to our Sun could have a rocky planet capable of supporting liquid water on its surface.
«Read the rest of this article»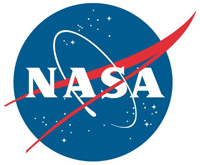 Greenbelt, MD – Only the two Voyager spacecraft have ever been there, and it took than more than 30 years of supersonic travel. It lies well past the orbit of Pluto, through the rocky Kuiper belt, and on for four times that distance. This realm, marked only by an invisible magnetic boundary, is where Sun-dominated space ends: the closest reaches of interstellar space.
In this stellar no-man's land, particles and light shed by our galaxy's 100 billion stars jostle with ancient remnants of the big bang. This mixture, the stuff between the stars, is known as the interstellar medium. Its contents record our solar system's distant past and may foretell hints of its future.
«Read the rest of this article»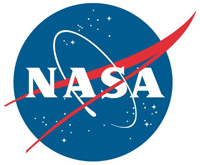 Greenbelt, MD – NASA scientists identified a molecule in Titan's atmosphere that has never been detected in any other atmosphere. In fact, many chemists have probably barely heard of it or know how to pronounce it: cyclopropenylidene, or C3H2. Scientists say that this simple carbon-based molecule may be a precursor to more complex compounds that could form or feed possible life on Titan.
Researchers found C3H2 by using a radio telescope observatory in northern Chile known as the Atacama Large Millimeter/submillimeter Array (ALMA).
«Read the rest of this article»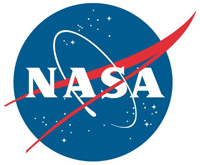 Washington, D.C. – NASA's telescope on an airplane, the Stratospheric Observatory for Infrared Astronomy, has provided a new glimpse of the chemistry in the inner region surrounding massive young stars where future planets could begin to form.
It found massive quantities of water and organic molecules in these swirling, disk-shaped clouds, offering new insights into how some of the key ingredients of life get incorporated into planets during the earliest stages of formation.
«Read the rest of this article»