Topic: Solar System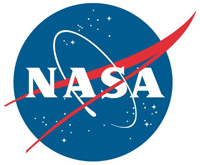 Washington, D.C. – NASA has released the first map showing the global geology of Saturn's largest moon, Titan, has been completed and fully reveals a dynamic world of dunes, lakes, plains, craters and other terrains.
Titan is the only planetary body in our solar system other than Earth known to have stable liquid on its surface. But instead of water raining down from clouds and filling lakes and seas as on Earth, on Titan what rains down is methane and ethane – hydrocarbons that we think of as gases but that behave as liquids in Titan's frigid climate.
«Read the rest of this article»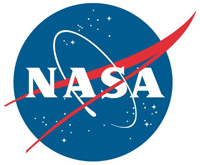 Pasadena, CA – NASA says even by the wild standards of the outer solar system, the strange orbits that carry Neptune's two innermost moons are unprecedented, according to newly published research.
Orbital dynamics experts are calling it a "dance of avoidance" performed by the tiny moons Naiad and Thalassa. The two are true partners, orbiting only about 1,150 miles (1,850 kilometers) apart. But they never get that close to each other; Naiad's orbit is tilted and perfectly timed. Every time it passes the slower-moving Thalassa, the two are about 2,200 miles (3,540 kilometers) apart.
«Read the rest of this article»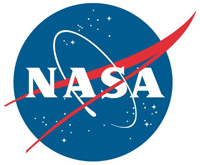 Mountain View, CA – NASA says a dramatic glimpse of the aftermath of a collision between two exoplanets is giving scientists a view at what can happen when planets crash into each other. A similar event in our own solar system may have formed our Moon.
Known as BD +20 307, this double-star system is more than 300 light years from Earth with stars that are at least one billion years old. Yet this mature system has shown signs of swirling dusty debris that is not cold, as would be expected around stars of this age. Rather, the debris is warm, reinforcing that it was made relatively recently by the impact of two planet-sized bodies.
«Read the rest of this article»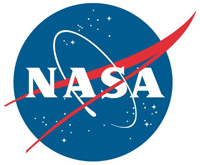 Greenbelt, MD – On Friday, October 18th, 2019, NASA's Lucy mission successfully completed its Critical Design Review.
During this review, Lucy team members presented the completed mission design, demonstrating that the team has met all the technical challenges of the mission and is ready to begin building hardware. After the review completion, NASA's independent review board provided a green light for proceeding into the fabrication/manufacturing stage of the mission.
«Read the rest of this article»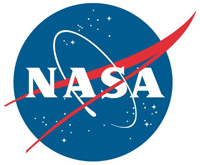 Greenbelt, MD – NASA says that out at the boundary of our solar system, pressure runs high. This pressure, the force plasma, magnetic fields and particles like ions, cosmic rays and electrons exert on one another when they flow and collide, was recently measured by scientists in totality for the first time — and it was found to be greater than expected.
Using observations of galactic cosmic rays — a type of highly energetic particle — from NASA's Voyager spacecraft scientists calculated the total pressure from particles in the outer region of the solar system, known as the heliosheath.
«Read the rest of this article»

Clarksville, TN – An Austin Peay State University (APSU) graduate is heading to the South Pole in January to perform seismology observations of the Solar System's largest planet. She'll be there – during winter – for 10 months.
«Read the rest of this article»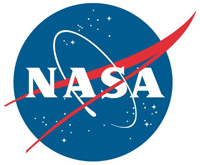 Pasadena, CA – NASA says a newly discovered comet has excited the astronomical community this week because it appears to have originated from outside the solar system. The object – designated C/2019 Q4 (Borisov) – was discovered on August 30th, 2019, by Gennady Borisov at the MARGO observatory in Nauchnij, Crimea.
The official confirmation that comet C/2019 Q4 is an interstellar comet has not yet been made, but if it is interstellar, it would be only the second such object detected. The first, 'Oumuamua, was observed and confirmed in October 2017.
«Read the rest of this article»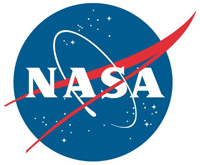 Greenbelt, MD – Its size and surface gravity are much larger than Earth's, and its radiation environment may be hostile, but a distant planet called K2-18b has captured the interest of scientists all over the world.
For the first time, researchers have detected water vapor signatures in the atmosphere of a planet beyond our solar system that resides in the "habitable zone," the region around a star in which liquid water could potentially pool on the surface of a rocky planet.
«Read the rest of this article»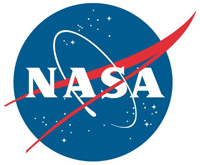 Pasadena, CA – The team behind NASA's InSight lander has named a Martian rock after the band: 'Rolling Stones Rock.' For decades, the music of The Rolling Stones has had a global reach here on Earth. Now, the band's influence extends all the way to Mars.
The Rolling Stones – Mick Jagger, Keith Richards, Charlie Watts and Ronnie Wood – were delighted with the news and commented, "What a wonderful way to celebrate the 'Stones No Filter' tour arriving in Pasadena. This is definitely a milestone in our long and eventful history. A huge thank you to everyone at NASA for making it happen."
«Read the rest of this article»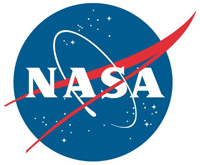 Pasadena, CA – NASA has announced the mission to explore Jupiter's moon Europa is a go.
An icy ocean world in our solar system that could tell us more about the potential for life on other worlds is coming into focus with confirmation of the Europa Clipper mission's next phase. The decision allows the mission to progress to completion of final design, followed by the construction and testing of the entire spacecraft and science payload.
«Read the rest of this article»