Topic: Solar System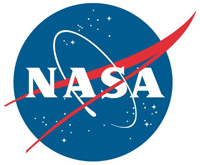 Greenbelt, MD – NASA's Wide Field Infrared Survey Telescope (WFIRST) will search for planets outside our solar system toward the center of our Milky Way galaxy, where most stars are. Studying the properties of exoplanet worlds will help us understand what planetary systems throughout the galaxy are like and how planets form and evolve.
Combining WFIRST's findings with results from NASA's Kepler and Transiting Exoplanet Survey Satellite (TESS) missions will complete the first planet census that is sensitive to a wide range of planet masses and orbits, bringing us a step closer to discovering habitable Earth-like worlds beyond our own.
«Read the rest of this article»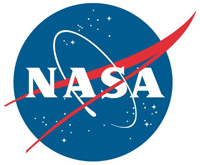 Pasadena, CA – NASA has selected a new mission to study how the Sun generates and releases giant space weather storms – known as solar particle storms – into planetary space.
Not only will such information improve understanding of how our solar system works, but it ultimately can help protect astronauts traveling to the Moon and Mars by providing better information on how the Sun's radiation affects the space environment they must travel through.
«Read the rest of this article»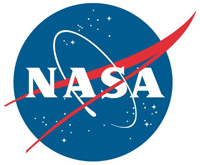 Pasadena, CA – Eight and a half years into its grand tour of the solar system, NASA's Voyager 2 spacecraft was ready for another encounter. It was January 24th, 1986, and soon it would meet the mysterious seventh planet, icy-cold Uranus.
Over the next few hours, Voyager 2 flew within 50,600 miles (81,433 kilometers) of Uranus' cloud tops, collecting data that revealed two new rings, 11 new moons and temperatures below minus 353 degrees Fahrenheit (minus 214 degrees Celsius). The dataset is still the only up-close measurements we have ever made of the planet.
«Read the rest of this article»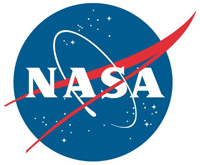 Washington, D.C. – NASA's Wide Field Infrared Survey Telescope (WFIRST) project has passed a critical programmatic and technical milestone, giving the mission the official green light to begin hardware development and testing.
The WFIRST space telescope will have a viewing area 100 times larger than that of NASA's Hubble Space Telescope, which will enable it to detect faint infrared signals from across the cosmos while also generating enormous panoramas of the universe, revealing secrets of dark energy, discovering planets outside our solar system (exoplanets), and addressing a host of other astrophysics and planetary science topics.
«Read the rest of this article»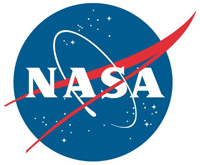 Washington, D.C. – Data from NASA's New Horizons mission are providing new insights into how planets and planetesimals – the building blocks of the planets – were formed.
The New Horizons spacecraft flew past the ancient Kuiper Belt object Arrokoth (2014 MU69) on January 1st, 2019, providing humankind's first close-up look at one of the icy remnants of solar system formation in the vast region beyond the orbit of Neptune.
«Read the rest of this article»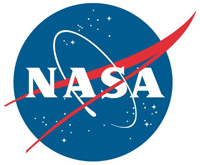 Pasadena, CA – NASA has selected four Discovery Program investigations to develop concept studies for new missions. Although they're not official missions yet and some ultimately may not be chosen to move forward, the selections focus on compelling targets and science that are not covered by NASA's active missions or recent selections. Final selections will be made next year.
NASA's Discovery Program invites scientists and engineers to assemble a team to design exciting planetary science missions that deepen what we know about the solar system and our place in it.
«Read the rest of this article»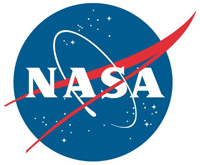 Greenbelt, MD – In February 2020, NASA's Solar Dynamics Observatory — SDO — is celebrating its 10th year in space. Over the past decade the spacecraft has kept a constant eye on the Sun, studying how the Sun creates solar activity and drives space weather — the dynamic conditions in space that impact the entire solar system, including Earth.
Since its launch on February 11th, 2010, SDO has collected millions of scientific images of our nearest star, giving scientists new insights into its workings.
«Read the rest of this article»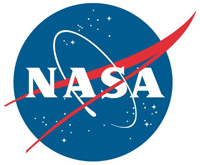 Washington, D.C. – NASA's Spitzer Space Telescope's mission has come to an end after more than 16 years studying the universe in infrared light, revealing new wonders in our solar system, our galaxy and beyond.
Mission engineers confirmed at about 2:30pm PT (4:30pm CT) Thursday the spacecraft was placed in safe mode, ceasing all science operations. After the decommissioning was confirmed, Spitzer Project Manager Joseph Hunt declared the mission had officially ended.
«Read the rest of this article»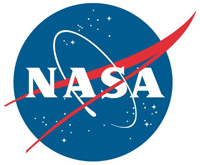 Greenbelt, MD – In a generic brick building on the northwestern edge of NASA's Goddard Space Flight Center campus in Greenbelt, Maryland, thousands of computers packed in racks the size of vending machines hum in a deafening chorus of data crunching. Day and night, they spit out 7 quadrillion calculations per second.
These machines collectively are known as NASA's Discover supercomputer and they are tasked with running sophisticated climate models to predict Earth's future climate.
«Read the rest of this article»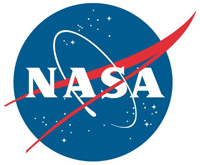 Pasadena, CA – NASA says massive gas giants called "hot Jupiters" – planets that orbit too close to their stars to sustain life – are some of the strangest worlds found beyond our solar system. New observations show that the hottest of them all is stranger still, prone to planetwide meltdowns so severe they tear apart the molecules that make up its atmosphere.
Called KELT-9b, the planet is an ultra-hot Jupiter, one of several varieties of exoplanets – planets around other stars – found in our galaxy. It weighs in at nearly three times the mass of our own Jupiter and orbits a star some 670 light-years away.
«Read the rest of this article»