Topic: Space Exploration
NASA Headquarters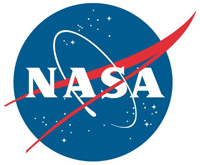 Washington, D.C. – As part of the agency's Exploration Campaign, NASA's Gateway will become the orbital outpost for robotic and human exploration operations in deep space. Built with commercial and international partners, the Gateway will support exploration on and near the Moon, and beyond, including Mars.
NASA released a draft solicitation through a Broad Agency Announcement (BAA) June 21st, 2018, for proposals for partnership for the first element of the Gateway. NASA is seeking a high-power, 50-kW solar electric propulsion (SEP) spacecraft to maintain the Gateway's position as well as move it between lunar orbits as needed.
«Read the rest of this article»
NASA Headquarters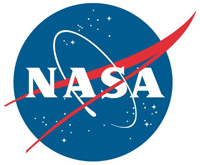 Washington, D.C. – July is always a good time to assess where U.S. human space exploration has been and where it's going. This year, July 20th marks the 40th anniversary of Viking, which in 1976 became the first spacecraft to land on Mars.
And just seven years — to the day — before Viking's amazing feat, humans first set foot on another world, when Neil Armstrong and Buzz Aldrin set the Apollo 11 lunar module Eagle down in the moon's Sea of Tranquility on July 20th, 1969.
«Read the rest of this article»
NASA Headquarters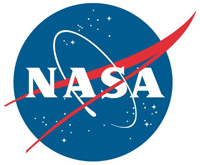 Washington, D.C. – The U.S. Postal Service has previewed the New Year's series of stamps highlighting NASA's Planetary Science program, including a do-over of a famous Pluto stamp commemorating the NASA New Horizons' historic 2015 flyby.
The Postal Service on Wednesday released a preview of its new 2016 stamps, which include an image of Pluto and the New Horizons spacecraft, eight new colorful Forever stamps of NASA images of solar system planets, a Global Forever stamp dedicated to Earth's moon as well as another postal treat for space fans: a tribute to 50 years of Star Trek.
«Read the rest of this article»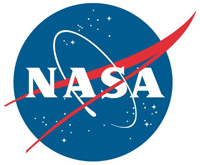 Washington, D.C. – NASA recently completed a major space technology development milestone by successfully testing a pressurized, large cryogenic propellant tank made of composite materials. The composite tank will enable the next generation of rockets and spacecraft needed for space exploration.
Cryogenic propellants are gasses chilled to subfreezing temperatures and condensed to form highly combustible liquids, providing high-energy propulsion solutions critical to future, long-term human exploration missions beyond low-Earth orbit.
«Read the rest of this article»