Topic: Space Telescope Science Institute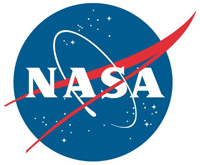 Greenbelt, MD – In celebration of the 31st anniversary of the launching of NASA's Hubble Space Telescope, astronomers aimed the renowned observatory at a brilliant "celebrity star," one of the brightest stars seen in our galaxy, surrounded by a glowing halo of gas and dust.
The price for the monster star's opulence is "living on the edge." The star, called AG Carinae, is waging a tug-of-war between gravity and radiation to avoid self-destruction.
«Read the rest of this article»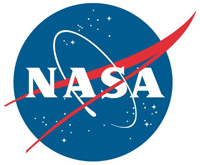 Washington, D.C. – NASA says the mystery surrounding the whereabouts of a supermassive black hole has deepened.
Despite searching with NASA's Chandra X-ray Observatory and Hubble Space Telescope, astronomers have no evidence that a distant black hole estimated to weigh between 3 billion and 100 billion times the mass of the Sun is anywhere to be found.
This missing black hole should be in the enormous galaxy in the center of the galaxy cluster Abell 2261, which is located about 2.7 billion light years from Earth.
«Read the rest of this article»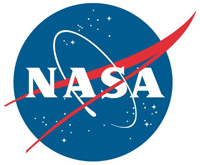 Pasadena, CA – An international team of astronomers using NASA's Transiting Exoplanet Survey Satellite (TESS) and retired Spitzer Space Telescope has reported what may be the first intact planet found closely orbiting a white dwarf, the dense leftover of a Sun-like star, only 40% larger than Earth.
The Jupiter-size object, called WD 1856 b, is about seven times larger than the white dwarf, named WD 1856+534. It circles this stellar cinder every 34 hours, more than 60 times faster than Mercury orbits our Sun.
«Read the rest of this article»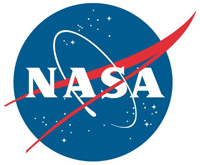 Greenbelt, MD – NASA says that as nuclear fusion engines, most stars live placid lives for hundreds of millions to billions of years. But near the end of their lives they can turn into crazy whirligigs, puffing off shells and jets of hot gas.
Astronomers have employed Hubble's full range of imaging capabilities to dissect such crazy fireworks happening in two nearby young planetary nebulas. NGC 6302 is dubbed the Butterfly Nebula because of its wing-like appearance. In addition, NGC 7027 resembles a jewel bug, an insect with a brilliantly colorful metallic shell.
«Read the rest of this article»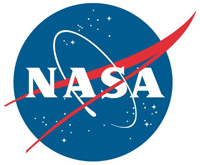 Greenbelt, MD – NASA's Hubble Space Telescope and the ground-based Gemini Observatory in Hawaii have teamed up with the Juno spacecraft to probe the mightiest storms in the solar system, taking place more than 500 million miles away on the giant planet Jupiter.
A team of researchers led by Michael Wong at the University of California, Berkeley, and including Amy Simon of NASA's Goddard Space Flight Center in Greenbelt, Maryland, and Imke de Pater also of UC Berkeley, are combining multiwavelength observations from Hubble and Gemini with close-up views from Juno's orbit about the monster planet, gaining new insights into turbulent weather on this distant world.
«Read the rest of this article»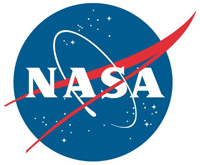 Washington, D.C. – Across NASA's many missions, thousands of scientists, engineers, and other experts and professionals all over the country are doing what they do best, but now from home offices and via video conferencing.
With most personnel supporting missions remotely to keep onsite staff at a minimal level in response to Coronavirus (COVID-19), the Agency is moving ahead strongly with everything from space exploration to using our technology and innovation to help inform policy makers.
«Read the rest of this article»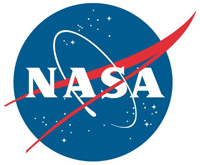 Greenbelt, MD – Astronomers have found the best evidence for the perpetrator of a cosmic homicide: a black hole of an elusive class known as "intermediate-mass," which betrayed its existence by tearing apart a wayward star that passed too close.
Weighing in at about 50,000 times the mass of our Sun, the black hole is smaller than the supermassive black holes (at millions or billions of solar masses) that lie at the cores of large galaxies, but larger than stellar-mass black holes formed by the collapse of a massive star.
«Read the rest of this article»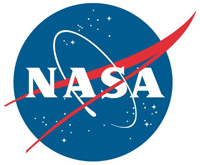 Greenbelt, MD – Using the unique capabilities of NASA's Hubble Space Telescope, a team of astronomers has discovered the most energetic outflows ever witnessed in the universe. They emanate from quasars and tear across interstellar space like tsunamis, wreaking havoc on the galaxies in which the quasars live.
Quasars are extremely remote celestial objects, emitting exceptionally large amounts of energy. Quasars contain supermassive black holes fueled by infalling matter that can shine 1,000 times brighter than their host galaxies of hundreds of billions of stars.
«Read the rest of this article»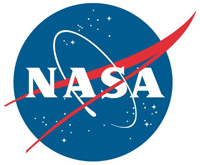 Greenbelt, MD – NASA says the behavior of one of nature's humblest creatures is helping astronomers probe the largest structures in the universe.
The single-cell organism, known as slime mold (Physarum polycephalum), builds complex filamentary networks in search of food, finding near-optimal pathways to connect different locations. In shaping the universe, gravity builds a vast cobweb structure of filaments tying galaxies and clusters of galaxies together along faint bridges hundreds of millions of light-years long.
«Read the rest of this article»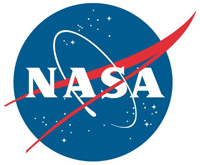 Washington, D.C. – NASA's Wide Field Infrared Survey Telescope (WFIRST) project has passed a critical programmatic and technical milestone, giving the mission the official green light to begin hardware development and testing.
The WFIRST space telescope will have a viewing area 100 times larger than that of NASA's Hubble Space Telescope, which will enable it to detect faint infrared signals from across the cosmos while also generating enormous panoramas of the universe, revealing secrets of dark energy, discovering planets outside our solar system (exoplanets), and addressing a host of other astrophysics and planetary science topics.
«Read the rest of this article»