Topic: Stephen King
New York, NY – Scholastic, the global children's publishing, education and media company, has acquired North American rights to 19-year-old Aija Mayrock's self-published ebook,
The Survival Guide to Bullying. The revised Scholastic edition (The Survival Guide to Bullying: Revised Edition) will be published simultaneously in paperback and ebook formats in July 2015, with a hardcover library edition to follow in September 2015.  The deal was negotiated by Debra Dorfman, VP and Publisher, Scholastic, and Jay Kramer for Aija Mayrock.
«Read the rest of this article»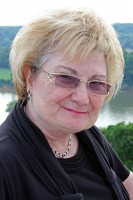 Clarksville, TN – Sue Freeman Culverhouse, long a staff-writer for ClarksvilleOnline.com, features eleven Tennessee authors in her new book. Tennessee Literary Luminaries: From Cormac McCarthy to Robert Penn Warren (The History Press, Charleston, SC, 2013). Her author website, www.sueculverhouse.com, links her readers to information about the book and her upcoming blog.
"I'm tired of people outside Tennessee believing that we're all wearing overalls without a shirt, chewing tobacco, going barefoot, toting six-shooters, and living off road kill," Culverhouse admits. "I want our youngsters to be proud of the literary heritage these and other Tennessee writers have contributed to the world of literature. All of the authors in my book have interesting lives in addition to having written not-to-be missed books."
«Read the rest of this article»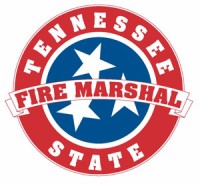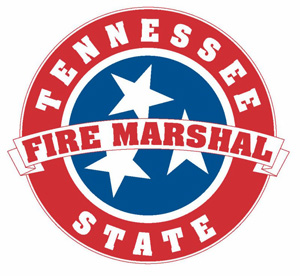 Nashville, TN – The Tennessee State Fire Marshal's Office is recognizing the statewide winners of the 2013 Fire Prevention Poster Contest and the 2013 Public Fire Educator of the Year. The winners will be honored at an awards banquet on January 25, 2014 at the Tennessee Fire and Codes Academy.
Each year, the Tennessee State Fire Marshal's Office holds a poster contest in an effort to raise fire safety awareness for one of Tennessee's most vulnerable groups, our children. «Read the rest of this article»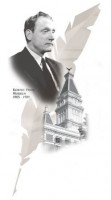 Clarksville, TN – Recently resigning from teaching at Vanderbilt University where she taught Italian, Women's Studies, English and Humanities, Tracy Barrett can now devote her time to creating more children's and young adult books. Her scholarly interests resulted in her Bachelor's degree in Classics-Archaeology from Brown University and a Master of Arts and Ph.D. In Medieval Italian Literature from the University of California at Berkeley.
A grant from the National Endowment for the Humanities to study medieval women writers led to the writing of her award-winning young-adult novel, Anna of Byzantium (Delacorte). Her most recent publications are King of Ithaka, a young-adult novel based on Homer's Odyssey; and the fourth book in The Sherlock Files, The Missing Heir (both Henry Holt). In September, Harcourt will publisher her young-adult retelling of the myth of the Minotaur, Dark of the Moon.
«Read the rest of this article»
Mystery, Crime and Thriller Novels are the genre most read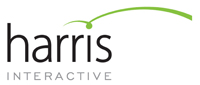 New York, NY – The choices are endless — fiction or non-fiction, then, maybe science fiction, a thriller or a chick-lit book? Finally, which author?
A recent Harris Poll showed that Americans are reading, but what are they reading? And, who are their favorite authors?

«Read the rest of this article»
Stephen King's The Mist not just a pretty darned good "creature feature," its monsters erupt on several levels around us, within us and within the people around us.
Now let me say that I am not the greatest Stephen King fan; I like about half of the books he writes and little more than half the films made from said books. And no, I did not read the 1980 novella (from Skeleton Crew) upon which this latest film is based. I tend to like my horror to unfold in my mind, offstage, behind the curtain. Alfred Hitchcock mastered that in films like The Birds. That said, as thriller/horror/monster movies goes, this was a good one, even if I did have to look away in mere anticipation of those bloodier parts.
Set in Maine, the story, directed by Frank Darabont, unfolds innocuously enough with a fairly violent but seemingly natural storm that fells tree, cuts power and sends an old tree through the picture window of our protagonist's home. Assessing the damage, the family sees the beginning of a mist rolling down from the mountains where a military base is secluded. Artist/husband David Drayton (Thomas Jane) leaves his wife at home and takes his young son Billy (Nathan Gamble) to town for groceries and supplies in the aftermath of the storm. As he heads out to the store, truckloads of soldiers go speeding past in the opposite direction, a hint of things to come.
«Read the rest of this article»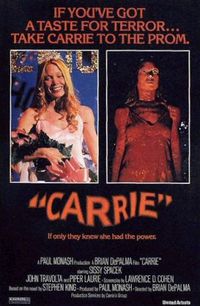 Pick a favorite, any favorite, from the Stephen King collection of films based on his even greater collection of collection of books and short stories. Tough choice, if you are a King fan. Which I am, sort of. Not your typical Steven King fan, since many of his most popular films, including The Shining, are nowhere near my top picks. In fact, I HATED The Shining, though sometimes it seemed as if I was the only one who did.
I'm a much bigger fan of the other book-to-film hits like Firestarter, The Dead Zone, Dolores Claiborne, Hearts in Atlantis, The Green Mile, and the epic scale Rose Red and Storm of the Century.
But years ago, in the beginning, there was Carrie, that career-making smash hit about a lonely girl, a religiously zealous mother, nasty schoolmates and a prom gone wild. Carrie White (played on screen by Sissy Spacek), whose abuse at the hands of mother and her peers, discovers a long-supressed telekinetic ability that for the first time will allow her to defend herself; she realizes she also has telepathic powers that move her intuitively into other people's minds. From its humble, slice-of-life beginnings, Carrie moves steadily toward its explosive climax and tragic ending, as the people of her world realize her power and her fate. Horror got a new name and it was King. «Read the rest of this article»