Topic: Stratosphere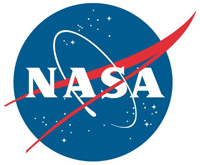 Pasadena, CA – As the coronavirus pandemic slowed global commerce to a crawl in early 2020, emissions of nitrogen oxides (NOx) – which create ozone, a danger to human health and to climate – decreased 15% globally, with local reductions as high as 50%, according to a study led by scientists at NASA's Jet Propulsion Laboratory in Southern California.
As a result of the lower NOx emissions, by June 2020, global ozone levels had dropped to a level that policymakers thought would take at least 15 years to reach by conventional means, such as regulations.
«Read the rest of this article»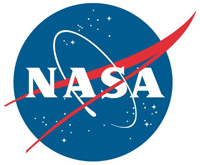 Pasadena, CA – NASA says work has begun on an ambitious new mission that will carry a cutting-edge 8.4-foot (2.5-meter) telescope high into the stratosphere on a balloon. Tentatively planned to launch in December 2023 from Antarctica, ASTHROS (short for Astrophysics Stratospheric Telescope for High Spectral Resolution Observations at Submillimeter-wavelengths) will spend about three weeks drifting on air currents above the icy southern continent and achieve several firsts along the way.
Managed by NASA's Jet Propulsion Laboratory, ASTHROS observes far-infrared light, or light with wavelengths much longer than what is visible to the human eye.
«Read the rest of this article»

Clarksville, TN – On a sunny but chilly January afternoon, Austin Peay State University (APSU) physics students sent a high-altitude balloon 93,000 feet into the stratosphere.
The balloon carried an important student experiment, but the payload also included two special guests: two containers that contained Cascade hops.
«Read the rest of this article»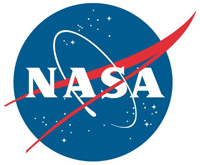 Washington, D.C. – NASA and NOAA scientists reported today that abnormal weather patterns in the upper atmosphere over Antarctica dramatically limited ozone depletion in September and October, resulting in the smallest ozone hole observed since 1982.
The annual ozone hole reached its peak extent of 6.3 million square miles (16. 4 million square kilometers) on September 8th, and then shrank to less than 3.9 million square miles (10 million square kilometers) for the remainder of September and October, according to NASA and NOAA satellite measurements. During years with normal weather conditions, the ozone hole typically grows to a maximum area of about 8 million square miles in late September or early October.
«Read the rest of this article»
Written by Lori Keesey
NASA's Goddard Space Flight Center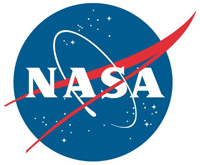 Greenbelt, MD – A novel instrument that has already proven its mettle on field campaigns will attempt to measure atmospheric greenhouse gases from an occultation-viewing, low-Earth-orbiting CubeSat mission called Mini-Carb early next year — marking the first time this type of instrument has flown in space.
Emily Wilson, a scientist at NASA's Goddard Space Flight Center in Greenbelt, Maryland, is teaming with the Lawrence Livermore National Laboratory, or LLNL, to fly a smaller, more ruggedized version of her patented mini-Laser Heterodyne Radiometer, or mini-LHR, on an LLNL-built CubeSat platform early next year.
«Read the rest of this article»
Written by Carol Rasmussen
NASA's Earth Science News Team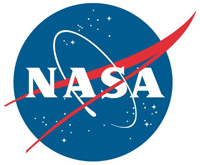 Washington, D.C. – On January 31st, NASA ended the Tropospheric Emission Spectrometer's (TES) almost 14-year career of discovery. Launched in 2004 on NASA's Aura spacecraft, TES was the first instrument designed to monitor ozone in the lowest layers of the atmosphere directly from space. Its high-resolution observations led to new measurements of atmospheric gases that have altered our understanding of the Earth system.
TES was planned for a five-year mission but far outlasted that term.
«Read the rest of this article»
Written by Elizabeth Zubritsky
NASA's Goddard Space Flight Center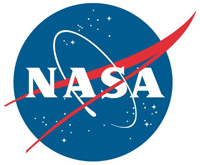 Greenbelt, MD – A NASA-led team has found evidence that the oversized exoplanet WASP-18b is wrapped in a smothering stratosphere loaded with carbon monoxide and devoid of water. The findings come from a new analysis of observations made by the Hubble and Spitzer space telescopes.
The formation of a stratosphere layer in a planet's atmosphere is attributed to "sunscreen"-like molecules, which absorb ultraviolet (UV) and visible radiation coming from the star and then release that energy as heat.
«Read the rest of this article»
Written by Mara Johnson-Groh
NASA's Goddard Space Flight Center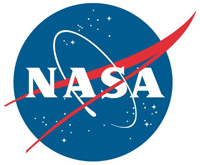 Greenbelt, MD – For most viewers, the Monday, August 21st, 2017, total solar eclipse will last less than two and half minutes. But for one team of NASA-funded scientists, the eclipse will last over seven minutes. Their secret? Following the shadow of the Moon in two retrofitted WB-57F jet planes.
Amir Caspi of the Southwest Research Institute in Boulder, Colorado, and his team will use two of NASA's WB-57F research jets to chase the darkness across America on August 21st. Taking observations from twin telescopes mounted on the noses of the planes, Caspi will ­­­­­capture the clearest images of the Sun's outer atmosphere — the corona — to date and the first-ever thermal images of Mercury, revealing how temperature varies across the planet's surface.
«Read the rest of this article»
Written by Elizabeth Landau
NASA's Jet Propulsion Laboratory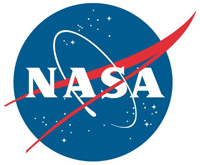 Pasadena, CA – Scientists have discovered the strongest evidence to date for a stratosphere on a planet outside our solar system, or exoplanet. A stratosphere is a layer of atmosphere in which temperature increases with higher altitudes.
"This result is exciting because it shows that a common trait of most of the atmospheres in our solar system — a warm stratosphere — also can be found in exoplanet atmospheres," said Mark Marley, study co-author based at NASA's Ames Research Center in California's Silicon Valley. "We can now compare processes in exoplanet atmospheres with the same processes that happen under different sets of conditions in our own solar system."
«Read the rest of this article»
Written by Curtis Johnson
Tennessee State Representative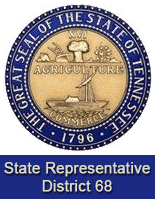 Nashville, TN – Tennessee Governor Bill Haslam, the Department of Economic and Community Development and LG Electronics Inc. officials announced the company will build a new home appliance manufacturing facility in Clarksville. The global manufacturer, with headquarters in South Korea, is a leader in appliances, electronics and mobile devices.
LG will invest $250 million in the facility, creating at least 600 new jobs in Montgomery County. The Clarksville facility will be LG's first washing machine manufacturing operation in the United States. LG's new Tennessee facility is expected to be the world's most advanced production plant for washing machines.
«Read the rest of this article»