Written by Curtis Johnson
Tennessee State Representative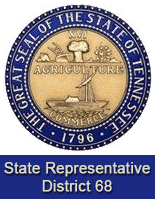 Nashville, TN – Tennessee Governor Bill Haslam, the Department of Economic and Community Development and LG Electronics Inc. officials announced the company will build a new home appliance manufacturing facility in Clarksville. The global manufacturer, with headquarters in South Korea, is a leader in appliances, electronics and mobile devices.
LG will invest $250 million in the facility, creating at least 600 new jobs in Montgomery County. The Clarksville facility will be LG's first washing machine manufacturing operation in the United States. LG's new Tennessee facility is expected to be the world's most advanced production plant for washing machines.
Construction on the 829,000-square-foot facility will begin later this year.
Starting in 2019, the factory will initially produce front- and top-load washing machines. Longer term, the 310-acre site offers the potential to expand for production of other home appliances.
Local officials and Tennessee Valley Authority leadership expressed gratitude to LG for its commitment to Montgomery County.
Austin Peay Students Present at Posters at the Capitol Day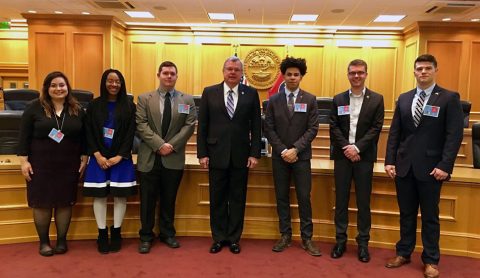 The annual Posters-at-the-Capitol was held this week to honor undergraduate research by students from all across Tennessee. Six students from Austin Peay State University presented their research. Dominic Critchlow has worked on remote sensing through stratospheric balloons to better study this year's coming solar eclipse in August.
Travis Hodge presented on stellar label approximations and carbon abundances of carbon enhanced metal poor (CEMP) stars; his method can be used to determine stellar parameters in large datasets to identify other CEMP stars. Elizabeth Johnson's research followed up on a 1989 study by Jean Anyon in which Johnson addresses the effects of socioeconomic curriculum on gifted students. Sheila Johnson's presentation offered an analysis of the relationship between limitations in daily activities and the receipt of social support among cancer survivors.
Ronnie Roberts presented a study in which he examines the effects of proficient readers' strategies on reading comprehension and writing proficiency in college-aged students. Jacob Robertson presented his discovery of a new quasar, and Elizabeth Wilcox displayed her research on the history of women's medicine and the effects of such prevailing notions on their roles in society.
Opioid Abuse Task Force Update
This week's task force meeting heard from the Director of the Center for Addiction Science at the University of Memphis, the Associate Dean for Academic Affairs in the College of Public Health at ETSU, the Executive Director of the Tennessee Pharmacy Association, and the Executive Director of the Tennessee Board of Pharmacy.
A recurring theme in the task force meetings that was particularly highlighted this week is prevention through education. One organization specifically, Generation Rx, was brought to the task force's attention as a successful model for education on the dangers of prescription medication.
Contact Information
Rep. Curtis Johnson
15 Legislative Plaza
Nashville, TN 37243
615.741.4341
rep.curtis.johnson@capitol.tn.gov
For more information about the Tennessee General Assembly, check our website at www.capitol.tn.gov