Topic: Carbon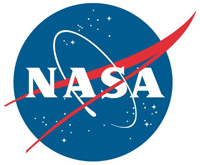 Greenbelt, MD – The Martian moon Phobos orbits through a stream of charged atoms and molecules that flow off the Red Planet's atmosphere, new NASA research shows.
Many of these charged particles, or ions, of oxygen, carbon, nitrogen, and argon, have been escaping Mars for billions of years as the planet has been shedding its atmosphere. Some ions, scientists predict, have been smashing into the surface of Phobos and could be preserved in its uppermost layer, according to a paper published on February 1st in the journal Nature Geoscience.
«Read the rest of this article»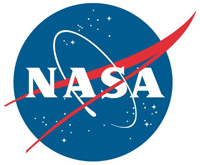 Greenbelt, MD – On December 6th local time (December 5th in the United States), Japanese spacecraft Hayabusa2 dropped a capsule to the ground of the Australian Outback from about 120 miles (or 200 kilometers) above Earth's surface. Inside that capsule is some of the most precious cargo in the solar system: dust that the spacecraft collected earlier this year from the surface of asteroid Ryugu.
By the close of 2021, the Japan Aerospace Exploration Agency, or JAXA, will disperse samples of Ryugu to six teams of scientists around the globe.
«Read the rest of this article»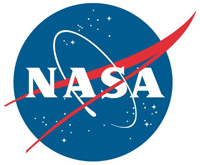 Greenbelt, MD – NASA scientists identified a molecule in Titan's atmosphere that has never been detected in any other atmosphere. In fact, many chemists have probably barely heard of it or know how to pronounce it: cyclopropenylidene, or C3H2. Scientists say that this simple carbon-based molecule may be a precursor to more complex compounds that could form or feed possible life on Titan.
Researchers found C3H2 by using a radio telescope observatory in northern Chile known as the Atacama Large Millimeter/submillimeter Array (ALMA).
«Read the rest of this article»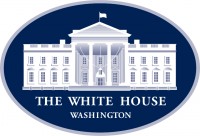 Washington, D.C. – This morning, President Donald Trump virtually addressed the 75th session of the United Nations General Assembly, where he explained how America is leading the global fight against an invisible enemy that has claimed countless lives in 188 countries:
"In the United States, we launched the most aggressive mobilization since the Second World War. We rapidly produced a record supply of ventilators, creating a surplus that allowed us to share them with friends and partners all around the globe. We pioneered life-saving treatments, reducing our fatality rate 85 percent since April," said President Trump.
«Read the rest of this article»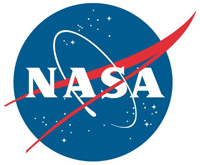 Silicon Valley, CA – As Carl Sagan famously said, "We're made of star stuff" — but how do stars distribute their essential "stuff" for life into space? NASA's telescope on an airplane, SOFIA, is finding some answers by watching pulsating stars as they expand and contract, almost like beating hearts.
The Stratospheric Observatory for Infrared Astronomy, SOFIA, examined several types of pulsating stars in our Milky Way galaxy, watching as some spewed carbon, a key ingredient of life as we know it, into interstellar space.
«Read the rest of this article»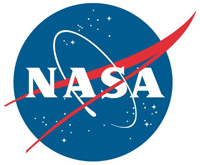 Greenbelt, MD – Observations by NASA's Hubble Space Telescope are showing that the unexpected dimming of the supergiant star Betelgeuse was most likely caused by an immense amount of hot material ejected into space, forming a dust cloud that blocked starlight coming from Betelgeuse's surface.
Hubble researchers suggest that the dust cloud formed when superhot plasma unleashed from an upwelling of a large convection cell on the star's surface passed through the hot atmosphere to the colder outer layers, where it cooled and formed dust grains. The resulting dust cloud blocked light from about a quarter of the star's surface, beginning in late 2019. By April 2020, the star returned to normal brightness.
«Read the rest of this article»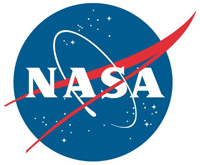 Pasadena, CA – NASA's Dawn spacecraft gave scientists extraordinary close-up views of the dwarf planet Ceres, which lies in the main asteroid belt between Mars and Jupiter. By the time the mission ended in October 2018, the orbiter had dipped to less than 22 miles (35 kilometers) above the surface, revealing crisp details of the mysterious bright regions Ceres had become known for.
Scientists had figured out that the bright areas were deposits made mostly of sodium carbonate – a compound of sodium, carbon, and oxygen.
«Read the rest of this article»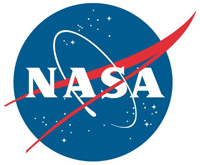 Greenbelt, MD – By studying the chemical elements on Mars today, including carbon and oxygen, NASA scientists can work backwards to piece together the history of a planet that once had the conditions necessary to support life.
Weaving this story, element by element, from roughly 140 million miles (225 million kilometers) away is a painstaking process. But scientists aren't the type to be easily deterred. Orbiters and rovers at Mars have confirmed that the planet once had liquid water, thanks to clues that include dry riverbeds, ancient shorelines, and salty surface chemistry.
«Read the rest of this article»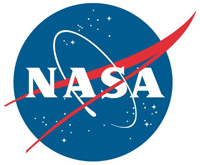 Pasadena, CA – Where did life first form on Earth? Some scientists think it could have been around hydrothermal vents that may have existed at the bottom of the ocean 4.5 billion years ago.
In a new paper in the journal Astrobiology, NASA scientists at the Jet Propulsion Laboratory describe how they mimicked possible ancient undersea environments with a complex experimental setup.
They showed that under extreme pressure, fluid from these ancient seafloor cracks mixed with ocean water could have reacted with minerals from the hydrothermal vents to produce organic molecules – the building blocks that compose nearly all life on Earth.
«Read the rest of this article»
Says legislation will help reduce carbon emissions, produce large amounts of clean, cheap, reliable energy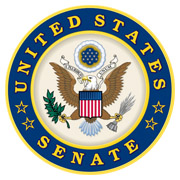 Washington, D.C. – United States Senator Lamar Alexander (R-Tenn.) today released the following statement after the Senate voted 84-3 to begin consideration of a comprehensive bipartisan energy bill that would help lower energy costs and unleash an abundance of clean, cheap, reliable energy.
Last year, Alexander called for a New Manhattan Project for Clean Energy – a five year project with Ten Grand Challenges that will use American research and technology to combat climate change and put our country and the world firmly on a path toward cleaner, cheaper energy. This bill contains several provisions that would help achieve the goals of the Ten Grand Challenges.
«Read the rest of this article»