Topic: Carbon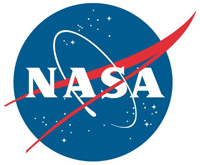 Pasadena, CA – A carved-out cloud of gas and dust looks like a celestial jack-o'-lantern in this image from NASA's Spitzer Space Telescope.
A massive star – known as an O-type star and about 15 to 20 times heavier than the Sun – is likely responsible for sculpting this cosmic pumpkin. A recent study of the region suggests that the powerful outflow of radiation and particles from the star likely swept the surrounding dust and gas outward, creating deep gouges in this cloud, which is known as a nebula.
«Read the rest of this article»

Clarksville, TN – In the South, old-timers tell children, "Long ago, squirrels could run in trees from the Atlantic Ocean to the Mississippi River without touching the ground." Austin Peay State University (APSU) professor of Biology Dr. Dwayne Estes hears that often and knows it's not always polite to fight over Southern folklore.
«Read the rest of this article»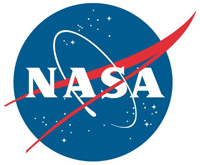 Washington, D.C. – Hot and dry. NASA says these are the watchwords for large fires. While every fire needs a spark to ignite and fuel to burn, it's the hot and dry conditions in the atmosphere that determine the likelihood of a fire starting, its intensity and the speed at which it spreads. Over the past several decades, as the world has increasingly warmed, so has its potential to burn.
Since 1880, the world has warmed by 1.9 degrees Fahrenheit, with the five warmest years on record occurring in the last five years. Since the 1980s, the wildfire season has lengthened across a quarter of the world's vegetated surface, and in some places like California, fire has become nearly a year-round risk.
«Read the rest of this article»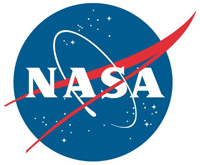 Greenbelt, MD – According to results from the Arctic-Boreal Vulnerability Experiment (ABoVE) funded by NASA's Earth Science Division, increasingly frequent and severe forest fires could burn generations-old carbon stored in the soils of boreal forests.
Releasing this previously buried carbon into the atmosphere could change these forests' balance of carbon gain and loss, potentially accelerating warming.
Canada's Northwest Territories were scorched by record-breaking wildfires in 2014.
«Read the rest of this article»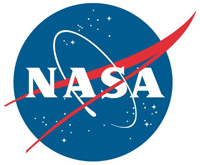 Pasadena, CA – NASA says that when the Orbiting Carbon Observatory 3, OCO-3, heads to the International Space Station, it will bring a new view – literally – to studies of Earth's carbon cycle.
OCO-3 will observe near-global measurements of carbon dioxide on land and sea, from just after sunrise to just before sunset from its perch on the space station. That makes it far more versatile and powerful than its predecessor, OCO-2.
"OCO-2 revisits areas on Earth at roughly the same time of day due to its sun-synchronous orbit," said Matt Bennett, OCO-3's project systems engineer at NASA's Jet Propulsion Laboratory in Pasadena, California. "OCO-3 will expand the time period of that coverage and observe the presence of carbon dioxide at varying times of day."
«Read the rest of this article»
Written by Carol Rasmussen
NASA's Earth Science News Team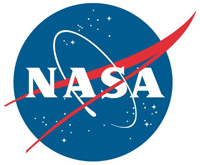 Washington, D.C. – NASA says when plants take in too much energy, they don't get fat – they lighten up. They absorb more sunlight than they need to power photosynthesis, and they get rid of the excess solar energy by emitting it as a very faint glow.
The light is far too dim for us to notice under normal circumstances, but it can be measured with a spectrometer. Called solar-induced fluorescence (SIF), it's the most accurate signal of photosynthesis that can be observed from space.
That's important because, as Earth's climate changes, growing seasons worldwide are also changing in both timing and length.
«Read the rest of this article»
NASA's Jet Propulsion Laboratory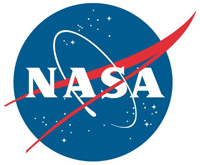 Pasadena, CA – When people think of the Arctic, snow, ice and polar bears come to mind. Trees? Not so much. At least not yet.
A new NASA-led study using data from the Arctic Boreal Vulnerability Experiment (ABoVE) shows that carbon in Alaska's North Slope tundra ecosystems spends about 13 percent less time locked in frozen soil than it did 40 years ago. In other words, the carbon cycle there is speeding up — and is now at a pace more characteristic of a North American boreal forest than of the icy Arctic.
«Read the rest of this article»
Written by Justyna Surowiec
NASA's Johns Hopkins University Applied Physics Laboratory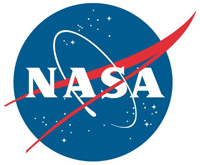 Laurel, MD – The launch of NASA's Parker Solar Probe, the mission that will get closer to the Sun than any human-made object has ever gone, is quickly approaching, and on June 27th, 2018, Parker Solar Probe's heat shield — called the Thermal Protection System, or TPS — was installed on the spacecraft.
A mission 60 years in the making, Parker Solar Probe will make a historic journey to the Sun's corona, a region of the solar atmosphere. With the help of its revolutionary heat shield, now permanently attached to the spacecraft in preparation for its August 2018 launch, the spacecraft's orbit will carry it to within 4 million miles of the Sun's fiercely hot surface, where it will collect unprecedented data about the inner workings of the corona.
«Read the rest of this article»
NASA's Jet Propulsion Laboratory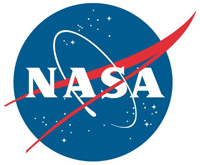 Pasadena, CA – NASA's Curiosity rover has found new evidence preserved in rocks on Mars that suggests the planet could have supported ancient life, as well as new evidence in the Martian atmosphere that relates to the search for current life on the Red Planet. While not necessarily evidence of life itself, these findings are a good sign for future missions exploring the planet's surface and subsurface.
The new findings — "tough" organic molecules in 3-billion-year-old sedimentary rocks near the surface, as well as seasonal variations in the levels of methane in the atmosphere — appear in the June 8th edition of the journal Science.
«Read the rest of this article»
Written by Bill Steigerwald
NASA's Goddard Space Flight Center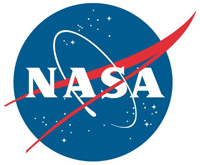 Greenbelt, MD – An international team of scientists has created a tiny chemistry lab for a rover that will drill beneath the Martian surface looking for signs of past or present life.
The toaster oven-sized lab, called the Mars Organic Molecule Analyzer or MOMA, is a key instrument on the ExoMars Rover, a joint mission between the European Space Agency and the Russian space agency Roscosmos, with a significant contribution to MOMA from NASA. It will be launched toward the Red Planet in July 2020.
«Read the rest of this article»