Topic: Ted Crozier
Clarksville, TN – Soldiers may deploy into combat as a unit, but too often, the journey home is lonely and discouraging. Combat veterans – both men and women – may make the physical journey successfully back to the states but finding the way home after war – navigating the pain, the losses and the guilt – can take years. You can help, though.
Join SAFE: Soldiers and Families Embraced, community leaders and your neighbors on Thursday, November 10th, 2016, to share a meal at the organization's annual fundraising breakfast, "Lighting the Way Home."
«Read the rest of this article»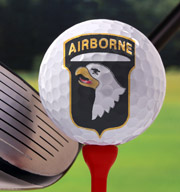 Clarksville, TN – Being the only player to post two under-par rounds, June 14th and 15th at Cole Park Golf Course, Brian Balthrop recorded his second Commanding General's Golf Tournament win in the past three years with a one-shot victory.
Balthrop finished with a two-round total of 139 (71-68), edging Wendy's Invitational champion Tyler Phillips (72-68—140) by a shot, while first round leader Josh Black took third place (68-74—142), three shots back.
"I just tried to go bogey free," Balthrop said. "Bogies early in the second round really hamper the momentum you have going in.
«Read the rest of this article»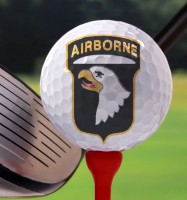 Clarksville, TN – Josh Black shot an opening round of four-under 68, June 14th at Cole Park Golf Course, to lead the Champion Flight of the Open Division at the Commanding General's Golf Tournament by two shots.
Black was one of four golfers to break par in the Open Division, which includes Jim Mashburn at 2-under 70 and defending champion Jeff Chandler at 1-under 71 – matched by Brian Balthrop.
Wendy's champion Tyler Phillips is four shots back after an even-par round of 72, with Colin Welker, Drew Miller, Jonathan Shuskey at coming at a 1-over 73 – with five other golfers at 2-over 74.
In the Open Division First Flight, there is a logjam at the top with David Sheron Sr., Lafran Marks, Todd Dalton, Todd Morris and Weston Sartain at tied after 18 holes of play with rounds of 6-over 78. «Read the rest of this article»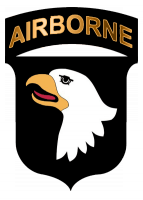 Fort Campbell, KY – On Monday, local realtor Valerie Hunter-Kelly was inducted as a Champion of Fort Campbell during the 2014 Week of the Eagles.
The Champions of Fort Campbell award allows Fort Campbell to recognize and give local citizens who have spent their lives supporting Fort Campbell a small token of appreciation.
Maj. Gen. James C. McConville presented the award and unveiled a portrait sized copy of the photo of Valerie Hunter Kelly that would be placed on the wall of honor  with the previously selected champions of Fort Campbell.
His remarks, and Valerie Hunter-Kelly's are included in full below.
«Read the rest of this article»
Clarksville, TN – On Wednesday, November 13th, 2013, SAFE: Soldiers and Families Embraced presented Col. (R) Ted Crozier, US Army, with the inaugural SAFE Community Heroes Award to recognize Col. Crozier's passionate work for Soldiers, veterans and family members.
The award was the Inaugural Community Heroes Award and will in years to come awarded by SAFE to honor those who work tirelessly for our military, veterans and their families.
«Read the rest of this article»
Clarksville, TN – Embattled Ward 1 Clarksville City Councilman, and state legislative candidate Nick Steward, admitted to stealing from the Army while serving in Afghanistan, and receiving a "general discharge" for his crime.
In an exclusive interview on Clarksville news talk radio station, WJZM, Steward said that he took some computer parts for his personal use while ordering supplies for his unit.  Steward said he was caught "by my chain of command" and eventually discharged from service.  This is the first time that Steward has admitted to his indiscretion publicly. «Read the rest of this article»
Written by Megan Locke Simpson
Fort Campbell Courier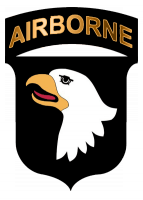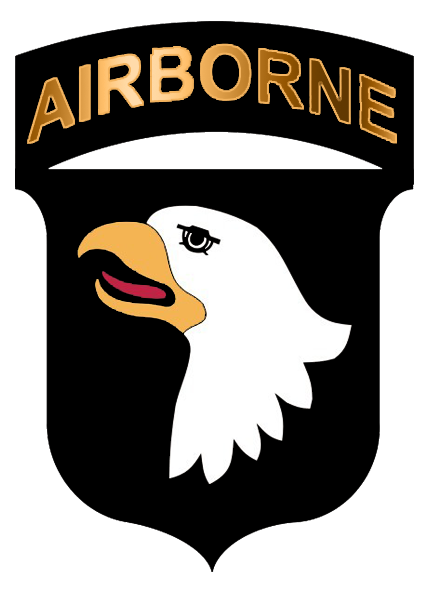 Fort Campbell, KY – Exemplary leadership is a key aspect of military service, and one former Secretary of State Colin Powell learned while 2nd Brigade commander at Fort Campbell in 1976. He visited Fort Campbell Wednesday for the first time since retiring as a part of a tour promoting his newly-released book, "It Worked for Me: In Life and Leadership," co-written with Tony Koltz.
The book explores leadership through a series of parables from Powell's own life, drawing heavily from his military career and time as the 65th Secretary of State in George W. Bush's administration. The book chronicles experiences from his upbringing in Harlem to the now-famous Iraqi Weapons of Mass Destruction speech he delivered to the United Nations in 2003.
«Read the rest of this article»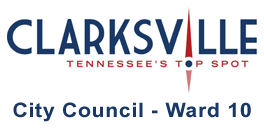 Clarksville, TN – Here are some updates on issues being worked by the Clarksville City Council:
Liberty Park: The park boat ramps are open for use.  You should start seeing sections of the new marina floating in the basin within a couple of weeks. The marina should be open the last week of May or first week of June. The Wilma Rudolph pavilion will open later this summer. No word yet on when the rest of the park will open, but it should not be that much longer.
«Read the rest of this article»
Clarksville, TN – Welcome to the second installment to introduce Clarksville to members of your downtown business community.  Our first post featured Ingredients, and we will continue with these post until all the DCA business who wish to participate have been featured.
I am excited to share all these with you, and hope you enjoy getting to know your downtown merchants, restaurant owners better. «Read the rest of this article»

Clarksville, TN – The Go Commando Half Marathon and 5k presented by CDE Lightband announced Tuesday they would donate $35,000 to local non-profits and community organizations. The largest recipients, Clarksville Area YMCA and Fort Campbell Historical Foundation were on hand to accept the donations.
"The intention of the Go Commando Half Marathon and 5k will always be to give back to the community; this money emphasizes that mission in a big way," Channel Lemon, one of the Race Directors, stated.
«Read the rest of this article»