Topic: Tennessee Division of Consumer Affairs
Consumer Affairs mediates disputes between businesses and consumers and helps both parties find agreeable financial resolutions.  



Nashville, TN – Fiscal year 2012-2013 reports show that the Division of Consumer Affairs helped return $6,094,029 in restitution to Tennesseans. The Division of Consumer Affairs team mediated resolutions between consumers and businesses, referred cases to the Attorney General's Office, and directed consumers to the best form of action to close more than 5,500 cases.
The diligent work of Consumer Affairs specialists allowed the Division to double the amount of restitution returned to consumers from past years. «Read the rest of this article»
You can't win a contest you didn't enter

Nashville, TN – "Congratulations! You are our $100 million sweepstakes winner!" Sound familiar? Scams like this circulate daily. Their goal is to get your money or personal information.
Whether you receive notification via telephone, e-mail or direct mail telling you that you have won foreign lotteries from Canada or from as far away as Europe, you are asked to reply with personal information in order to receive the winnings. «Read the rest of this article»

Nashville, TN – Have you seen an ad on an Internet site or in an email promising a free purebred or rare pet from another country or another state? The ad states that the pet is free and that the only thing you need to do is pay shipping costs. If so, it may be a scam that is making the rounds.
Scammers are posting ads on Internet sites such as Craigslist or eBay, promising a free, rare animal. All the consumer needs to do is pay for shipping to receive the pet. «Read the rest of this article»

Nashville, TN – With the temperatures reaching into the triple digits this summer, it is more important than ever to have a working, reliable air conditioning unit. Scam artists know this and use the rise in the heat to take advantage of consumers by charging for unnecessary repair work.
"Consumers should always check the warranty before making any repairs," said Consumer Affairs Director Gary Cordell. "It is important to be an educated consumer and to do your homework before spending any money on repairs." «Read the rest of this article»

Nashville, TN – Valentine's Day is just around the corner, and some consumers are banking on online dating as a way to hatch a serious relationship. Unfortunately, some fraud artists are also banking on online dating as a way to scam people out of their money.
Relationship scams, also known as sweetheart swindles, often follow this pattern:
You meet someone on a dating site and things get serious. You send messages, talk on the phone, trade pictures and maybe even make marriage plans. Soon you find out the person you met, who claimed to be an American professional, is going to Nigeria or another country for work. Once he or she is there, that person needs your help, asking you to wire money. «Read the rest of this article»

Nashville, TN – Whether your gift list is ready or you are wondering how long you can wait to start your holiday shopping, the Tennessee Division of Consumer Affairs has tips to help you get the best deals.
What's the bottom line? Spending the time and doing a little extra research can really pay off… «Read the rest of this article»
NG911 move to digital will mean more reliable service for Tennesseans

Nashville, TN – The Tennessee Emergency Communications Board (TECB) announced today that the first phase of the state's conversion to Next Generation 911 (NG911) is complete. The core infrastructure that will allow individual 911 centers to connect to NG911 has been built and is ready for testing.
"The completion of Phase I of the NG911 project is a significant milestone," said TECB Chair Randy Porter. "We want to thank our partners at AT&T and TCS for their efficient and effective work. We're now ready to test the core and move forward with the next phase – connecting local 911 centers to the core." «Read the rest of this article»
Don't become a victim take steps to protect your identity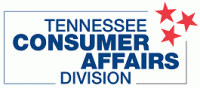 NASHVILLE – Each year, as many as nine million Americans become victims of identity theft, the unauthorized acquisition and use of a person's identifying information – such as a name, Social Security number or credit card number – to commit fraud or other crimes. Identity thieves might use data to rent apartments, obtain credit or establish telephone accounts. Victims often discover the crimes when reviewing credit reports or statements.
«Read the rest of this article»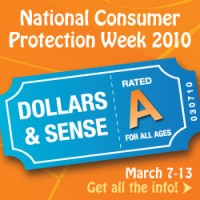 Nashville – As National Consumer Protection Week (NCPW) gets under way March 7-13, the Consumer Affairs Division would like to highlight the importance in protecting children's privacy.
National Consumer Protection Week reinforces the importance of consumer education on issues such as identity theft, online fraud and other deceptive and fraudulent practices. This is also a time to stress the need in protecting children's privacy. Whether they are studying, socializing, playing games or learning, kids are spending a lot of time online. Parents must ensure kids make smart and safe choices when they are online. Your child's personal information and privacy are valuable – to you, to them and to marketers. «Read the rest of this article»
Use common sense, street smarts for cyber security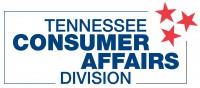 Nashville – Technology tends to make life more convenient. Through the Internet, you can make travel arrangements, modify investment portfolios and secure loans. Products and services from around the globe are only a click away. Unfortunately, the same can be said for hackers and identity thieves.
October is National Cyber Security Awareness Month. Consumers must be vigilant by employing the latest in security technology and by employing the same intuition that is used in the "offline" world.
"Cyber criminals are opportunistic," says Consumer Affairs Director Mary Clement. "They seek out vulnerabilities on computers to send spam and phishing e-mails or try to trick consumers into providing information that allows them to wipe out bank accounts and steal identities." «Read the rest of this article»