Topic: Tennessee Highway Patrol Aviation Unit
Clarksville Police Department

Clarksville, TN – A domestic assault suspect attempted to run over one Clarksville Police Officer and later fired gunshots at another officer during a high-speed pursuit late Sunday night, June 24th, 2018.
Officer Stephen Hurt investigated a reported domestic assault on the 1500 block of Armistead Drive at 10:19pm Sunday night, in which Elique Camacho allegedly drove to a relative's home in a belligerent, intoxicated condition. Camacho reportedly yelled that he would fight anyone before striking a 12-year-old girl in the head with a closed fist.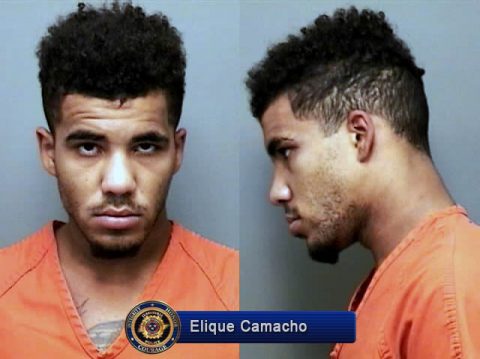 «Read the rest of this article»
Rugged Terrain and Sub-Freezing Temperatures Prevented Ground Search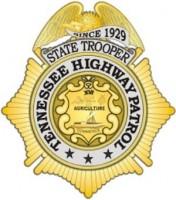 Knoxville, TN – On Sunday January 14th, 2018 National Park Service (NPS) Assistant Chief Anthony Garner contacted the Tennessee Highway Patrol (THP) Knoxville District Emergency Regional Dispatch Center and requested THP aviation to assist with the search for a missing husband and wife, along with their dog who went for a hike in the Big South Fork National River and Recreation Area (NRRA) in Scott County.
The couple contacted their daughter on Saturday night advising they were lost and unable to find their vehicle.
«Read the rest of this article»
Tennessee Highway Patrol Aviation guides trooper to location of fleeing armed thieves.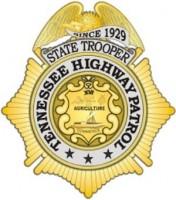 Nashville, TN – Tennessee Highway Patrol (THP) Aviation spots fleeing suspects who previously fled law enforcement, then guides state trooper to their location where two men were arrested for possession of a stolen Jeep, several firearms and electronics.
The THP Emergency Dispatch Center received a call from the Montgomery County Sheriff's Office stating that they had previously been in pursuit of a black Jeep containing stolen weapons that were possibly loaded. The last known location of the Jeep was near I-24 east, exit 11. Immediately, dispatch operators alerted THP ground and air troopers.
«Read the rest of this article»
13 year old rescued and flown to Vanderbilt Medical Center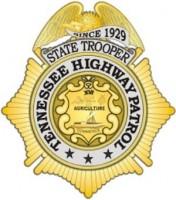 Nashville, TN – Yesterday, the Tennessee Highway Patrol (THP) Aviation and members of the THP Special Operations Unit responded at the request of Jackson County Emergency Management Agency (EMA) to respond to Cummins Falls Park Services to perform a hoist rescue.
The THP Aviation was advised that a 13 year old female had fallen down a steep ravine and was unconscious upon landing.  The female victim was resuscitated by EMA and Cummins Falls Rangers.
«Read the rest of this article»
THP Aviation directs Emergency Ground Crews to their Location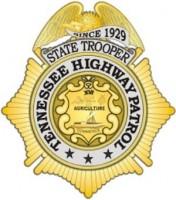 Nashville, TN – Tennessee Highway Patrol (THP) Aviation section in a non-criminal search locates two missing 35 year old men. It was reported the men had left out to ride four wheelers around 2:00pm January 10th in severely cold winter conditions.
The Weakley County Sheriff's Office contacted Captain Mansfield about the missing men. Captain Mansfield immediately requested support from THP's Aviation section. It was reported to Trooper Harold Russell that the last cell phone conversation with the men indicated they had been riding in a swampy, bottom land area just south of Stafford's Store Road in the Greenfield. The men had indicated they were lost and had ran out of fuel.
«Read the rest of this article»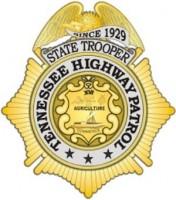 Nashville, TN – The Tennessee Highway Patrol Aviation Unit helped locate a male suspect in Montgomery County who was wanted for armed robbery in a neighboring county on Tuesday night.
The Cheatham County Sheriff's Office requested aviation support, after the suspect allegedly robbed the Eckerds Pharmacy in Ashland City by gunpoint on Tuesday. Local law enforcement officials engaged the suspect in a pursuit northbound on Highway 12 into Montgomery County, where the suspect crashed his vehicle near the intersection of Highway 12 and the bypass. He then fled on foot.
«Read the rest of this article»
Unit Routinely Called Upon for Rescues, Emergency Situations, Investigations Across Tennessee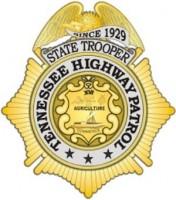 Nashville, TN – The Tennessee Highway Patrol's Aviation Unit recently trained for emergency rescue missions in the Great Smoky Mountains National Park with rangers from the National Park Service and the Tennessee State Parks, and first responders from across east Tennessee.
The training exercises, which took place in the Cades Cove area of the park, focused on air rescue and evacuation practices. The Tennessee Highway Patrol (THP) is the only state agency that operates helicopters in its aviation section.
«Read the rest of this article»

Clarksville, TN – On November 30th, 2012, the Clarksville Police Department, with the assistance of Tennessee Highway Patrol's aviation unit, took to the air today trying to locate Ray Farmer.
Farmer has eluded police and is known for his willingness to reside in wilderness areas when he is not actually in the act of committing crimes.
«Read the rest of this article»