13 year old rescued and flown to Vanderbilt Medical Center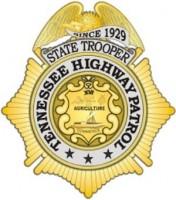 Nashville, TN – Yesterday, the Tennessee Highway Patrol (THP) Aviation and members of the THP Special Operations Unit responded at the request of Jackson County Emergency Management Agency (EMA) to respond to Cummins Falls Park Services to perform a hoist rescue.
The THP Aviation was advised that a 13 year old female had fallen down a steep ravine and was unconscious upon landing.  The female victim was resuscitated by EMA and Cummins Falls Rangers.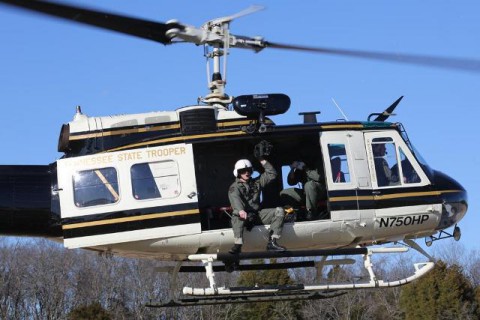 Once on the scene at Cummins Falls, State Park THP aviation and Special Operations performed an air rescue of the young female.
The rescue team consisted of Pilot, Lieutenant Brad Lund, Sergeant Denney Mitchell, Trooper Todd Logan and Trooper Brian Ramsey.  Trooper Ramsey operated the hoist and lowered Trooper Logan along with a backboard and PEP (Patient Extraction Platform) bag to the victim.
Trooper Logan oversaw the quick placement of the victim onto a backboard and into the PEP bag.  After the victim was safely secured, Trooper Ramsey then hoisted the victim into the helicopter.
The victim was flown a short distance by THP Aviation to the parking area where an Erlanger Life-force helicopter was standing by.  Sergeant Mitchell and Trooper Ramsey then carried the victim to the waiting Life-force aircrew.  The victim was flown to Vanderbilt University Medical Center.
Additionally, THP Cookeville District Captain Robert Christian deployed Trooper Wilhite to the scene to assist with communications which proved to be very valuable to the operations. The THP Aviation and Special Operations Unit crew responded quickly and performed exceptionally well.  The THP aviation service is the state government's only air rescue unit.
The Tennessee Department of Safety and Homeland Security's (www.TN.Gov/safety) mission is to serve, secure, and protect the people of Tennessee.