Rugged Terrain and Sub-Freezing Temperatures Prevented Ground Search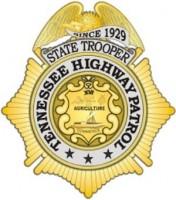 Knoxville, TN – On Sunday January 14th, 2018 National Park Service (NPS) Assistant Chief Anthony Garner contacted the Tennessee Highway Patrol (THP) Knoxville District Emergency Regional Dispatch Center and requested THP aviation to assist with the search for a missing husband and wife, along with their dog who went for a hike in the Big South Fork National River and Recreation Area (NRRA) in Scott County.
The couple contacted their daughter on Saturday night advising they were lost and unable to find their vehicle.
At approximately 7:00am Sunday, they called their daughter advising they spent the night in the woods and were going to attempt to find their way out.
When they did not come back to their vehicle, a search was initiated. Due to rugged terrain and sub-freezing temperatures, NPS Rangers requested air support.
Lieutenant Brad Lund and Trooper Ryan Quinn flew a THP Jet Ranger helicopter to the search area and conducted a visual and forward-looking infrared (FLIR) camera search. After approximately an hour and a half of searching, they located the woman along with the dog.
She appeared disoriented and had trouble moving. Lund and Quinn guided ground searchers to her location. Searchers made contact with the female but indicated that they were having trouble communicating with her. She told the searchers she became separated from her husband and that he was lying on the ground somewhere not doing well.
Lund and Quinn continued searching for the man, and eventually found him lying down appearing to have trouble moving. Searchers were guided to the man's location by THP aviation. The female was transported to an area hospital with non-life threatening, cold weather related injuries, including frostbite.
The male was flown to The University of Tennessee Medical Center in serious condition. The Scott County Sheriff's Office, Scott County Rescue Squad and Rangers with NPS conducted the ground search.
The photo above is two FLIR screenshots of the male subject when ground searchers arrived at his location.
About the Tennessee Department of Safety and Homeland Security
The Tennessee Department of Safety and Homeland Security's (www.TN.Gov/safety) mission is to serve, secure, and protect the people of Tennessee.