#6/7 Tennessee Lady Vols vs. #3/3 Mississippi State
Sunday, January 21st, 2018 | 2:02pm CT
Knoxville, TN | Thompson-Boling Arena | ESPN2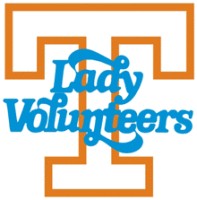 Knoxville, TN – No. 6/7 Tennessee (16-2, 4-1 SEC) is back at home after a three-game road swing and steps back into conference play with a match-up vs. #3/3 Mississippi State (19-0, 5-0 SEC) on Sunday. Tip-off vs. the defending NCAA runner-up Bulldogs is set for 2:02pm CT at Thompson-Boling Arena.
Sunday's tilt is the Lady Vols' fourth straight game against a ranked foe, the third consecutive vs. a top-10 team and the second in a row over a top-five squad. This marks the second run of four straight ranked opponents during the Holly Warlick era.
UT beat #22/NR North Carolina and #18/20 Texas, then lost to #3/3 Baylor and #1/1 Stanford in 2012-13 (her first year as head coach).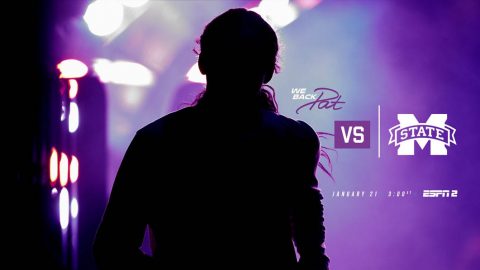 This set of foes is the highest ranked quartet UT has played consecutively since UT swept #15/19 Notre Dame, #8/9 Texas A&M, #6/5 LSU and #4/4 Stanford in the 2008 Regional Final and Final Four en route to the Lady Vols' eighth NCAA title.
This will be the 41st meeting in the series, with UT owning a 37-3 record. With its victory last season in Starkville, the Lady Vols ended a three-game series win streak by the Bulldogs and stand 1-3 in their last four meetings with MSU.
Mississippi State will be the third team from last season's NCAA Women's Final Four to face Tennessee this season. The Lady Vols beat #18/24 Stanford on the road on December 21st, 83-71, and took care of #9/8 South Carolina in Columbia on January 14th, 86-70.
Tennessee is coming off a difficult loss at #5/5 Notre Dame, 84-70, in a game the Lady Vols led by as many as 23 and by 10 entering the fourth quarter on Thursday night. The Bulldogs, meanwhile, were idle on Thursday and are coming off back-to-back home victories over Ole Miss (76-45) and Alabama (75-61).
MSU is one of only three remaining undefeated NCAA DI women's teams (UConn and Louisville) and is hoping to match last year's team for the best start in school history (20-0).
We Back Pat Week Starts Sunday
January 21st – January 28th marks the seventh annual observance of We Back Pat Week, and the Mississippi State contest is UT's We Back Pat game.
The initiative began in collaboration with the SEC basketball coaches is dedicated to remembering legendary Tennessee women's basketball head coach Pat Summitt and bringing awareness to the Pat Summitt Foundation.
The Pat Summitt Foundation was created by Pat and (son) Tyler Summitt in 2011 to support organizations that deliver care to patients with Alzheimer's disease, provide resources for caregivers and families, and conduct research for treatment and a cure.
You can visit www.patsummitt.org to learn more about the Pat Summitt Foundation.
Broadcast Information
Paul Sunderland (play-by-play) and Kara Lawson (analyst) will describe the action for the Tennessee-Mississippi State TV broadcast on ESPN2.
Mickey Dearstone is handling the call for IMG College/Lady Vol Network radio/online broadcasts for the 19th season. A link to the live audio stream can be found on each game's Hoops Central page or the Lady Vol schedule on UTSports.com.
Air time for games on the Lady Vol Radio Network generally occurs 30 minutes prior to tip-off.
10 Million Attendance Mark In Sight
During the past 39 years, 9,858,831 fans attended Lady Vol games, both at home (5,615,310) and outside of Knoxville (4,243,521).
The Lady Vols entered the 2017-18 campaign needing only 141,169 in attendance to reach the 10-million plateau. UT now stands at 119,503 through 18 games.
In 2016-17, Tennessee finished second among all Division I women's programs in per game home attendance at 9,184, a mark that would have ranked 49th among all DI men's programs.
UT has led NCAA Division I women's basketball attendance 19 times.
Tennessee In SEC Play
UT is 381-65 in SEC regular-season games through the South Carolina game, winning 18 championships and capturing 17 SEC tourney titles through the years.
During the Holly Warlick era, Tennessee is 64-21 in league games, making Warlick the top-ranked active SEC coach in terms of winning percentage in league play at .753 among coaches with at least one season at a school.
South Carolina's Dawn Staley is the next coach behind Warlick at .682 (101-47), followed by UK's Matthew Mitchell at .636 (103-59).
In only her sixth year as a head coach, Warlick already ranks fourth in total league wins among active SEC coaches and has won regular season titles in 2013 and 2015, and a tourney crown in 2014. Warlick is 80-27 in non-conference games.
RPI Watch
Tennessee ranks No. 8 in the NCAA Women's Basketball RPI, as of the January 18th report.
Below are teams on UT's schedule this season that are ranked in the top 100. The teams the Lady Vols already have played are underlined.
2. Notre Dame, 3. Mississippi State, 9. Texas, 13. Missouri, 15. Texas A&M, 17. Marquette, 18. South Carolina, 24. Georgia, 32. Stanford, 43. Oklahoma State, 45. LSU, 67. Alabama, 80. Arkansas, 89. James Madison, 95. Ole Miss, 97. South Dakota.
A Peek At UT's Schedule
UT wraps up a four-game gauntlet of ranked foes in the span of 11 days when MSU comes to town.
The last time a Tennessee team beat two top-three ranked opponents during the same season was 2004-05, when UT defeated No. 2 Stanford at home and No. 1 LSU in the SEC Tournament title game.
The last time the Lady Vols beat more than one top-three team on its home court in the same season was 1997-98, when UT defeated No. 2/2 La. Tech, No. 3/3 UConn and No. 3/3 Old Dominion.
Tennessee is at home again on Thursday night, as Ole Miss ventures to Knoxville for a 6:00pm contest on the SEC Network.
UT will head to LSU next Sunday for a noon CT/1:00pm ET match-up on the SEC Network.
Lady Vols And Alumns In The News
UT was selected as the No. 5 overall seed in the NCAA's first of three regular season top-16 ranking announcements on January 17th. If the season ended today, those top 16 seeds would host NCAA First and Second Round games on March 16th-19th.
Seniors
Jaime Nared
and
Mercedes Russell
, who were on the John R. Wooden Award preseason watch list, have advanced to the midseason list.
Signees Amira "Mimi" Collins, Zarielle "Zay" Green and Jazmine Massengill were chosen to play in the McDonald's All American Game. UT's fourth signee, Rae Burrell was nominated from the state of Nevada but was not chosen.
Collins, Green and Massengill are all on the Naismith midseason watch list.
Lady Vol alum Chamique Holdsclaw and former UT assistant coach Mickie DeMoss were recently named as finalists vying for spots in the Women's Basketball Hall of Fame Induction Class of 2018.
Cindy Brogdon (1977-79) was named as Tennessee's 2018 SEC Basketball Legend. The three-time All-American and 1976 U.S. Olympian will be honored at the SEC Tournament in Nashville.
Tennessee Notes vs. Mississippi State
This marks the 41st meeting between the Lady Vols and MSU, with UT possessing a 37-3 record in the series.
Tennessee won the first 36 games in the series, dropped three straight to the Bulldogs and bounced back with a win in Starkville last season.
UT is 17-1 vs. Mississippi State in Starkville, 16-1 in Knoxville and 4-1 at neutral sites.
Including this game, MSU has been the higher ranked team in the past five games, entering this one with a 3-1 edge over UT.
The Bulldogs have been ranked in the top four in the last three meetings, including this one.
Holly Warlick is 4-3 vs. the Bulldogs and Vic Schaefer, including 2-1 at home, 2-1 on the road and 0-1 at neutral sites (2016 SEC semifinals).
The Lady Vols were unable to defend their home court last season, falling, 74-64, on January 8th.
UT rebounded the next month, however to win on MSU's 2017 senior day, with Jaime Nared registering a career-high 30 to lead the Big Orange siege.
Tennessee suffered its first-ever loss to the Bulldogs on Jan. 28, 2016, when #13/13 MSU came from 12-down in the fourth quarter to force OT and defeat the #19/23 Lady Vols in Starkville, 65-63.
#15/15 MSU took the second meeting in the SEC semifinals that year, taking a 58-48 triumph over the unranked Lady Vols in Jacksonville on March 5th, 2016.
In the 2012 matchup in Starkville, won by Tennessee, 57-41, UT scored its (then) fewest points in the series, while State posted its second-lowest total.
UT 48 points in the 2016 SEC tourney became UT's lowest scoring total in the series.
Last Meeting Between UT & MSU
Tennessee earned one of the biggest wins of the Holly Warlick era on February 26th, 2017, defeating #3/2 Mississippi State, 82-64, at Humphrey Coliseum.
Jaime Nared paved the way for UT's offense, dropping a career-high 30 points and nine rebounds. Diamond DeShields posted an all-around performance with 20 points, six assists and five rebounds.
The win marked the first victory over a Top-3 opponent on the road for Tennessee (19-10, 10-6 SEC) since the Lady Vols defeated No. 1 Duke, 72-69, on January 24th, 2004.
Jordan Reynolds also had a productive game, tying her career high in points with 17 to go along with eight rebounds and three assists.
Victoria Vivians led the Bulldogs (27-3, 13-3 SEC) with 18 points.
The Lady Vols closed out strong, shooting 50 percent in the final quarter to hand Mississippi State its first home loss of the season in front of a sellout crowd of 10,500.
Last Time In Knoxville
Tennessee's valiant second-half comeback attempt fell just short in a 74-64 loss to No. 4 Mississippi State on January 8th, 2017, at Thompson-Boling Arena.
The Bulldogs (17-0, 3-0 SEC) ended the Lady Vols' six-game winning streak while getting their first-ever victory over UT in Knoxville (1-16). MSU now has won three straight games in the series dating back to last season.
Diamond DeShields led all scorers with 25 points and was one of three Lady Vols in double figures. It was the third 20-plus point game of the season for DeShields and the 27th of her career. The Georgia native also finished the game one rebound short of her sixth career double-double, finishing with nine boards.
Mercedes Russell also had another strong performance for Tennessee (10-5, 2-1 SEC), recording her 10th double-double of the season with 17 points and 14 rebounds. The Big Orange were just the second team this season to out-rebound the undefeated Bulldogs, finishing with an 48-39 advantage on the boards.
The Lady Vols were aggressive on both ends of the floor and did the majority of their offensive damage from the charity stripe, going 30-for-35 from the free-throw line on the afternoon. UT also held MSU to just 37 percent shooting from the floor, well below its season average of 48 percent.
The Bulldogs also had three players score in double figures, led by Morgan William who finished with 21 points and four assists. Victoria Vivians finished with 20 points while Teaira McCowan finished with 14 points and nine boards.
Tennessee battled back throughout the second half and cut the deficit to one after DeShields made an incredible block that led to a layup by Jordan Reynolds on the other end with 6:42 to play. UT took its first lead of the second half on a DeShields layup with 3:04 left to play, however, MSU outscored the Lady Vols 13-2 the rest of the way to seal the victory.
Mississippi State Reset
Like Tennessee, Mississippi State has started the same five players every game this season.
Head coach Vic Schaefer has sent out 6-foot-7 center Teaira McCowan (20.9 ppg., 12.9 rpg.) and guards Victoria Vivians (19.3 ppg., 6.0 rpg., 36 3FGs), Roshunda Johnson (11.7 ppg., 38 3FGs), daughter Blair Schaefer (9.0 ppg., 46 3FGs) and Morgan William (7.5 ppg., 4.5 apg.) to the center circle.
McCowan is averaging 23.8 ppg. in league play and pulling down 14 rebounds per game.
Schaefer, 143-51 in his sixth season, led MSU to the Final Four last season, upsetting UConn in the semifinal round before falling to South Carolina in the championship game.
The Bulldogs are averaging 86.4 ppg. and surrendering only 56.3, and they shoot 48.5 percent from the field, 37.7 on threes and 73.5 on free throws.
MSU's closest game was a three-point win over Oklahoma State (79-76) on December 3rd. UT beat the Cowgirls, 79-69, at the Cancun Challenge on November 24th.
UT (Riviera) and MSU (Mayan) won their respective divisions at the Cancun Challenge with 3-0 records.
MSU Last Time Out (MSU 75, ALA. 61)
No. 3/3 Mississippi State kept pace as one of the final three undefeated teams in women's basketball with a 75-61 win over Alabama in Southeastern Conference play at Humphrey Coliseum on Thursday night.
MSU improved to 19-0 overall and 5-0 in league play. The Bulldogs are in sole possession of first place in the conference standings, while joining Connecticut and Louisville as the nation's final trio of undefeated team.
State won its 13th-straight home game dating back to last season, while moving within a win of matching last season's program-best 20-0 start. Sunday's contest was played before a coliseum crowd of 9,010 – third largest in the history of the women's program.
Victoria Vivians led the offensive attack for the Bulldogs with 21 points. Teaira McCowan added 19 points and Roshunda Johnson added 14 points. McCowan recorded her 13th double-double, as she added a game-high 16 rebounds.
Tennessee Last Time Out
Meme Jackson scored 18 points, but it was not enough as No. 5/5 Notre Dame overcame a 23-point, first-half deficit to hand No. 6/7 Tennessee its second loss of the season, 84-70, on Thursday night at Purcell Pavilion.
After taking a 60-50 lead into the fourth quarter, the Lady Vols (16-2, 4-1 SEC) fell into an offensive slump, and were outscored 34-10 to close the game. The Fighting Irish (17-2, 5-1 ACC) were efficient throughout the second half, shooting 66 percent from 3-point range and committing just three turnovers.
Arike Ogunbowale had a strong offensive performance for Notre Dame, leading the way with 27 points and eight rebounds. Marina Mabrey added 20 points, including three 3-pointers in the second half, as well as a game-high seven assists.
Tennessee did feature a balanced scoring effort in the loss, with all five starters reaching double figures. Jaime Nared recorded 14 points and six boards, while Mercedes Russell, Rennia Davis, and Evina Westbrook netted 12 each.