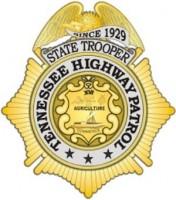 Nashville, TN – The Tennessee Highway Patrol Aviation Unit helped locate a male suspect in Montgomery County who was wanted for armed robbery in a neighboring county on Tuesday night.
The Cheatham County Sheriff's Office requested aviation support, after the suspect allegedly robbed the Eckerds Pharmacy in Ashland City by gunpoint on Tuesday. Local law enforcement officials engaged the suspect in a pursuit northbound on Highway 12 into Montgomery County, where the suspect crashed his vehicle near the intersection of Highway 12 and the bypass. He then fled on foot.
THP Lieutenant Brad Lund, the pilot, and Trooper Lee Russell, were on a training assignment when they received the request for aviation assistance at approximately 5:50pm Tuesday evening.
The aviation and special operations troopers arrived at the search location at 6:45pm and began a F.L.I.R. search. (A Forward-Looking Infra-Red that detects infrared energy (heat) and produces a thermal image).
Trooper Russell observed a subject on F.L.I.R. walking away from the search area and determined it was the suspect in question. The state troopers followed the suspect by air as he crossed Highway 12 and eventually into a wooded ravine, which was outside of the ground search area.
The state troopers notified the officers on the ground and directed them to the general location of the suspect. By then, the suspect had entered into the woods and was no longer in view on F.L.I.R.; however, the aviation troopers believed the subject had taken cover along a small bluff. They further directed a Montgomery County K-9 unit to the last known location of the subject, where he was found hiding under a small overhang.
The suspect, Larry James Bradley, 43, was taken into custody at approximately 7:34pm without further incident. He had allegedly committed two home invasions and a carjacking after crashing his vehicle, it was later discovered.
Upon arriving to the scene, it took the THP aviation unit 32 minutes to locate the suspect and an additional 17 minutes to lead local officials to his location.
"Our Aviation Unit is one of the best in the country and a real asset to the highway patrol and our local law enforcement partners across the state. Their work last night is just one example of how they help provide greater public safety to the citizens of Tennessee," THP Colonel Tracy Trott said.
The Tennessee Department of Safety and Homeland Security's (www.TN.Gov/safety) mission is to serve, secure, and protect the people of Tennessee.
Larry Bradley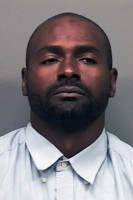 Name: Larry James Bradley
Date of Birth: 12/ 19/ 70
Gender: M
Race: B
Address: 5810 Brentwood Court, Evansville, IN
Arresting Officer: Gregory Rosencrants
Charged With: Aggravated Burglary, Carjacking, Traffic – Immediate Notice of Accident, Traffic – Leaving Scene of Accident – Property Damage, Compliance with Financial Responsibility (Insurance), Reckless Endangerment
Booked Into: Montgomery County Jail
Bond: $160,000.00